Health
Repollés assures that the positions of resident doctors in Aragon have been increased to the maximum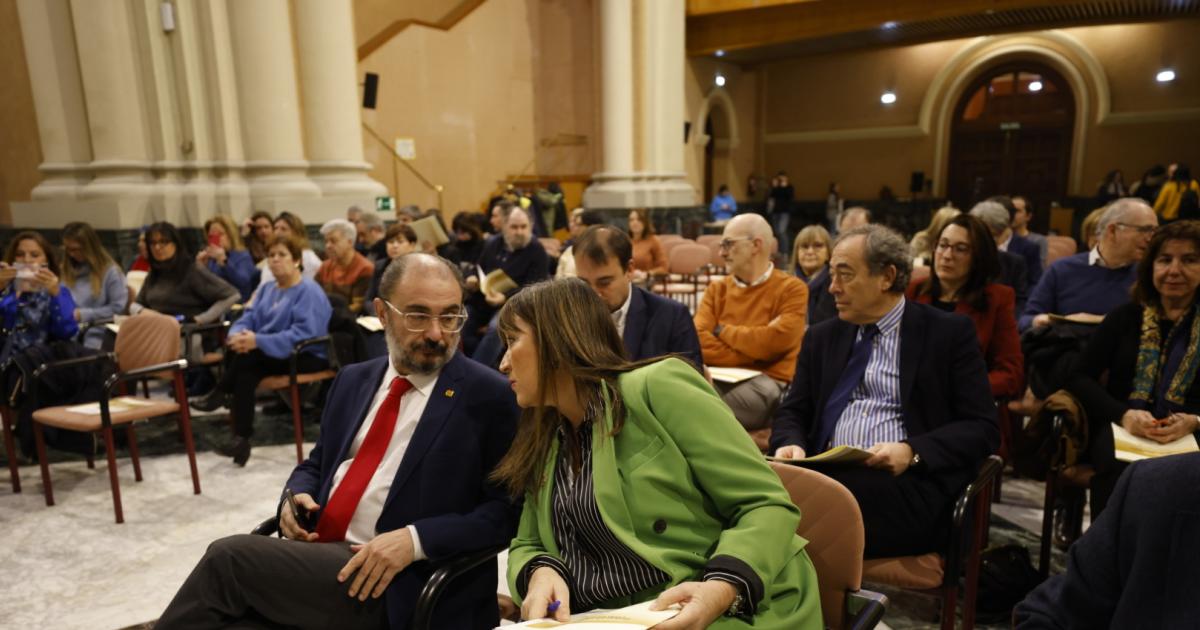 Resident places in Aragon have increased this year to their maximum capacity, 343 (last year there were 329), of which the majority, around 74%, are internal resident physicians (mir), 82 of them from Family and Community Medicine. Since the 2014-2015 call, the Community has increased by 115 the places called by the residence system for all specialties, 14 more than last year. For the Minister of Health, Sira Repollés, increasing these training vacancies is one of the medium-term solutions to alleviate the deficit of health professionals.
"We have accredited all the available places. And now we only have to increase the number of training units to be able to offer all those available", He mentioned this Monday, before the presentation to the social agents, together with the president of Aragon, Javier Lambán, of the Aragonese Initiative for the Sustainability and Efficiency of the National Health System, a document that aims to introduce a framework for national debate.
It is one of the measures proposed to alleviate the deficit of professionals, in the medium and long term, but there are more possibilities, hence this debate to alleviate the lack of specialists, as pointed out by the Minister of Health, Sira Repollés. "It is important a redefinition of the roles of people who work in public health. It is necessary to resize the tasks and the health professions and incorporate other professional profilesvery suitable for the treatment of dependency, chronicity and overaging in our population", he pointed out.
Conversations have already begun to increase the number of graduates who leave each year from the Community's medical schools. Without confirmed figures, the 10% increase would be the most feasible, since it would not be necessary to modify the verification report and it could be launched this year. If approved, it would mean 22 more vacancies. However, the Ministry of Universities also opened the possibility of allowing, with these same conditions, 15% for the autonomies that requested it. Likewise, work is being done so that the Huesca campus offers all Medicine courses, instead of the current two. The rector of the University of Zaragoza, José Antonio Mayoral, is in favor of this and a first document has already been prepared in which all the needs are collected. For its part, the San Jorge University (USJ) has also started the process, with the first approval of the Government of Aragon, for the implementation of the Medicine degree, which aspires to have a hundred vacancies.
The person in charge of Health of the Government of Aragon has explained that "Measures have been taken to increase the number of Medicine graduates, An agreement has been reached to increase the number of Medicine students entering Zaragoza by 10%, and a full degree in Medicine has been proposed in Huesca. They are short and medium term solutions. The problem is general. What it is about is having health care, not a number of physicians per inhabitant"
Similarly, the counselor explained that for the preparation of the Public Health Sustainability document "there has been talk of the deficit of specialists in Primary Care, retirements are going to be higher than the incorporations of the coming years."
(We will expand information)