After its recent world premiere in the Berlinale Special section of the Berlin Film Festival, this effective but not too surprising Korean action film arrives on the Red N platform.
boksoon must die (kill boksoon, South Korea/2023). Script and direction: Byun Sung-hyun. Cast: Jeon Do-yeon, Sul Kyung-gu, Kim Si-A, Esom, and Koo Kyo-hwan. Photography: Cho Hyung-rae. Editing: Kim Sang-bum. Music: Kim Hong-jip and Lee Jin-hee. Duration: 137 minutes. Available on Netflix from Friday March 31.
The realization of boksoon must die is impeccable, there are several notable fight choreographies and the protagonist, Jeon Do-yeon (winner of the Best Actress award at the 2007 Cannes Film Festival for Secret Sunshine, by Lee Chang-dong), shines at 50 years old with a role located in the antipodes of that one as a relentless assassin for hire. However, the new film by the director of The Beat Goes On, Whatcha Wearin'?, The Merciless and Kingmaker It no longer surprises too much and even at times it has something of a routine, of a formula. A couple of decades ago, a Korean film of this caliber and dimension would have generated a lot of enthusiasm for us, but precisely so much water has flowed under the bridge in the film industry of that country, we have seen so many impressive action films of that origin, that in several senses boksoon must die It's "more of the same." To be even more specific, at this point in its rich audiovisual history, one would expect something more than a showy, stylized and professional film.
Jeon Do-yeon is the Gil Bookson that the title alludes to, a killer who works for a powerful and dark organization called MK led by the sinister Cha (Sul Kyung-gu) and his no less evil sister Min-kyu (Esom). . Already in her forties, Gil is the single mother of a teenager named Jae-young (Kim Si-A), who makes all the rudeness and recriminations typical of any fifteen-year-old that she rebels against.
In fact, this mother-daughter relationship (more typical of melodrama than of a genre film) takes up too many minutes in a story with not a few commonplaces and that does not justify its 137 minutes (the tendency to overextend durations is a mistake). growing trend in Korean cinema with massive airs, as if prey to spectacularity and grandiloquence they no longer allowed themselves to make smaller and more austere films).
But, of course, Byun Sung-hyun and his technical team (from Cho Hyung-rae's photography to the input of the visual effects department to enhance the bloody explosions and achieve "impossible" camera movements) know what they are doing and already from the first scene (when Gil fights against a braggart representative of the Japanese yakuza) we will have confrontations with sabers, axes, firearms or pure blows in hand-to-hand combat. Yes, references to kill bill and the today so fashionable saga of john wick are unavoidable, but boksoon must die it maintains certain codes of its country's identity to sustain with some dignity the label of "Korean content" with which Netflix is ​​highlighting the production of that origin.
---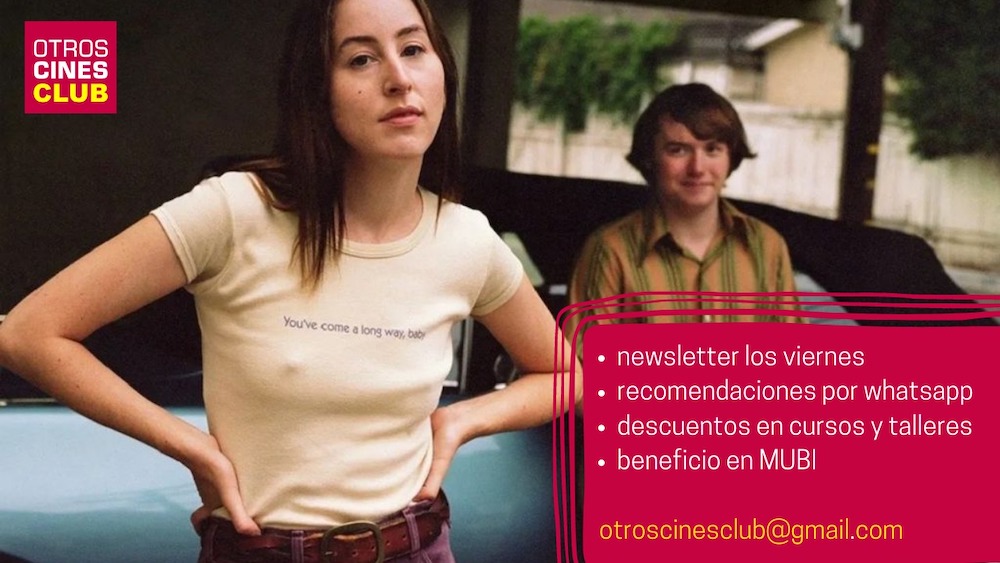 Subscriptions are the best way for readers to directly support independent journalistic ventures and help sustain a quality product that maintains access to all its content for free.
what does it offer OtherCinemas/Club to all its partners and partners?
-Every Friday first thing they receive in their e-mail box a careful and cured newsletter with analysis of audiovisual trends, festivals and news in the universe of cinemas and streaming.
-Access free of charge to the last 20 exclusive newsletters.
-Before each weekend they reach their cell phones recommendations in audio and text of movies and series through our whatsapp channel.
-They can access three months free of charge on the prestigious streaming platform MUBIspecialized in auteur and quality cinema.
–ticket raffles for any movie, any day and time, in any of the complexes of the Multiplex chain.
-Discounts throughout the year our courses and workshopsin addition to other benefits that we communicate every month.
What types of subscriptions to OtherCinemas/Club Are they available via Mercado Pago?
STANDARD SUBSCRIPTION: 400 pesos per month.
subscribe me
SUBSCRIPTION MAX: 700 pesos per month.
(Video and text content will be sent in advance and/or exclusively, there will be additional discounts on our courses and workshops, and priority access to our activities).
subscribe me

MORE INFORMATION:
For any questions you can write to our email: OtherCinesClub@gmail.com