Sequel to the popular (and also very weak) mystery on board (2019), this new installment takes up the predictable misadventures of the Spitz couple within the realm of action comedy and suspense.
mystery in sight (Murder Mystery 2, United States/2023). Directed by: Jeremy Garelick. Screenplay: James Vanderbilt. Cast: Adam Sandler, Jennifer Aniston, Mélanie Laurent, Mark Strong, Adeel Akhtar, John Kani, Jodie Turner-Smith and Tony Goldwyn. Music: Rupert Gregson-Williams. Photography: Bojan Bazelli. Duration: 89 minutes. Available on Netflix from Friday March 31.
The couple made up of Nick and Audrey Spitz (Adam Sandler and Jennifer Aniston) are handcuffed before two of the suspects of having kidnapped a friend of his, Maharaja (Adeel Akhtar), during their wedding. Nick advises one of them that the other is most likely a traitor, just before the "defendant" shoots her partner. "That was a cliché," Nick says to the gunshot. A phrase perfectly applicable to mystery in sightwhose main merit is lasting less than 90 minutes.
Sequel to mystery on board (2019), probably the sourest fruit of the partnership between Netflix and the egg-faced actor, the film comes across as an action-comedy tinged with the mystery that the title promises. The fact that the three components are present does not imply that the mix works: the jokes do not go beyond mediocrity, the action sequences barely reach discrete functionalism and the resolution, after the inevitable twists, smells like several minutes of distance.
It all starts with Nick and Audrey arriving on an island paradise where Maharaja is to marry Claudette (Mélanie Laurent). But the event is cut short when a stabbed man appears, which is actually a cover for the criminals' true objective: to kidnap the boyfriend and demand a ransom of 70 million dollars.
The plot is an excuse for Sandler and Aniston to walk around Paris while facing situations that have been seen a thousand times, suspects who are not such and minor suspects with a zero degree of grace. Sandler, for his part, sets aside his usual style of swirling humor to try on the Hercule Poirot suit with Aniston: after all, and as with Agatha Christie's character, the question to be resolved is who of the 400 guests it is the guilty. But the suit, it is clear, is too big for them.
---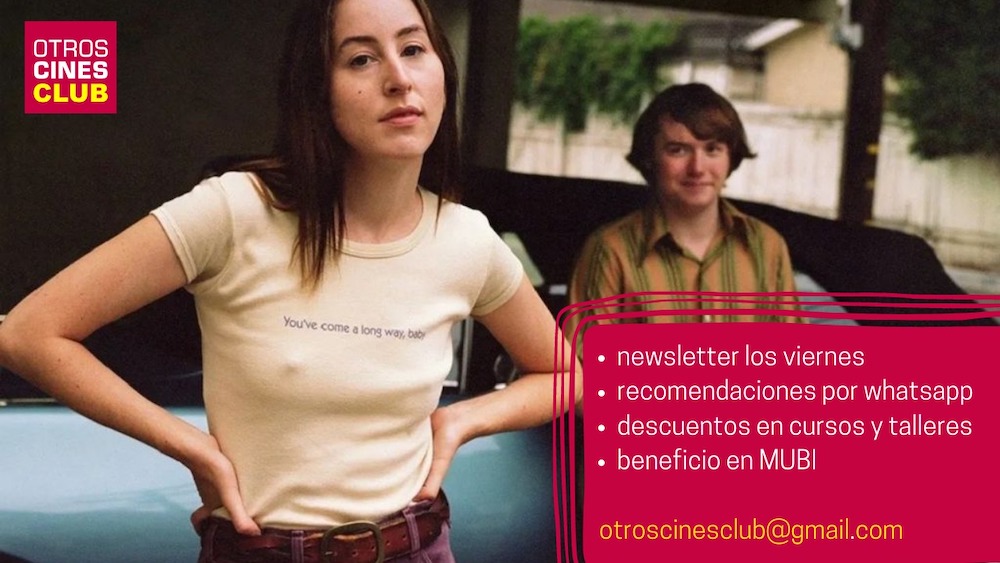 Subscriptions are the best way for readers to directly support independent journalistic ventures and help sustain a quality product that maintains access to all its content for free.
what does it offer OtherCinemas/Club to all its partners and partners?
-Every Friday first thing they receive in their e-mail box a careful and cured newsletter with analysis of audiovisual trends, festivals and news in the universe of cinemas and streaming.
-Access free of charge to the last 20 exclusive newsletters.
-Before each weekend they reach their cell phones recommendations in audio and text of movies and series through our whatsapp channel.
-They can access three months free of charge on the prestigious streaming platform MUBIspecialized in auteur and quality cinema.
–ticket raffles for any movie, any day and time, in any of the complexes of the Multiplex chain.
-Discounts throughout the year our courses and workshopsin addition to other benefits that we communicate every month.
What types of subscriptions to OtherCinemas/Club Are they available via Mercado Pago?
STANDARD SUBSCRIPTION: 400 pesos per month.
subscribe me
SUBSCRIPTION MAX: 700 pesos per month.
(Video and text content will be sent in advance and/or exclusively, there will be additional discounts on our courses and workshops, and priority access to our activities).
subscribe me

MORE INFORMATION:
For any questions you can write to our email: OtherCinesClub@gmail.com