Entertainment
Reviews: Criticism of "Ted Lasso – Season 3", a series with Jason Sudeikis (Apple TV+)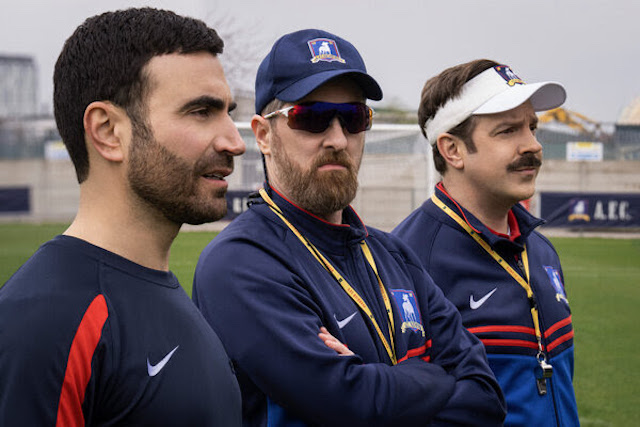 Although official communication is still lacking, the successful comedy created by Bill Lawrence, Joe Kelly, Brendan Hunt and the also star Jason Sudeikis would end with this third year, which begins to say goodbye starting this Wednesday, March 15 on the Apple streaming service. TV+.
Few believed in August 2020 that a comedy about an American football coach turned Premier League coach (the English first division) could become the biggest global success of a streaming platform without much popular arrival like Apple TV +. However, Jason Sudeikis' Ted Lasso became a lovable character who conquered all kinds of audiences (including women and children) in a successful combination of sports epic, sensitive look at human relationships and humor devoid of the usual blackness. and cynicism of the genre, as basic as it is irresistible.
Although Apple TV + usually offers critics the complete seasons of its series, in this case it only advanced 4 of the 12 episodes that it will have this third year, so this review is limited to that first third of the season. And what the E1 offer: Smells Like Mean Spirit (44 minutes, premiere: March 15); the E2: (I Don't Want to Go to) Chelsea (48 minutes, premiere: March 22); the E3: 4-5-1 (48 minutes, premiere March 29) and E4: Big Week (50 minutes, premiere: April 5) is more of the same. Which, in this case, is not something pejorative but even a rather laudatory concept.
AC Richmond, a modest team from West London, has returned to the Premier League, but the forecasts for the recently promoted team are not exactly optimistic. The specialized press anticipates that they will be in last place and that the favorite is West Ham United (in reality, this team, also from London, is usually from the middle of the table downwards).
West Ham now hires Nathan Shelley (Nick Mohammed) as technical director, who had started as a prop at Richmond but has always shown himself to be a great connoisseur of tactics and strategy (something like Mikel Arteta taking over at Arsenal after being Pep Guardiola's second at Manchester City), and is owned by Rupert Mannion (Anthony Head), ex-husband of Rebecca Welton (Hannah Waddingham), the current owner of the Richmond. Thus, both Nathan and Rupert will become the main antagonists, the villains on duty.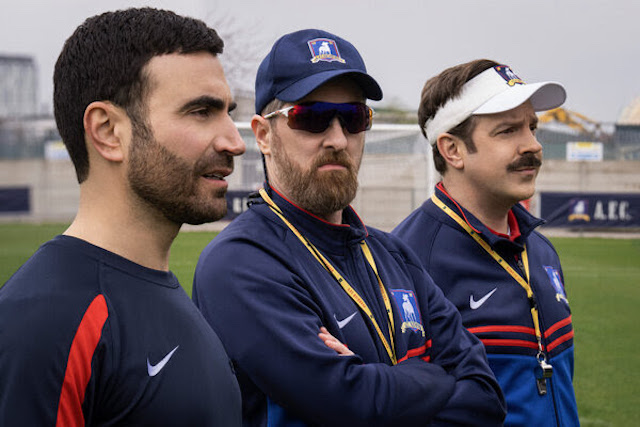 But, without going too far into the plot or getting into uncomfortable spoilers, the main addition to the series (and to Richmond) is Zava (Maximilian Osinski), a crack a-lo-Zlatan Ibrahimović who is about to sign for Chelsea, but ends up joining Ted Lasso's squad. Zava appears, of course, as a selfish, presumptuous and self-centered megastar who has left Juventus, but he is also a cultist of Buddhism and meditation who, like a prophet, usually gives life lessons with phrases that aim at empowerment and self-improvement. With him on the court, things start to improve… up to a point. In addition, his irruption provokes inevitable jealousy and envy in the until then stars of the team such as Phil Dunster's Jamie Tartt.
In the emotional field (essential in the series), Ted begins the opening episode by saying goodbye at the airport to his son Henry (Gus Turner), who returns to Kansas to live with his mother Michelle (Andrea Anders). It is clear that Ted misses his ex-partner a lot (who seems to be starting a new relationship) and that feeling of sadness, insecurity and anguish accompanies him all the time ("I'm a mess", confess). Others in crisis are Roy Kent (Brett Goldstein), the once-veteran and successful player who is now taking over as assistant coach, and Keeley Jones (Juno Temple), the club's head of communication who is betting on running her own public relations agency. .
The permanent presence of the cynical journalist Trent Crimm (James Lance), who covers the Richmond season in situ (including the privacy of the locker room), is another of the novelties of this third season, which tangentially meddles in mental health and homosexuality, quite taboo issues in football. The rest of the characters are the same as always: from Brendan Hunt's Coach Beard to Jeremy Swift as Leslie Higgins, the team's director of sports operations.
Just as he maintains his sympathy and effectiveness (with sport as a metaphor for almost all aspects of life, as Roy's character points out), ted lasso It is already beginning to show certain signs of repeating itself, signs that the formula is beginning to run out. We will have to see how they resolve the final 8 episodes, but the farewell that Sudeikis anticipated in several public statements would not be, in this case, a bad idea to retire like this with absolute dignity.
---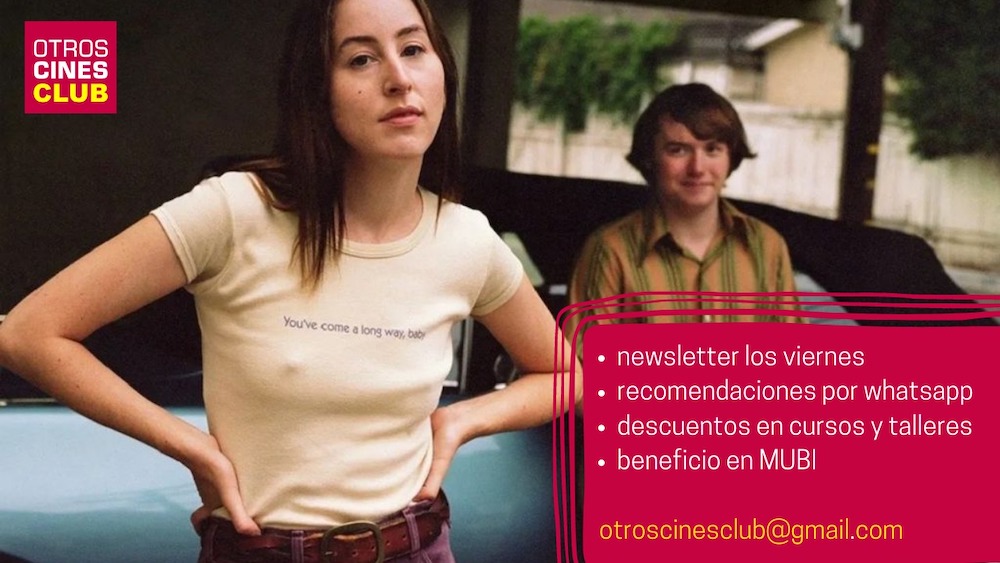 Subscriptions are the best way for readers to directly support independent journalistic ventures and help sustain a quality product that maintains access to all its content for free.
what does it offer OtherCinemas/Club to all its partners and partners?
-Every Friday first thing they receive in their e-mail box a careful and cured newsletter with analysis of audiovisual trends, festivals and news in the universe of cinemas and streaming.
-Access free of charge to the last 20 exclusive newsletters.
-Before each weekend they reach their cell phones recommendations in audio and text of movies and series through our whatsapp channel.
-They can access three months free of charge on the prestigious streaming platform MUBIspecialized in auteur and quality cinema.
–ticket raffles for any movie, any day and time, in any of the complexes of the Multiplex chain.
-Discounts throughout the year our courses and workshopsin addition to other benefits that we communicate every month.
What types of subscriptions to OtherCinemas/Club Are they available via Mercado Pago?
STANDARD SUBSCRIPTION: 400 pesos per month.
subscribe me
SUBSCRIPTION MAX: 700 pesos per month.
(Video and text content will be sent in advance and/or exclusively, there will be additional discounts on our courses and workshops, and priority access to our activities).
subscribe me

MORE INFORMATION:
For any questions you can write to our email: [email protected]