Entertainment
Reviews: Review of "The Night of the Crime" ("La nuit du 12"), by Dominik Moll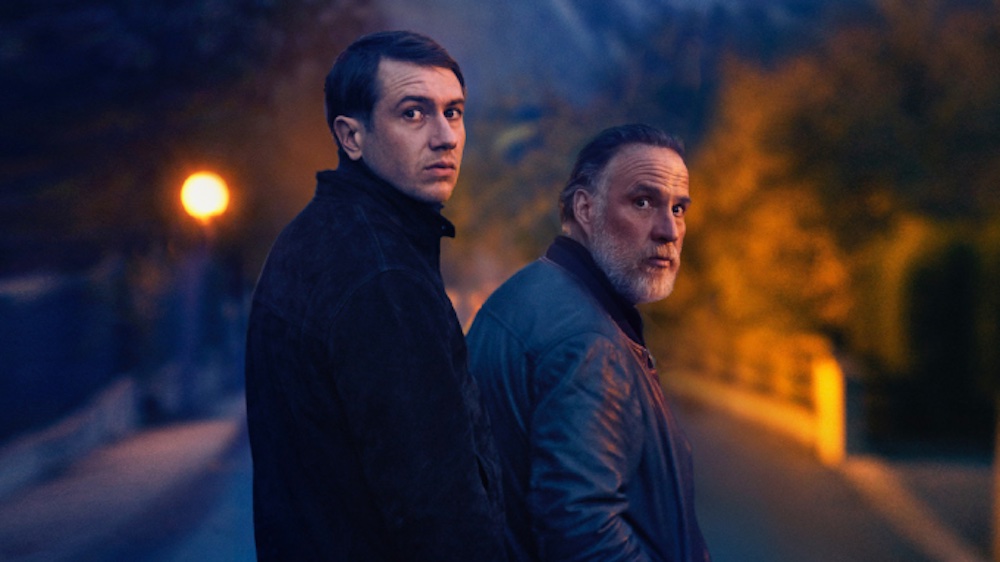 After its world premiere at the 2022 Cannes Film Festival, the most recent film by the German director -based in France- Dominik Moll (intimate, Harry, a friend who loves you well, lemmingLe moine, Mars Family News, only the beasts) was gaining in popularity and prestige until a few days ago it became the great winner at the César Awards (the French Oscars) by winning the statuettes for Best Film, Direction, Newcomer (Bastien Bouillon), Supporting Actor (Bouli Lanners), Adapted Screenplay (Gilles Marchand and Moll himself, from the book 3.18: Join the year with the PJ, by Pauline Guéna) and Sound. Before its commercial premiere in Argentine theaters, it will be shown on Thursday, March 16, at 7:00 p.m., as the opening film of the French Film Festival at Cinépolis Recoleta (it is also shown on Saturday, March 18, at 9:40 p.m.).
the night of the crime (The night of 12, France-Belgium/2022). Directed by: Dominik Moll. Cast: Bastien Bouillon, Bouli Lanners, Théo Cholbi, Johann Dionnet, Thibaut Evrard, Julien Frison, Paul Jeanson, Mouna Soulam, Pauline Serieys, Anouk Grinberg and Lula Cotton Frapier). Screenplay: Gilles Marchand and Dominik Moll, based on the book 18.3: Une année à la PJ, by Pauline Guéna. Photography: Patrick Ghringelli. Editing: Laurent Rouan. Music: Olivier Marguerit. Distributor: Impacto Cine. Duration 115 minutes.
The Cannes Première section was incorporated a few years ago into the festival to add films by renowned directors, but which are not selected for the Official Competition. In the 2022 edition they had their world premiere in this area Ace Beasts, by Rodrigo Sorogoyen, who would later be the great winner in the Spanish Goyas; and the night of the crimewhich was the favorite at the Césars.
the night of the crime It is a police story about a crime that is not solved and it is not a spoiler, since it starts with the following poster: "Every year the judicial police open more than 800 homicide investigations and almost 20 percent are not resolved. This film is about one of those".
If the case is not resolved (a guaranteed frustration for the most traditional followers of the police genre), then you have to find other meanings and other attractions to the story and Moll's film has them. In principle, it should be noted that this is the transposition of a non-fiction book by Pauline Guéna, a writer who spent a year accompanying the judicial police brigades (the one that investigates crimes, not the administrative one that deals with to maintain public order and prevent crime) of Versailles.
It all begins on the night of October 12, 2016, when Clara Royer, an attractive 21-year-old girl, is attacked by an unknown man who sprays her with alcohol and then sets her on fire with a lighter, causing her death. A femicide that generates a strong impact on the until then peaceful community of Grenoble and that will be investigated by a team that travels specially to the place.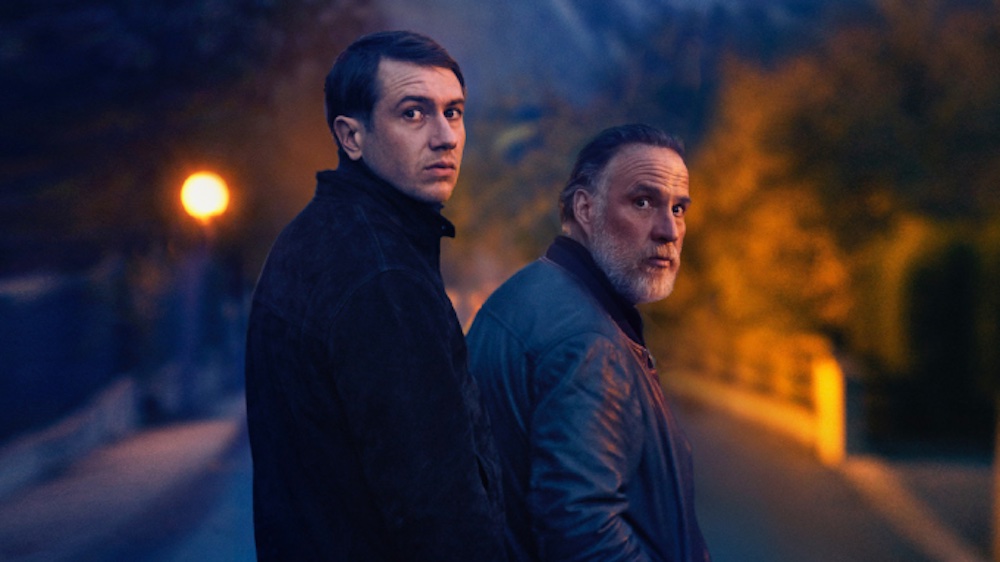 The protagonists are the young and ambitious Yohan (Bastien Bouillon) and the veteran and tortured Marceau (Bouli Lanners), who will make up the typical odd-couple, the good cop-bad cop duo, with their deep generational differences and even their gaze on the life, although also with certain aspects and traits of empathy that connect them.
The psychological construction of each of the characters is one of the keys to the film, which in principle has something from the film Zodiac and the series mindhunter, both by David Fincher; or of Memoirs of a murderer of Bong Joon-ho, though there's also some of the small-town dynamic a-la Twin Peaks (without the David Lynch delusion, of course). In any case, if one had to find the main references in terms of the administrative-bureaucratic-judicial portrait around an investigation, one would have to look in the journalistic works and series of the great David Simon.
French cinema is fascinated by the work of the police (I remember films like Polisse, by Maiwenn; either Roubaix, a light, by Arnaud Desplechin), but Moll's film stands out from the usual canons of the genre with a strange (and effective) mixture of a psychological thriller with the miseries, obsessions, ghosts and personal demons of each detective, an almost documentary bias due to the amount of detail regarding the daily work and, especially in its final part (set three years later), with the appearance of a young policewoman named Nadia (Mouna Soualem) and a tenacious judge (Anouk Grinberg), an interesting look from gender with respect to this world of men who investigate men for assaulting (and often killing) women. Those who want a classic detective story, it was said, should look elsewhere, but despite that (or precisely because of that) the night of the crime It is a film as valuable as it is fascinating.
More information:
Guide to the French Film Festival at Cinépolis Recoleta
---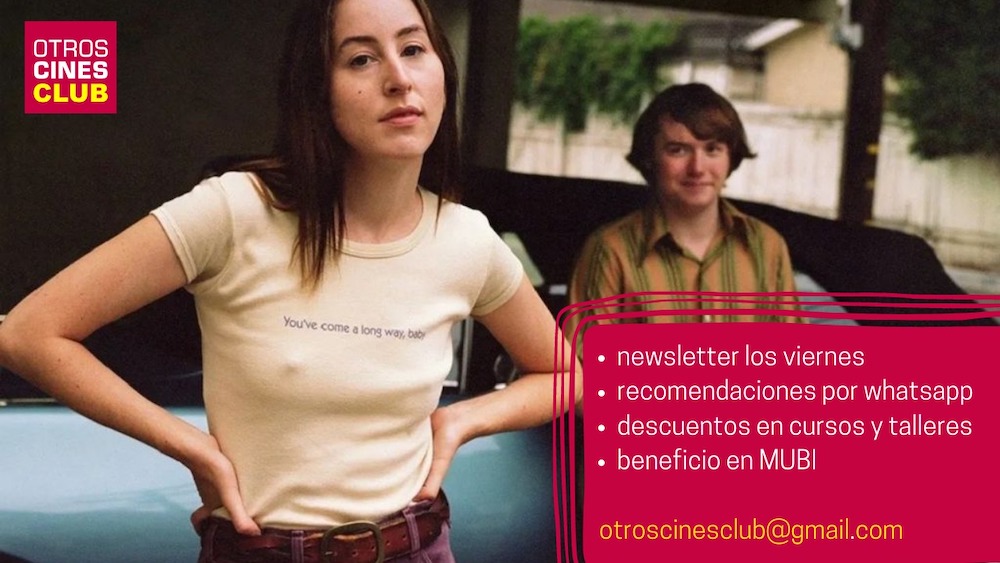 Subscriptions are the best way for readers to directly support independent journalistic ventures and help sustain a quality product that maintains access to all its content for free.
what does it offer OtherCinemas/Club to all its partners and partners?
-Every Friday first thing they receive in their e-mail box a careful and cured newsletter with analysis of audiovisual trends, festivals and news in the universe of cinemas and streaming.
-Access free of charge to the last 20 exclusive newsletters.
-Before each weekend they reach their cell phones recommendations in audio and text of movies and series through our whatsapp channel.
-They can access three months free of charge on the prestigious streaming platform MUBIspecialized in auteur and quality cinema.
–ticket raffles for any movie, any day and time, in any of the complexes of the Multiplex chain.
-Discounts throughout the year our courses and workshopsin addition to other benefits that we communicate every month.
What types of subscriptions to OtherCinemas/Club Are they available via Mercado Pago?
STANDARD SUBSCRIPTION: 400 pesos per month.
subscribe me
SUBSCRIPTION MAX: 700 pesos per month.
(Video and text content will be sent in advance and/or exclusively, there will be additional discounts on our courses and workshops, and priority access to our activities).
subscribe me

MORE INFORMATION:
For any questions you can write to our email: [email protected]