Entertainment
San Francisco: the house from the film "The Princess Diary" is sold and the curious reason why its current owner bought it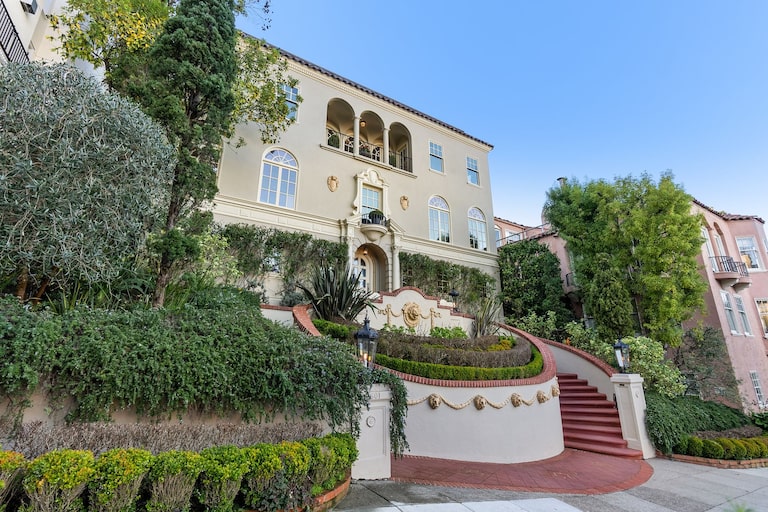 An iconic historic house, which served as the setting for the cult film The princess's Diary, is for sale in San Francisco. The Italian-style house, with an area of ​​423 square meters, It has a listing price of US$8.9 million.
The property, which is over 100 years old, is located at 2601 Lyon St., next to the famous Lyon Street steps and the iconic Presidio. The Beaux-Arts double curved staircase that graces the front of the house was used as a facade for the fictional high school attended by the character played by Anne Hathaway in the film.
The princess's Diary, starring Hathaway and Julie Andrews, follows the life of Mia Thermopolis, a shy teenager who tries to remain unnoticed, but her life takes a turn when she finds out that she is the heir to the throne of the tiny kingdom of Genovia. The film is considered a love letter to the unique architecture and aesthetics of San Francisco.
The property is currently owned by Michael Mendes, former CEO of Just Desserts, a well-known pastry brand in the city, and his wife Wendy Berry Mendes. The family bought the house for less than $6.4 million in 2009, after purchasing it from former SF Giants owner Bob Lurie, and it has remained his primary residence ever since.
According to a Wall Street Journal report, Mendes's daughter was a great movie Fan, what influenced the decision of the family to buy the property. In addition to its historical and cultural importance and its prime location in San Francisco, the house has other advantages.
The real estate agents who work in the sale highlight the stunning views of the bay, the Golden Gate Bridge and the city, as well as access to a large terrace equipped with space for barbecues. The house has a total of 12 roomsincluding four bedrooms with views of the presidio woods to the west.
The property has Beaux-Arts inspired finishes, a double curved staircase and a Juliet balcony with three windows. From the house, you can enjoy views of the San Francisco Bay and the greenery of the park.
Over the years, several improvements were carried out in the houseincluding the BBQ area, lounge and dining areas, as well as an office space on the entry level.
This historic home, located in one of San Francisco's most desirable neighborhoods, offers a unique combination of classic elegance and modern conveniences. With its rich history and prime location, it's no surprise that it's attracting so much interest in the real estate market.
THE NATION
Get to know The Trust Project