Sports
Scott Rolen inducted into BBWAA Hall of Fame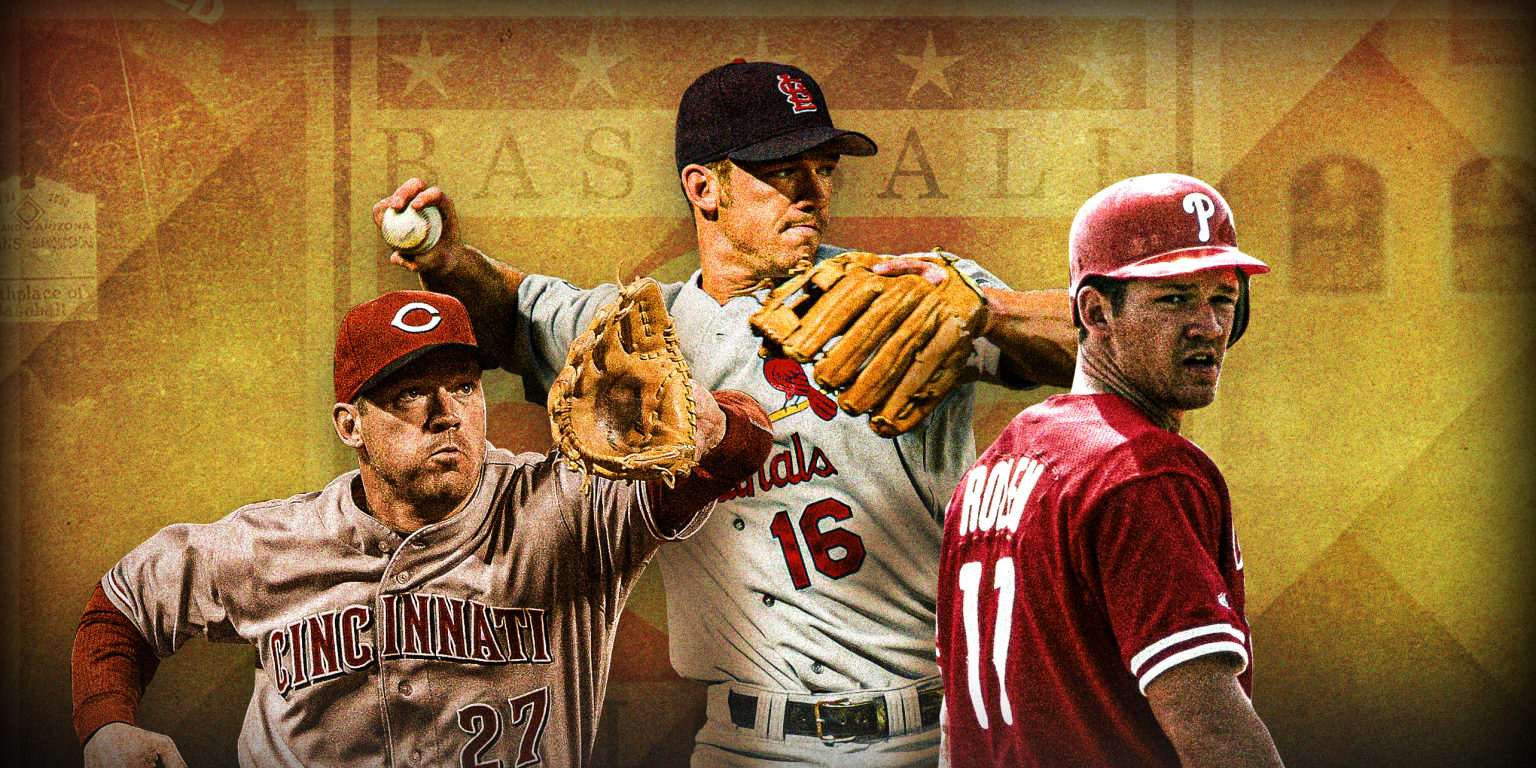 NEW YORK — Scott Rolen, a terrific fielding third baseman, was elected to the Hall of Fame on Tuesday with just five votes over the 75% he required.
A seven-time All-Star and eight-time Gold Glove winner, Rolen appeared on 297 of the 389 ballots cast by members of the Baseball Writers' Association of North America (BBWAA), 76.3%.
A player requires 292 votes to enter the Cooperstown, New York venue.
Rolen became the 18th third baseman elected to the Hall of Fame. It is the fewest number among all baseball positions.
At the Hall of Fame induction ceremony, scheduled for July 23, Rolen will be inducted along with Fred McGriff, elected last month by the Contemporary Era Baseball Committee.
"You don't think about this. You think about doing the best you can," Rolen said. "I never thought the Hall of Fame was going to be the answer."
Rolen had a .281 batting average with 316 home runs and 1,287 RBIs with Philadelphia (1996-2002), St. Louis (2002-2007), Toronto (2008-2009) and Cincinnati (2009-2012). He was the unanimous 1997 National League Rookie of the Year vote, and hit .421 as the Cardinals won the 2006 World Series.
Rolen's five-vote margin tied for the 12th-smallest among players chosen by reporters. The ratio of 76.3% of him was the tenth lowest.
Rolen drew improved support from the 63.2% he had the previous year and 10.2% in 2018, when he first appeared on the ballot.
First baseman Todd Helton was second with the most support, receiving 281 votes (72.2%), while reliever Billy Wagner was third with 265 (68.1%). Helton moved up from the 52% he had earned and will appear five more times on the ballot. Wagner had captured 51% and has two more opportunities.
Other players improved their voting significantly. Andruw Jones climbed from 41.1 to 58.1%; Gary Sheffield rose from 40.6 to 55%, and Jeff Kent rose from 32.7 to 46.5%.
It was Kent's last year on the ballot. Sheffield will have one more try.
Kent's case may be considered by the contemporary era baseball committee in future years.
Players whose careers are marred by suspensions for consuming losses once again fell behind. Alex Rodríguez stood at 35.7%, an improvement from 34.3%, and Dominican Manny Ramírez improved from 28.9 to 33.2%.
Among 14 players who appeared on the ballot for the first time, Carlos Beltrán received 181 votes, 46.5%. The total vote for the Puerto Rican was likely affected by his role in the stealing of signs by the Houston Astros who won the 2017 World Series.
Venezuelan reliever Francisco Rodríguez received 42 votes (10.8%).
Players who will be eligible for the first time next year include Adrian Beltre and Jose Bautista, as well as Joe Mauer, David Wright and Matt Holliday.