Sports
Seven free agents still available that would be very helpful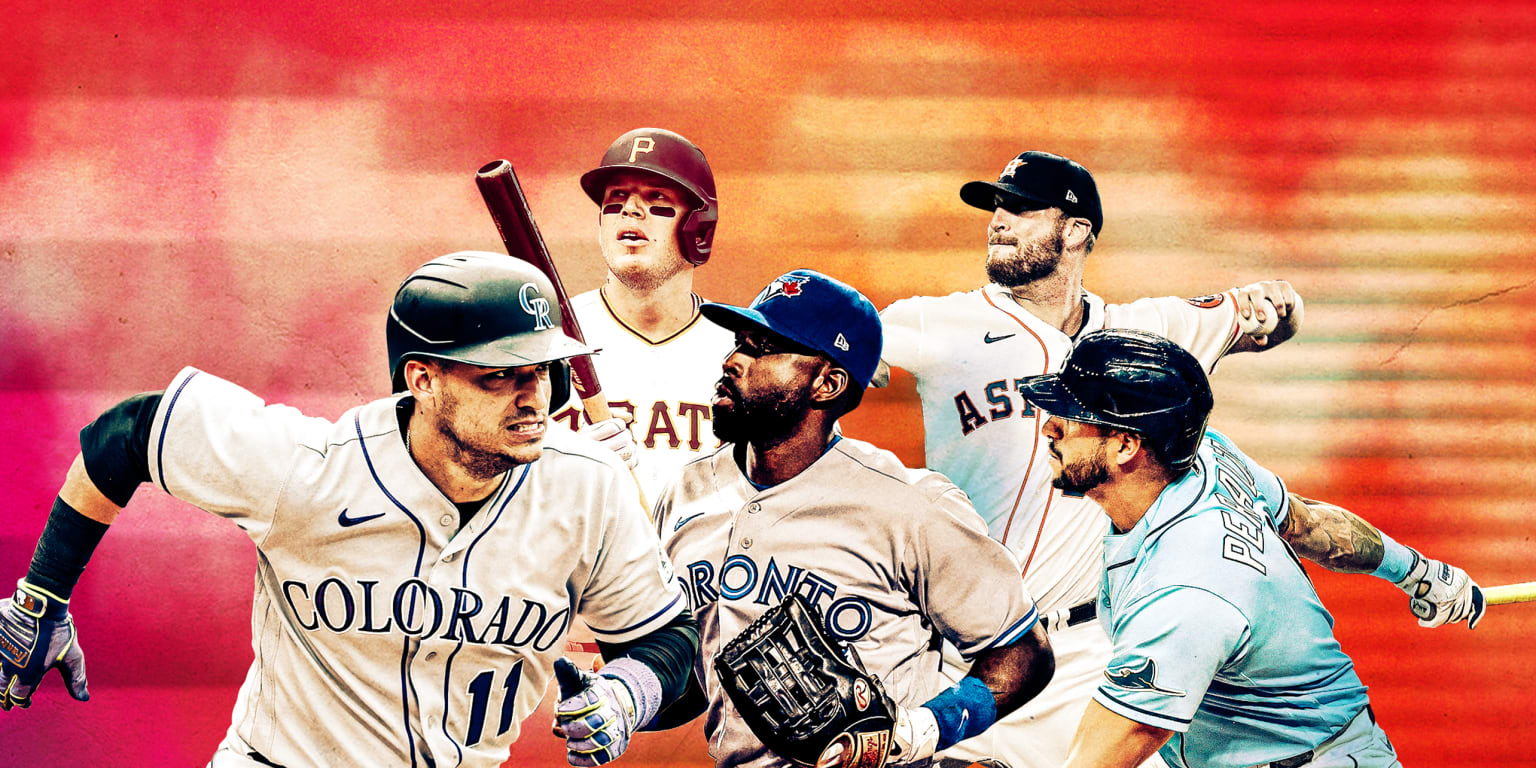 While the success of a team largely depends on its best players, stars can't do it all. Over the course of a 162-game season, even the most dominant teams need input from players who are, so to speak, on the "stripes" of the roster.
While the free-agent market is no longer star-studded, there are still plenty of useful players who can fill a specific role in 2023. We've identified seven of them, along with some teams that could benefit from their services.
A two-time Gold Glove winner with Cleveland, Perez has missed considerable time with injuries in each of the past two seasons. The 34-year-old made just 21 appearances for the Pirates in 2022 before undergoing season-ending left hamstring surgery, but he still managed to make his mark behind the plate, adding 3 defensive runs saved and a defensive WAR of 3.2, according to FanGraphs. Known for his ability to "frame" pitches, Pérez posted a 49.4% strike rate on pitches outside the zone in 2022, which would have been 11th-best in MLB if he had had enough opportunities to qualify. . Pérez doesn't add much with the bat, but his work with the mascot and his seniority make him a valuable asset as a backup, either mentoring a young catcher or complementing a starter better known for his bat.
Would fit well with: Cardinals, Giants, Rockies, Nationals, Royals, White Sox
Bradley continued to struggle at the plate in 2022, posting a .566 OPS in 131 games with the Red Sox and Blue Jays, but his defense remained elite. Although he's not particularly quick, Bradley's instincts are enviable, allowing him to jump off ball off the bat. He finished tied for fourth in MLB with four 5-star catches and had 7 above-average putouts, four in right field and three in center. Bradley also has a great arm, ranking in the 92nd percentile in arm strength last season. So as long as you limit his exposure on offense, Bradley can be a useful fourth outfielder and a great late-inning defensive replacement.
Would fit well with: Phillies, Rockies, Royals, Giants, Orioles, Angels, Pirates
After beginning his professional career as a pitcher in the Cardinals system and reinventing himself as an outfielder during a brief stint in independent baseball, Venezuela's Peralta has hit a solid .281/.339/.457 (111 OPS+) line over nine seasons in MLB. Much of his success has come against right-handed pitching, against whom he hits .294/.350/.486 career. He had a .778 OPS against righties last season, 20% better than the league average in that regard, making him a good piece for a club looking for depth from the left side of the plate.
Would fit well with: Rangers, Angels, Orioles, Rays, Rockies, Dodgers, Marlins
Iglesias homered three times a year ago while playing his home games in the light air of Colorado, and he has reached double figures in home runs only once in his career, when he hit 11 homers for the Reds in 2019. So, it's true. that does not stand out for power. But the Cuban also hit .292 in 2022, the same number he's amassed by five teams in 440 games since the start of 2019. He's not the type of hitter to throw offense on his shoulders, but there is value in having a player on your roster who puts the ball in play, hits to all wings, and provides solid defense at short stops and second base.
Would fit well with: Angels, Braves, D-backs, White Sox, Pirates
Chad Pinder is also an option here, but he doesn't stand out on defense at any position on the diamond and is coming off an 86 OPS+ last year. Harrison, for his part, had positive Above-Average Outs at second base (3) and third (1), while also coming closer to league average with the bat (94 OPS+). in 2022. Harrison, 35, also has experience in the outfield and can play shortstop if necessary.
Would fit well with: White Sox, Nationals, Phillies, Pirates
After hitting 161 home runs with an .819 OPS in 674 games for the Twins from 2015-22, Sanó played in just 20 games last year and went 5-for-60 (.083) while missing much of the season. campaign with a left knee ailment. Injuries have been a problem for Sanó during his career, as have strikeouts. But with a powerful swing and a patient eye, the Dominican has proven to be a productive starter capable of hitting for power against lefties and righties when he's healthy. Also, he is only 29 years old. A meeting with Minnesota would make sense, after the club traded Luis Arráez, who was projected to be the team's first baseman by 2023.
Would fit well with: Twins, Rays, Rangers, Orioles
Veteran reliever with closer experience — Will Smith
There are other relievers on the free-agent market who draw attention, including Andrew Chafin, Michael Fulmer and Matt Moore, but teams looking for a pitcher with extensive closer experience would be hard-pressed to find a better option than Smith at this point. . The veteran lefty has 91 career saves and has shown he can thrive in the most pressing moments, pitching 11 scoreless innings with six saves in the postseason for the champion Braves in 2021. Smith didn't have a very impressive ERA last season. last season (3.97), but he improved a lot after joining the Astros at the trade deadline. He would fit in with many clubs, including contenders and rebuilding teams that might try to trade him at the deadline.
Would fit well with: Rangers, Angels, Yankees, Tigers, Marlins, Orioles, Nationals, Dodgers