Entertainment
Shakira's song talks about 5 songs… and not just about Piqué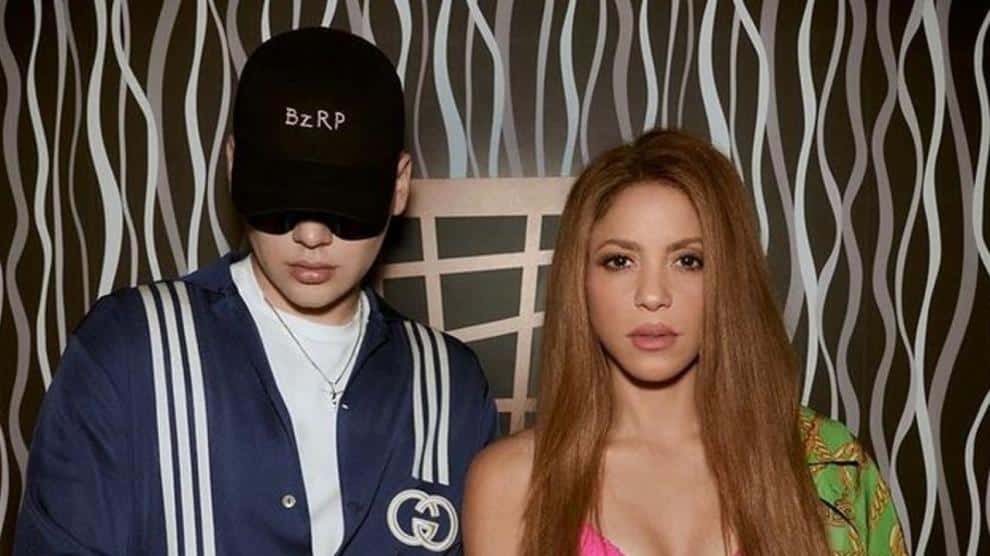 The launch of the music sessions Shakira and the Argentine Bizarrap became an almost planetary event. Apart from the controversy due to its clear autobiographical content, the song raised topics of conversation that were discussed heatedly, humorously or deeply in that universal public square that the Internet and its networks have become.
On Thursday, January 12 at 1:00 CEST, Shakira released a new song with the Argentine artist Bizarrap. 24 hours later, the song had almost 60 million views on Youtube and, most importantly, it absolutely dominated the conversation on the networks. Millions of reactions in the form of tweets, post, reels and, of course, memes. An avalanche that took the journalist Jordi Evole to ask, ironically, that the holiday be declared so that work would not interrupt such a juicy public debate in the Internet plaza.
Shakira's is not the first song-event: the releases of some songs by Rosalía or Taylor Swift have been before, although the biographical and pink tint that was presumed to the song (absolutely confirmed as soon as it was heard for the first time) made that he hype was stratospheric. But regardless of whether Shakira speaks or not, better or worse, of her breakup with soccer player Gerard Piqué, the subject in question has made us talk about other interesting issues such as feminism, children or new ways of marketing and to produce music.
Sing to your exes, nothing new under the sun
Let's start with the letter. For the argument. Love and heartbreak is what they have, which are juicy material for poems and songs. The networks in these hours have been full of memories of other topics where singers dedicated notes and lyrics to their ex-partners. Rosalía knows a lot about taking advantage of spite –musically speaking–, but also Tangana, Ed Sheeran or Beyoncé, as well as María Dolores Pradera, Julio Iglesias or José Luis Perales. And there will be those who say that the painful and serene acceptance of "And what is he like?… he is a thief who has stolen everything from me", or the haughty and elegant "Give me back my mother's rosary and keep the rest; I'll send you what's yours any afternoon, I don't want you to see me anymore" there is a stretch to Shakira's poisoned daggers; but before the Colombian artist, Rocío Jurado had sung without her voice shaking "he is a great fool, a conceited, selfish and capricious stupid, a vain, unconscious and conceited clown, false, dwarf, spiteful, who has no heart ". The one from Barranquilla, at least, calls him a baby, speaks of zero rancor and wishes the recipient well. It's something.
The new thing about Shakira's song and the similar one by Taylor Swift is not that they air the breakup, but the visibility and identification of their partners
In any case, neither the theme nor the hardness of the lyrics is new, which perhaps does magnify this single –and other similar ones like the one Taylor Swift dedicated to her ex Jake Gyllenhaal– is the visibility and identification of their partners. In a world that has become a showcase, the mist that could surround these more autobiographical songs has disappeared. Today it would be impossible for any artist to wonder "And what is he like?", much less if he or she is also famous. Because everything —or almost everything— has already been said before. And it has come out in photos. So darts are recognizable and hurt more.
Feminism and empowerment
If I may, a personal anecdote: at 11 a.m. on Thursday the 12th, I received a WhatsApp asking me if I was going to write about Shakira's song about feminism and sorority. It still took me a couple of hours to be able to listen to the song, but, indeed, at that time, the square was filled with dissections of the lyrics, with sharp criticisms –which invited the singer to go to the psychiatrist instead of writing vengeful songs– and unconditional support – who praised her for being able to monetize an extremely painful situation.
The Colombian, indeed, affirms that "women no longer cry, women bill", although, in reality, what it is about in this case –and in so many others– is crying and billing. Which is not incompatible. Or, in other words, for some, what Shakira's song demonstrates is that women are neither princesses forced to cry their sorrows in silence, nor beings of light who accept infidelity because they already know it, nor are they stone statues. They are people who suffer, who cry, who get angry, who slam the door… and who try to move on. In short, that they are human beings and that they react practically the same as the other 50% of humanity. That it is a very basic thing but that sometimes, due to tradition, history, narrative, the influence of Disney –or who knows why– we forget.
The brands enter the mess
Without a doubt, one of the most interesting phenomena of the song's release was how quickly the brands jumped on the big conversation. A speed that speaks to us of a marketing radically removed from the times and processes of just a decade ago. Some will still remember when advertising campaigns were preceded by months of planning, briefings carefully crafted and creativity tested to the last millimeter and cent. All this is blown up by the trend –and need– of brands to answer in real time and enter the conversation, whether the subject is with them or not. The answer of Casio Y by Twingo –brands expressly mentioned in the song– was masterful, especially in the case of watches, which also saw thousands of Internet users brandishing their casios to defend them.
But they weren't the only brands that got involved: Ikea, Netflix, Renault, Hyundai, Vodafone, Burger King, Disney, Nesquik or Estrella Galicia are just some of the brands that in less than 12 hours launched materials based on the letter of the song. Some will see simple opportunism in the advertisements for filing cabinets for bills of Ikeaadvice from banks to avoid falling into fraud or books to save your marriage, but, on top of this presumed opportunism, is a trademark awareness of the importance of being in the public conversation. To speak the same language that, at that time, millions of people were speaking.
And who is Bizarrap?
And we also have to talk about music. And who is behind this success. Besides Shakira, of course. The song is a collaboration between Shakira and Bizarrap, a 24-year-old Argentine producer who has been turning everything he touches into gold for two years. As in the case of marketing, Bizarrap is an example that the music industry has changed forever. This very young Buenos Aires DJ, an expert in composing rhythms on the computer, first became famous for editing videos of rapper battles and later for recording sessions (which is what the songs created by DJs are usually called) with well-known artists.
"Any child before a separation has a hard time; Carrying it privately allows it to be resolved privately, but making it public leaves the children defenseless and makes it difficult to heal"
It has been running for 53 sessions, each with millions of views. The record, the session with the Canarian singer Quevedo. your theme stay It is not that it was the song of the summer –which also–: it is that he could with Rosalía, which are big words. The success of Bizarrap learning to make music with YouTube tutorials, recording in his room, distributing live through his social networks, without record companies or agents, and taking care of the simple aesthetics of his videos in detail –he with his back turned in a pair of huge sunglasses and a cap, and the singer looking at the camera– is an example that in the 21st century the music industry –like almost everything else– works differently.
Children, the weakest flank
But without a doubt, what was most talked about or what was most seriously talked about as a result of Shakira's song is the consequences that such a topic can have on the couple's children. And here it is time to get serious, because one thing is that the children of celebrities will always have the risk of being overexposed in the media, and quite another that half the planet knows about the pitched battle that ended the story of their parents (although there are who notes, also rightly, that the same half of the planet also knew from a song how they met and fell in love). As Javier Schlatter, a specialist in psychiatry at the Clínica Universidad de Navarra in Madrid and author of wounds in the heart, "in these situations the children are usually the main victims. They are never sufficiently prepared. Any child facing a separation has a hard time, because he has to play a role that does not correspond to him: judging the actions of his parents, justifying, blaming. Carrying it in privacy allows you to resolve it in privacy; making it public leaves the children defenseless, exposed to the judgments of society, and makes healing difficult".
Some have pointed out that, as much as a negative song, the double life they already knew affects children. Schlatter affirms that, indeed, "public criticism is just as harmful as the inconsistency that they already live and see. Both affect. It depends on how inconsistent they experience and the media frenzy… Younger children experience regression and confusion, while older children feel lost, insecure and socially stigmatized". In any case, "the children of celebrities have to work on their own identity, be themselves above their label as children of celebrities," recalls this specialist, who draws attention to the duty of parents -whether they are famous or not- to offer positive models to their children, since, deep down, "parents are our models. If they're negative role models, it's easy to build on what I don't want to be, and that makes it hard to really be yourself."
This debate about the responsibility of fathers and mothers with their children and the commitment to care for and protect them in the event of a breakup was one of the most present topics in the conversation around the song.
A conversation that, with this and other topics, continues. And, deep down, and apart from cultural issues, marketingnetworks and news, it is not so strange that we are giving so much thought to this single. In the end, in music, as in cinema or literature, there is a drama that always catches us. It is, in its luminous and dark aspects, the great drama. The drama that makes the world go round. Perhaps the only drama. And the Shakira and Bizarrap song is about that.
Ana Sanchez de la Nieta
@AnaSanchezNieta