Sports
Six stars looking for their first MVP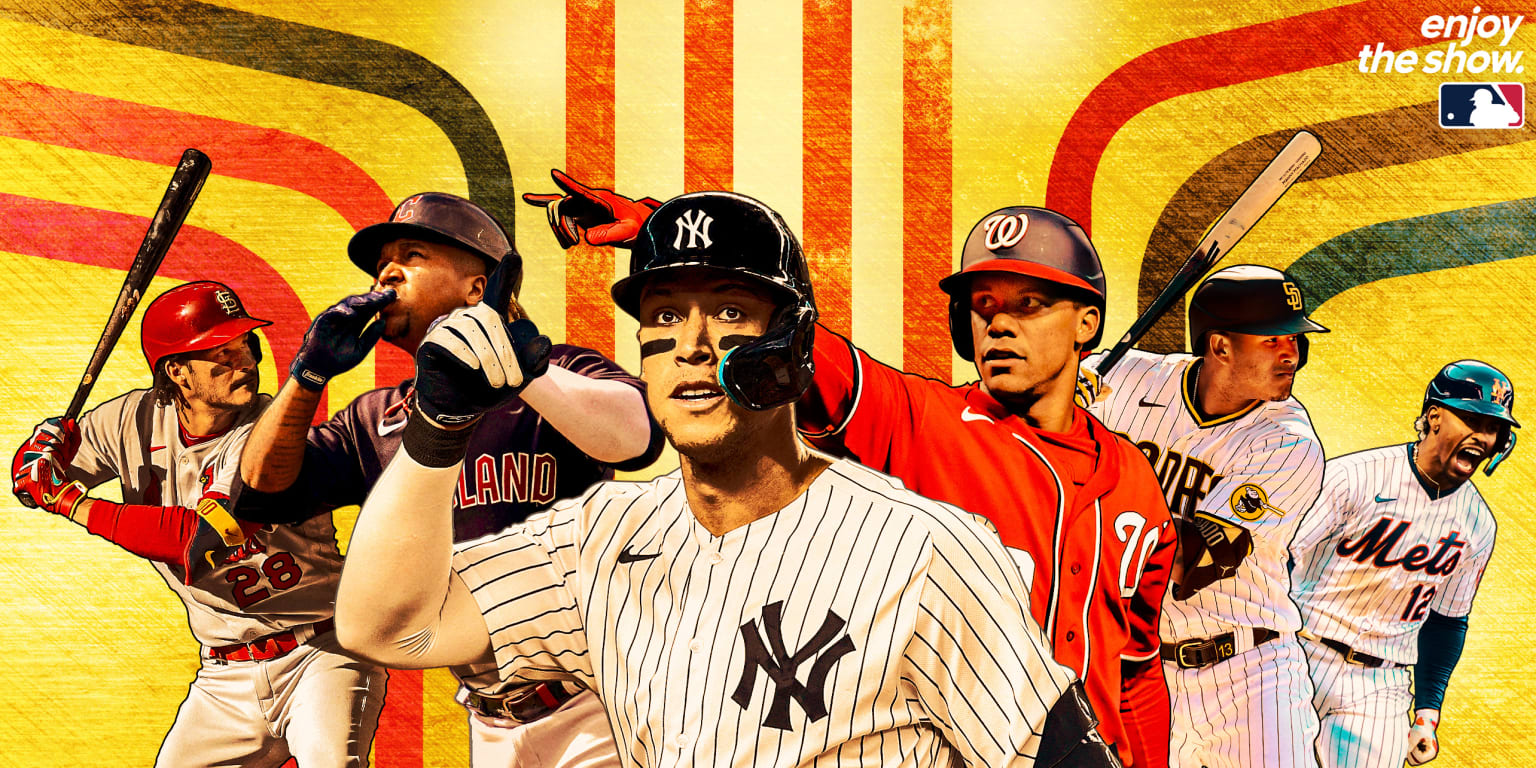 There are great players who have never won the Most Valuable Player award. Derek Jeter, Tony Gwynn, Eddie Murray, and Ozzie Smith, for example. You don't have to win an MVP to get into the Hall of Fame: Those players did it. But winning the MVP obviously is special. It's something you'll have forever, and generally speaking, the big stars end up winning at least one at some point in their careers. And no one can take it away from you.
It's a little early to start making MVP predictions for 2022, but it's worth looking at some of the game's biggest superstars with multiple years in the league, players who've also started it all this year, who've never earned an MVP. Maybe this is the year for these guys. Or maybe Mike Trout will win it again.
The order is based on my judgment of who is most likely to win that award this year, though we also add their odds of doing so (per DraftKings).
Nolan Arenado, 3B, Cardinals
Better position: Third place, 2018
Chances of being MVP, according to DraftKings: +1600, or 16-1
It was obvious that Arenado's defensive prowess was going to transfer seamlessly from Coors Field to Busch Stadium: He's been the best defender at that position for a decade. And don't look now, but he's also putting up the best numbers of his career to start the season.
Arenado appears to be playing more relaxed this year, and has spoken of how excited he is playing alongside Albert Pujols, one of his heroes. If Arenado can keep those numbers up for these Cardinals with a real shot at winning the division from him, he could finally win that MVP that has so far eluded him. (He has finished in the top eight in voting five times.) And he could do it in time to exercise the clause that allows him to get out of his contract.
Francisco Lindor, SS, Mets
Better position: Fifth place, 2017
Chances of being MVP, secorn DraftKings: +1000, or 10-1
Is there a team right now that looks better than the Mets? All the things the Mets do to drive their fans crazy — lack of offensive support for their great starting pitching, blow leads, give fans the thumbs down — are coming out the opposite way right now. There's plenty of time for that to turn around, of course. But if that good vibe continues throughout the year, there would be no better avatar to represent the joy of a winning Mets than Puerto Rican Lindor, whose smile has returned this year … and it's contagious. Hitting doesn't hurt, too: His .854 OPS would be the second-highest of his career. If you want to reward the Mets when it comes time to vote, Lindor is the man.
Manny Machado, 3B, Parents
Better position: Third place, 2020
Chances of being MVP, according to DraftKings: +2500 or 25-1
Machado has not yet turned 30. Amazing, right? It seems that we have been watching him play for an eternity, although it has only been 11 years. Amid the changes and injuries and conflict in San Diego, Machado has been the cornerstone of the Padres, and he's off to another terrific start to the season, leading the NL in hits with 26 and slugging .577. . Machado has consistently played at an outstanding level and hasn't had a breakout season, but he could benefit from lowered expectations for the Padres this season. If he can get them to the playoffs and maintain the level he has shown thus far, he could rise to the superstar level that has generally eluded him thus far.
Better position: Second place, 2017
Chances of being MVP, according to DraftKings: +2000 or 20-1
You may remember the circumstances of Jose Altuve's AL MVP in 2017, the season in which Judge finished second for the award. (Brian Cashman and the Yankees surely remember him.) Judge finished fourth in 2021, but other than that, he was never healthy enough to be considered. However, this year he has played almost every game for the Yankees and, so far, he is putting up MVP-worthy numbers. (His 166 OPS+ right now is his highest since 2017.)
As much as has been made of Judge's negotiations with the Yankees over a long-term contract (or lack of negotiations), Judge is now in his 30s and has the type of body that is obviously prone to wear and tear. Last year, we saw what Judge is capable of in a full season. Will this be the year that the MVP is finally awarded? His representative would consider it very timely.
Jose Ramirez, 3B, Guardians
Better position: Second place, 2020
Chances of being MVP, according to DraftKings: +1300 or 13-1
To be clear, this observer believes that Ramírez should have been the American League MVP in 2020, a campaign in which Cuban José Abreu took the award in a season shortened by the pandemic. Outside of a slow start to 2019 – which he eventually came out of – Ramirez has been incredibly consistent. He has finished in the top six four times in the last six years. What could be different this year? The AL Central is up for grabs, and the Guardians' only hope is that Ramirez has a breakout year. In that sense, he's doing well: He leads the majors in RBIs with 25 and is hitting .353. And now, with his contract extension, he's shaping up to be the face of the franchise for years to come.
Better position: Second place, 2021
Chances of being MVP, according to DraftKings: +400 or 4-1
Admittedly, Soto is only 23 years old, which means he is the youngest player on this list. But it's still surprising that he hasn't won an MVP yet, is it? We're talking about the best hitter in the majors — comparisons to Ted Williams still have merit — and he's still getting on base at an unheard-of pace, as usual. The problem is that he plays for the Nationals, a team that probably won't compete for a playoff spot, which will hurt his candidacy. This is an unfortunate stat: The Dominican has three home runs in 2022 … and just three RBIs. He's going to win an MVP one day, and it's possible he'll end up with more than one. But it would be nice if his teammates helped him out a bit.