News
Some 20,000 migrants will obtain American citizenship in less than a week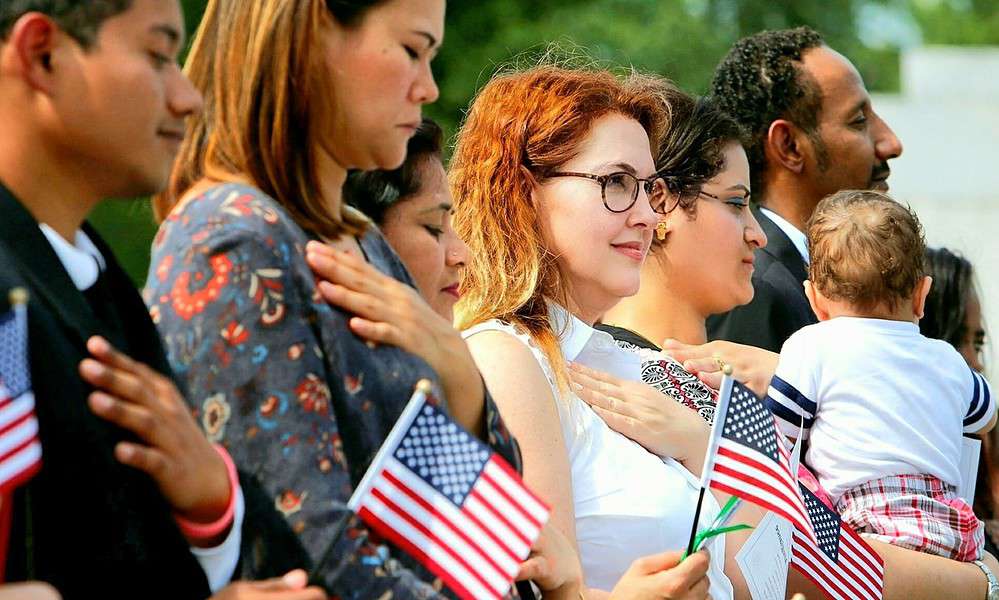 Approximately 20,000 migrants will achieve American citizenship in just one week. The peculiar fact is specified in 235 ceremonies that honor the Day of the Constitution, as well as the Day of Citizenship.
Thus, the country's Citizenship and Immigration Service (USCIS) reported it through its official channels.
Its director, Ur M. Jaddou, commented on the subject: "USCIS has worked tirelessly in all communities. The goal is to educate about citizenship in a way that is consistent with our mission to preserve the promise of America as a welcoming country."
The week of the Constitution runs from the past 17 and runs until next September 23. Precisely, that 17th was celebrated throughout the nation on Constitution and Citizenship Day.
Remembering the origins
These national celebrations recall the signing of the United States Constitution back in 1787, exactly on September 17. Already in the 20th century, in 1940, it began to be called I Am American Day, then, in 1952, it would become Citizenship Day.
The ceremonies take place in different relevant places throughout the country. For example, they were already carried out in the Tumacácori National Historical Park, Arizona.
Likewise, last Friday the protocol act for new American citizens was held at the World Music and Food Festival in Des Moines, Iowa.
This Monday the 19th the appointment is at the Crystal Bridges Museum of Art in the United States located in Bentonville, Arkansas. Finally, there will be ceremonies on Tuesday, September 20 at the Chamber of Commerce, Washington, and on the 22nd at Homestead National Park, Nebraska.