Health
"Sports injuries are the workhorse of sports medicine"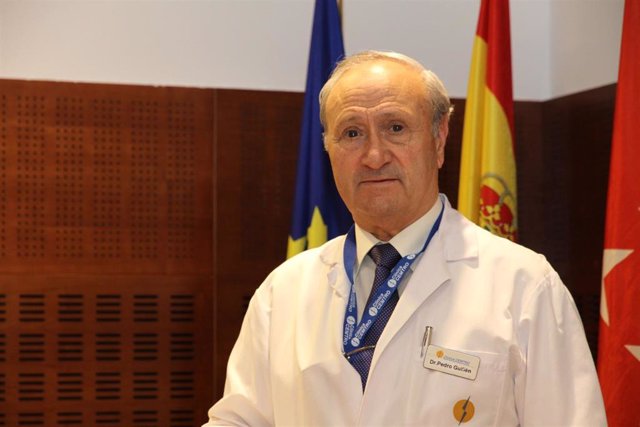 The Spanish doctor, inventor of wireless arthroscopy, will receive the APDM DKV Medicine and Sports Award on January 30
MADRID, 20 (EUROPA PRESS)
The Spanish doctor Pedro Guillén, world leader in sports medicine and inventor of cordless arthroscopy, stated that sports injuries continue to be "the workhorse" of sports medicine and thanked the DKV award that he will receive from the Association of the Sports Press of Madrid (APDM) at its Annual Gala on January 30 at El Beatriz Auditorio in the capital of Spain.
The DKV Medicine and Sports Award, promoted by the health insurance company and awarded by the APDM, is yet another recognition of Pedro Guillén's extensive career of almost 60 years as a doctor and researcher specialized in the world of sports, where he is one of the world's leading specialists in injury rehabilitation.
"I am very grateful for this award because it means that they remember one and that they recognize your work and also I have not stepped on many corns. The man does not live or work for distinctions, but for social welfare and because you like the profession. My mother, that she is the woman who has known me best, she said that I am a 'greaser' and that is why I have had very few altercations", he said in an interview for the APDM press office.
Doctor Pedro Guillén (Archena, 1938) summarizes his career in "work". With a degree and doctorate from the Complutense University of Madrid, in 1977 he was one of the introducers of arthroscopy in Spain, which was a true revolution for the diagnosis and treatment of joint injuries.
In 1998 he founded the CEMTRO Clinic in Madrid, distinguished by FIFA as a Medical Center of Excellence, and in 2007 he invented wireless arthroscopy -which he himself calls 'WAD' (by the acronym for Wireless Arthroscopic Device)-, which reduces the intervention and recovery times of the patient, as well as the number of infections.
Six years later, he carried out the first operation assisted with Google Glass, an augmented reality glasses device, and in 2016 he performed the first wireless arthroscopy for Spanish public health at the San Carlos Clinical Hospital in Madrid.
Numerous athletes from all disciplines have passed through his hands, especially footballers, as well as politicians, writers and artists. "Today we are going to operate on eight cruciate ligaments. And last year we operated on 1,082 ligaments," he said in the interview at his clinic at the CEMTRO Clinic.
This hospital, inaugurated 25 years ago by King Emeritus Juan Carlos I, is his legacy, and what he is most proud of. "I have received the slap from God. Not everyone is lucky to have received it because, in addition to having a talent, you must also be sufficiently prepared," he said.
THE CELL AS MEDICINE
Guillén declared himself a student of the genetic sequence and a firm defender of the role of the cell as medicine, after scientists from the CEMTRO Clinic and the Salk Institute in the United States discovered that the combination of two experimental drugs is capable of reversing the signs of osteoarthritis in animals.
This research caught the attention of Altos Labs, the American biotechnological company whose goal is to prolong human life, under the patronage of billionaires such as Yuri Milner and Jeff Bezos, as well as Nobel Prize and Physiology Shinya Yamanaka, who have invested close to 3,000 million euros to be able to materialize said investigation.
Doctor Guillén, who directs this research in Spain together with the scientist Juan Carlos Izpisúa, revealed that they have done work on mice in which they have generated lesions and produced cells to repair them. "The cell is a medicine. We have been able to shorten the healing time of muscle injury in mice by up to 65 percent, and now we will move on to larger animals," he said.
'Die young as late as possible' is his great dream. "I'm sure we'll achieve it. Today there's a lot of talk about genes. In sport, talent is worth a lot, it's very important, but if you add physical, psychological and tactical preparation to that, you're already out, the pat of God" he remembered.
In this sense, doctor Guillén warned against the malpractice of genetic manipulation, which allows the elimination, insertion or replacement of the DNA in a gene, which could improve the quality of life of the human being, but raises a deep debate from the point of view of from an ethical point of view "That is what I want, that governments articulate rules so that a gene is not freely manipulated. In Europe and the United States, we know what is happening in a workbench and in laboratories, but not what is happening in China," he lamented.
"A RESEARCHER CAN CHANGE THE SPECIES"
Regarding the origin of the coronavirus, Guillén confirmed that "it is true" that it could have come from a "manipulation". "Today a researcher can change the species, and that looks so bad that regulatory agencies don't easily approve genetic manipulation," he noted.
The 'epigen' is something like the skin of the gene, and now it tries to 'clean' its scars so that an adult person can defend themselves against a virus as a younger person would within their philosophy to improve the quality of life of the being human.
In the case of the athlete, the application of his way of working is to shorten the healing time of injuries, especially muscular ones, the great "workhorse" of sports medicine.
"There we have not made any progress, so the doctor is still indebted to the athlete for muscle injuries. If anything, one or two days at most, but if there is a muscle injury, no one takes the three weeks from you. We have shortened the time healing time in muscle injuries in mice, but not yet in humans", he reviewed, as he has just published in an article in the journal 'Nature'.
As an example, he gives what happened to the Spanish team at the Tokyo 2020 Olympic Games. "Of the 326 athletes who attended, four could not compete because they injured their muscles during preparation and another because they sprained their ankles. The muscle injury "It is the most frequent cause of damage to the athlete. It is quite common to see a muscle injury in a professional soccer game, although it is very rare to see an anterior cruciate ligament injury or fracture," he stressed.