Entertainment
Stem Projector, the creative portable projector that allows you to watch movies, play music and create artistic landscapes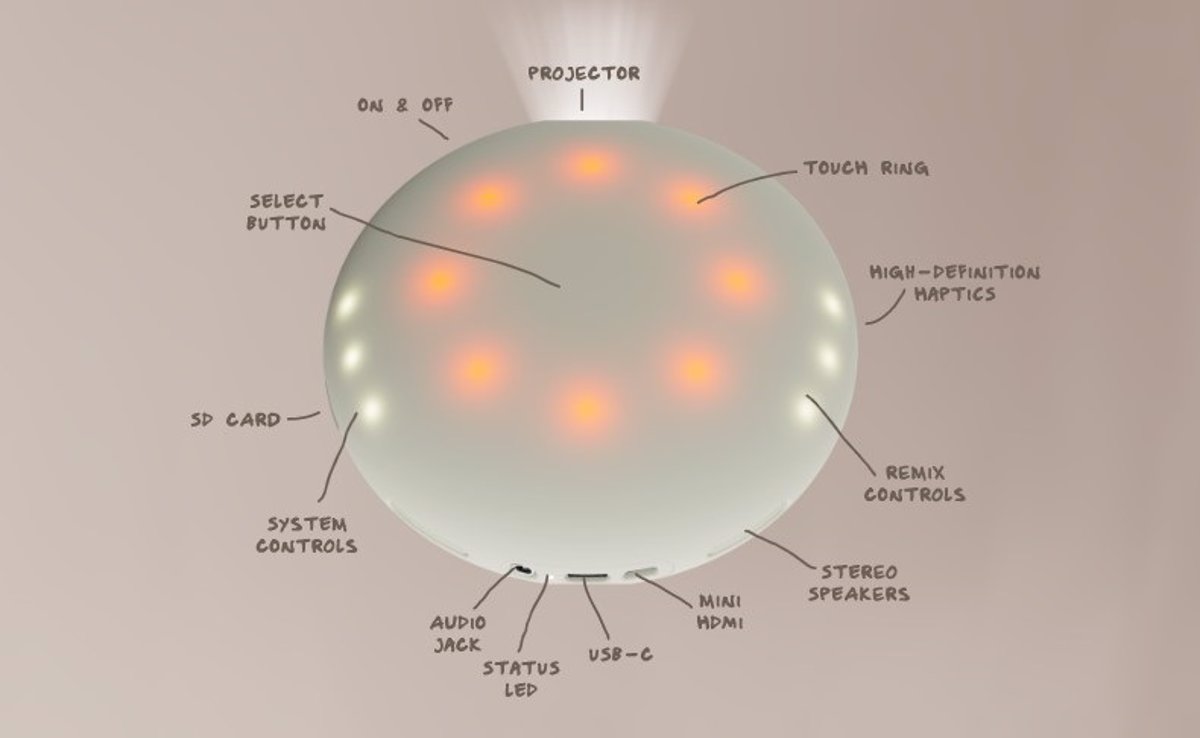 MADRID, 12 Jan. (Portaltic/EP) –
the tech company Kano has developed Stem Projectora palm-sized portable projector capable of playing and remixing movies, music, visual landscapes and art, which It stands out for its design and creative abilities.
This device is the successor to Stem Playerthe portable device of audio remixing and playback that the company launched in 2021 collaborating with rapper Kanye West.
This new product is characterized by the creative possibilities that it offers, in addition to the projection of videos. Specifically, Stem Projector allows you to remix video clips that have been previously saved on the device.
As Kano shows, you can also use filters with different color palettes to modify these clips, as well as modify playback speed or select the the way the projection is framedwhich can be from rectangular to circular through different sizes.
Another of its features is its ability to navigate between the different channels it offers in the 'Galaxy View' mode. In this way, the projector show all preloaded content at once, as if playing in small circles that form a larger one simulating a galaxy.
Thanks to the technology that incorporates machine learningif the 'Galaxy' mode is activated when a clip with specific images is being displayed, Stem Projector will show clips relative to those images from the rest of the preloaded content.
According to him Kano CEO Alex Klein in statements to The Verge, it creates "a ambient sleep from different versions of what you were looking at from different and amazing movie clips or movies that you added yourself."
As for the device designStem Projector has a circular shape covered with a soft-touch material. In addition to the projector lens itself, it uses buttons and touch sensors to carry out its multiple functions. In the center, it includes a ring lightalso tactile, with which the controls are carried out.
Regarding its connectivity, it includes a mini HDMI port to be able to connect other devices, and is compatible with AirPlay and Chromecast. It also contains a port audio jack, a USB-C port and WiFi connection.
The projector has a capacity of 256GB internal storagewhich can be extended by inserting a microSD card. Its maximum brightness is 300 lumens or 150 ANSI lumens, as detailed by Klein, and his battery lasts up to five hours of continuous use. It also has some stereo speakers.
According to show shared images by the company, the device has a Support foot that allows you to support it at various angles for a projection adapted to different spaces. Another option is place it upright inside the case de Stem Projector to reproduce images on ceilings.
Kano has already made available to users the pre-order option for Stem Projector. Currently, the introductory price is $1,000 (about 929 euros to change) and, for the first thousand unitsthere is a limited edition. Its final release is scheduled for spring 2023, as indicated by the company.