Entertainment
Taylor Swift, Drake, Steven Spielberg… People urged to abandon their jets for the climate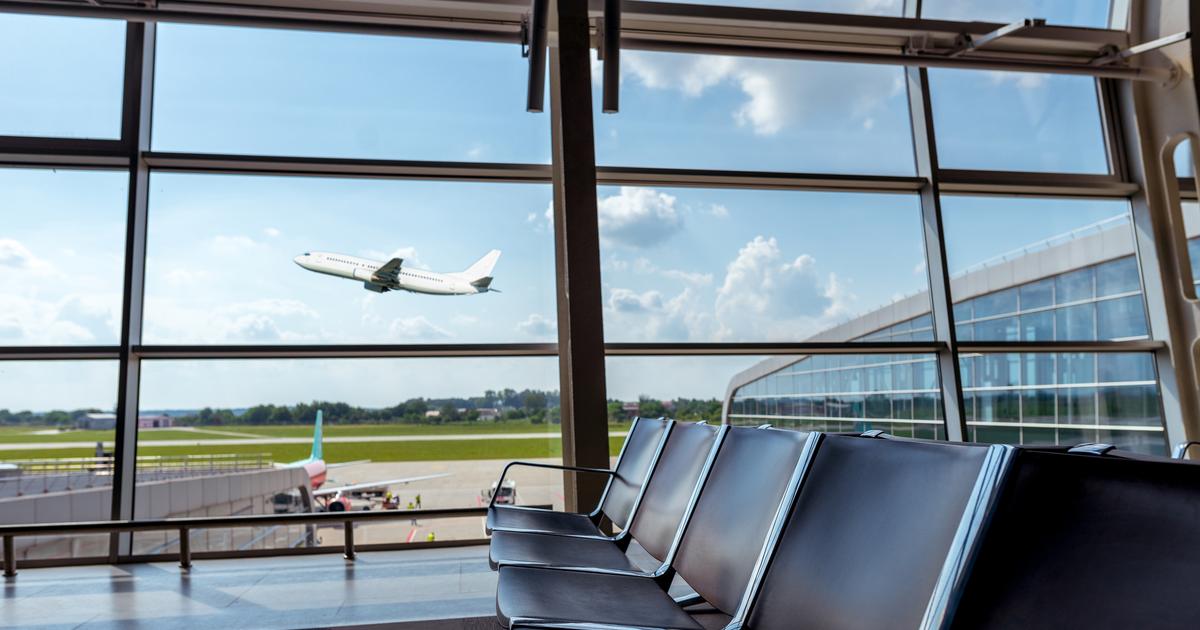 The controversy swells around the use of private planes. Internet users are mobilizing to hold their wealthy owners to account.
Their flights are scrutinized on social networks: from Taylor Swift to Bernard Arnault, the pressure is growing on celebrities, political figures and big bosses to limit their travel by private jet with a high carbon footprint. After posting a photo of her plane and that of her companion on Instagram in mid-July, reality TV star Kylie Jenner was called a "climate criminal" by internet users. "Polluter and criminal"tweeted another about director Steven Spielberg, who was accused of taking a 28-minute flight.
Countless "memes", humorous photos or videos, have also circulated to make fun of singer Taylor Swift after the publication Friday of an analysis by the marketing agency Yard, which classifies her as "the most polluting celebrity of the year", with 170 flights since the beginning of the year. Yard relied on data from the 'Celebrity Jets' Twitter account which tracks celebrity thefts through public online data.
This account was started by a 19-year-old college student named Jack Sweeney. He started in June 2020 by following Elon Musk's private jet and now has 30 accounts tracking sports stars, Meta boss Mark Zuckerberg and even Russian oligarchs. He inspired other Internet users like Sébastien*, a 35-year-old aeronautical engineer who created the "I Fly Bernard" account in April on the routes of the planes of French billionaires to question them about their carbon footprint. "What I'm trying to denounce is their use of private jets as taxis"he explains to AFP, pointing to the many domestic or European flights made by the planes.
It is not a question of completely prohibiting flights, but the richest must make an effort to be sober.

Beatrice Jarrige
"In Europe, three quarters of these flights could be made by train", denounces William Todts, executive director of Transport & Environment, which brings together European NGOs in the sector. The air sector is responsible for 2 to 3% of global CO2 emissions but, according to a Transport & Environment report published in May, private flights have a carbon footprint per passenger 5 to 14 times greater than commercial flights and 50 times greater than train.
Private aviation has also been booming since the pandemic, its customers wishing to avoid flight cancellations and promiscuity in the face of the virus. Some stars have reacted to social media pressure: Last week, a spokesperson for Taylor Swift claimed in the press that she "regularly lends his jet to other people". "Assigning most or all of these rides to him is totally incorrect"he continues.
Rapper Drake, who was singled out for a 14-minute flight from Toronto to Hamilton, replied on Instagram that the plane had been moved to park elsewhere, "nobody was on board this flight"he specified. "It's even worse if he flew empty"chokes Béatrice Jarrige, project manager at the Shift Project association.
In France, a spokesperson for the Bouygues group assures that the plane followed by "I Fly Bernard" presented as that of Martin Bouygues belongs to the group and "is used by several collaborators". He points out that the plane's CO2 emissions are offset by reforestation projects, a solution criticized for not reducing emissions substantially.
Bernard Arnault, Jean-Charles Decaux and Vincent Bolloré, also targeted by the Twitter account, declined to comment. Ms Jarrige hopes this social media movement will turn into political action. "It is not a question of completely banning flights, but the richest must make an effort to be sober"she says, pleading for investments in the railways.
For Mr. Todts, jet owners should at least require that they run on biofuels rather than kerosene, because that would push aircraft manufacturers to develop these technologies. In September 2021, the business aviation industry deemed these sustainable fuels "key" to achieving the carbon neutrality goal it has set for 2050.
*The first name has been changed because the person wishes to remain anonymous.