Entertainment
Taylor Swift: from taking a mass bath to her inspiring message to new artists | Music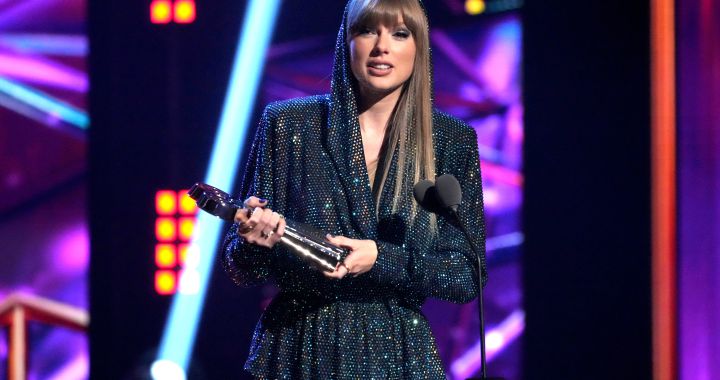 Taylor Swift is making headlines around the world after ending a 5-year drought without ever performing. Since 2018 the artist hasn't made us enjoy her music live and that means that every movement, every song, every look… is news.
He did it during the award ceremony of the iHeartRadio Music Awards 2023 in which he has received an award for his role as inspiration and innovation for many (Innovator Award). And that's where the words of a very exciting and emotional speech have gone, in which he has recognized that the road to success is not only full of right decisions but also of wrong and even stupid choices…
"What I did was try to make the decision that was right for me at the time, whether it's been done successfully before or not. I mean what about these exciting nights and moments and specifically this award that i am so lucky to have gotten is that they are shedding light on the choices i made that worked. Good? which turned out to be good ideas" began explaining Taylor Swift shortly after her first thanks for her award.
"I really, really want everyone to know, especially the young people, that the 100 or 1000 dumb ideas I've had are the ones that led me to my good ideas"said the American in the middle of a deafening scream that seemed to confirm each letter of each of her words.
"You have to give yourself permission to fail. I try as hard as I can not to fail because it's embarrassing, but I give myself permission and you should too. Don't be hard on yourselves and just make the right decisions that feel right to you. And someday someone may think that you have been innovative. Thank you very much for everything" concluded Taylor Swift after addressing the coming generations of artists.
It wasn't the only award Swift picked up on the night as she also picked up Best Song, Best Pop Album, Best Use of a Sample and Best Hit on TikTok…
Winners of the iHeartRadio Music Awards 2023
These were the winners of the 2023 iHeartRadio Music Awards in the main categories:
Artist of the Year: Harry Styles
Song of the Year: Anti Hero by Taylor Swift
Icon of the Year: Pink
Most Played Artist of the Year: Doja Cat
Reggaeton Artist of the Year: Bad Bunny
Latin Pop Song of the Year: Mamiii by Becky G and Karol G
Pop Record of the Year: Midnights by Taylor Swift
RnB Artist of the Year: SZA
Best Music Video of the Year: Yet to come by BTS
Best RnB Record of the Year: Renaissance by Beyoncé
Dance Song of the Year: I'm good (Blue) by David Guetta and Bebe Rexha
Latin Record of the Year: A summer without you
Country Artist of the Year: Morgan Wallen
Country Record of the Year: Growin' up by Luke Combs
Duo/Group of the Year: Imagine Dragons
Innovator Award: Taylor Swift