Gillette at Milan Games Week 2023 with the sixth edition of the Gillette Bomber Cup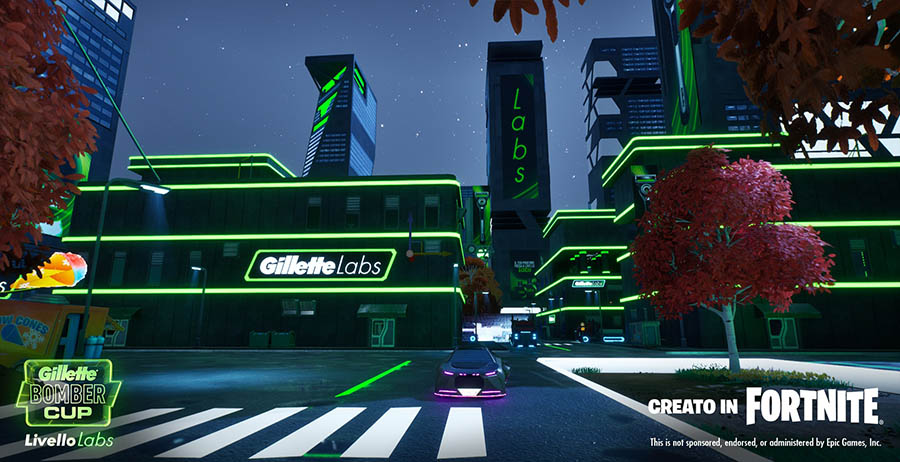 With the start of the online knockout phase on November 16 and 17, the sixth edition of the Gillette Bomber Cup began.
Designed and organized in collaboration with Dentsu Gaming and renowned tournament organizer PG Esports, the new edition of Gillette Bomber Cup Level Labs is played for the first time within a creative Fortnite map created specifically for this purpose.
An immersive "Labs" environment that makes the competition even more spectacular. A map with a cyberpunk atmosphere, between futuristic skyscrapers, supersonic tunnels and green neon lights to celebrate the arrival of Gillette Level Labs.
The casters of the tournament have been confirmed: Piz and Xiuder, two of the most important pro-players and streamers in Italy, who will broadcast the entire competition live on their Twitch channels.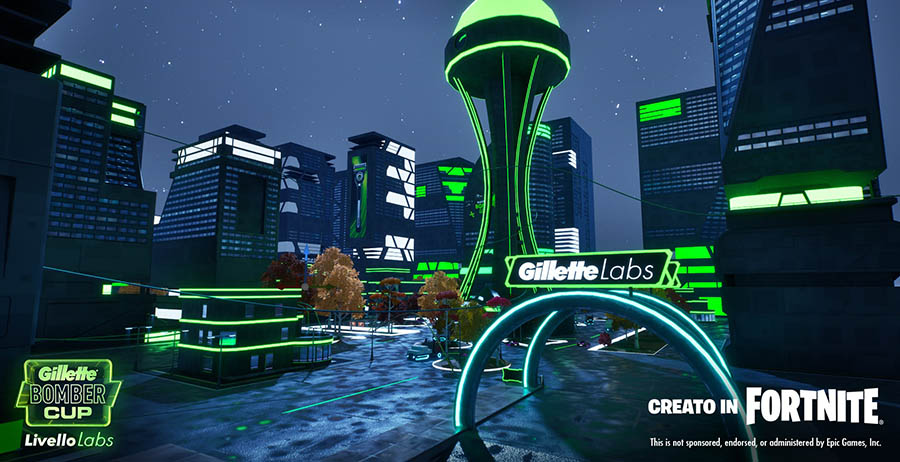 The final and most spectacular act, the Gillette Bomber Cup Grand Final, will proclaim the winner of the 2023 edition and will be played on November 25 on the stage of the new "Gillette Labs Arena" within the framework of the Milan Games. Week and Cartomics. For the first time, the four teams that reached the semifinals will compete live in front of the event audience. Those who cannot enjoy the show during Milan Games Week will be able to follow the final phase live on Twitch.
"We're thrilled to be back in a big way after a one-year hiatus with our Gillette Bomber Cup and allowing Gillette and gaming lovers to experience a 'next-level' experience thanks to the tournament's great innovations and purpose-built map." for the event. is waiting to be discovered, which will also contain a small spoiler about the future of Italian shaving that will move to the "laboratory" level from March 2024," declared Francesco Campagna, senior brand manager at Gillette.
Francesco Alivia, Director of Dentsu Gaming, adds: "Having been with the brand since the first edition of the tournament, we are especially proud to have taken the format of this edition of the Gillette Bomber Cup to the next level. The project has evolved both from a creative point of view, with a more attractive look&feel and high brand customization within the Fortnite map, and from an organizational point of view thanks to a high effort to enhance the experience of the live event that we will see. during Milan Games Week."