Sports
The list of technicians for the Mexican National Team can be reduced due to the lack of interest of the candidates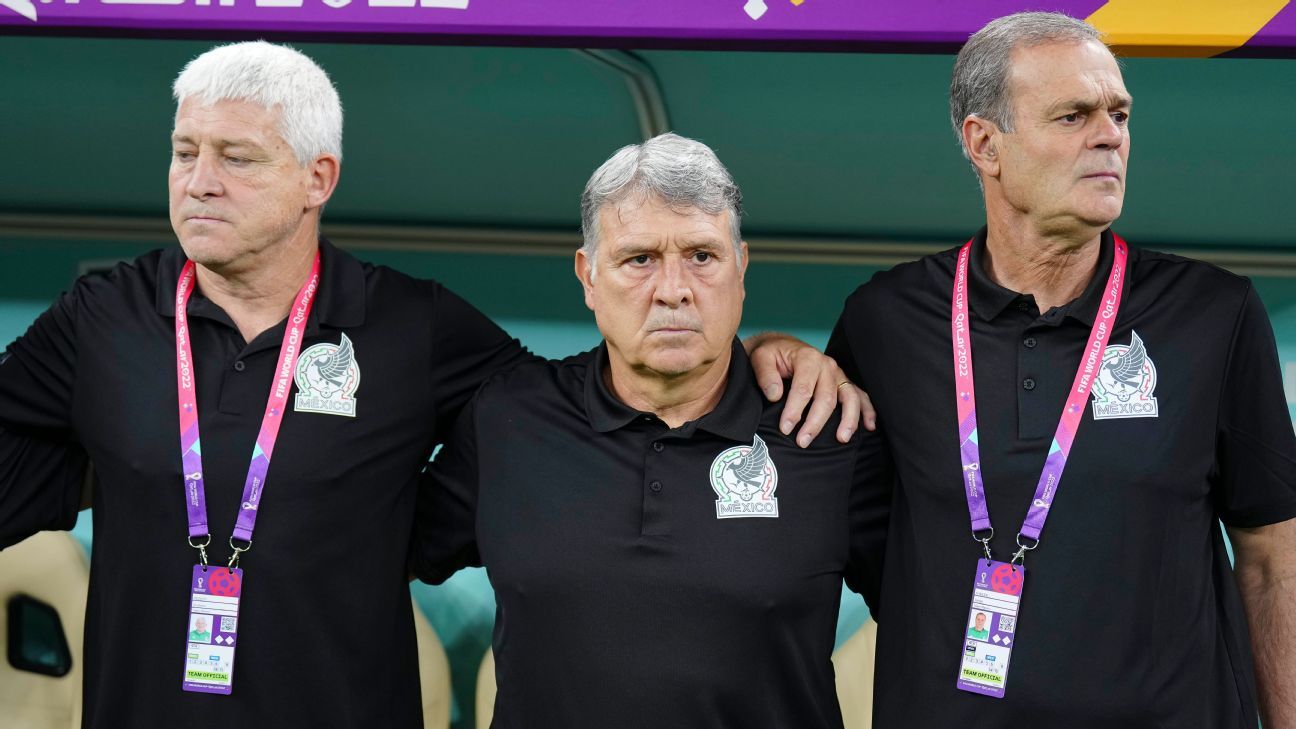 Guillermo Cantú, former manager of the Mexican team, pointed out the criteria for the selection of coaches for Russia 2018 and Qatar 2022
Guillermo Cantu He referred to the reasons why the list of candidates to be directed to the Mexican teamso he spoke with ESPN of his experience as responsible for the election of 'Tata' Martino and the process for the appointment of the national coach.
Memo Cantú was general director of the Mexican Soccer Federation and general sports director of National Teams.
As such, he had to hire the Colombian Juan Carlos Osorio and the Argentine Gerardo Martino for the last two World Cup cycles.
"You can put a name on the list and when you look for it, it turns out that for the moment he cannot, or is not interested… You put names on the table and from there you refine," recalled the manager.
Cantú clarified that in the stage of the 'Nana' Martino, It is not that they had necessarily considered, at first, 24 candidates to take over the reins of El Tri, and also, he delved into the selection process to find the national coach.
"You make a list, or several, with coaches; with some of the achievements or characteristics that you would like the technical director of the Mexican team, and from there you gradually reduce it, either due to lack of interest, or due to the impossibility of one of the parties. Or because you found something that you liked more than some".
And he explained: "When you have the responsibility of choosing a coach, you first define the aspects you want to cover, what the team needs and what you would like to see happen."
–What names were on the first list, for example, prior to the nomination of 'Tata'?
"There were several very interesting names, although it is irrelevant to mention them all… For example: I always liked Klopp; he had just left (Borussia) Dortmund, we contacted him and the answer was that in his professional plan he was not going to take any selection at the moment. Thank you very much for contacting him and taking an interest."
He stated: "What's next from this? You take it off the possible list… We didn't even go into the issue of money and work equipment, or methodology, or anything. To what follows. And so you go one by one."
>
He said that he also went to visit Mauricio Pochettino, as he is a coach that he particularly likes a lot.
"I also went to see Pochettino, I love how he plays, how he trains. I've had the 'chance' to talk to him, I've gone to visit him and we've talked long and hard. And at that time, it wasn't necessarily candidate, because he had a very cool project in Tottenham".
–And what did Pochettino tell you?
"He told me: 'It's because I have everything I need here, I don't want to leave this job… But come and talk; look, I trained like that'. I love being a coach. And after having talked with him, too … He has a great work team. (Today) I don't know if he enters into the subject of the budget in Mexico".
HIS PRIORITIES IN THE PROFILE OF THE NATIONAL DT
Guillermo Cantu revealed what his priority was in deciding to choose a coach for the Mexican team and pointed out that, "for me and only for me, the technical director has to know how to attack and that he likes to attack in a World Cup classification".
He indicated: "This time, you are already qualified for the next World Cup and I don't know how important that is for those who are now… I don't know what they are looking for, it doesn't interest me. I'm telling you how we did it before. We said : 'Do you have to have a lot of interaction with the press, is that more important?' 'No, it's more important that he likes it and that he knows how to attack."
He also added: "We said: 'He likes to attack, but he fights with the press… Son, then down (on the list)!"
did see Memo Cantu that he was looking for a coach who was offensive, "because in a Concacaf tie, Mexico everyone locks himself in; Even the United States, local… There will be those who say: 'You need someone like 'Cholo' Simeone, or like Almeyda'… Perfect, then go look for him. But when it was our turn, we looked for a coach who knew how to attack and who liked to attack. If not, it becomes more complicated for you, because everyone is waiting for you in the back, because they are afraid of us".
–Wouldn't it be more appropriate to bring someone who is familiar with the profile of the Mexican soccer player?
"Does a Mexican think more than all humans? No. It's a cultural issue, it's a quality issue, it's a training issue. That is, you can talk to someone from here about Mexico and that's fine, but to win, you say? To win games? Not to train, not for anything else?"