Health
The Madrid doctor Luisa López Díaz-Ufano, chosen as the best Family Doctor in Spain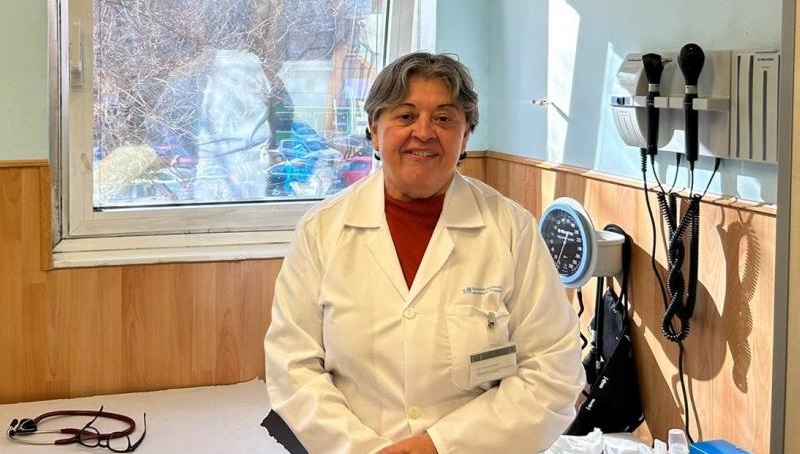 María Luisa López Díaz-Ufano, family doctor at the Reyes Católicos Health Center, San Sebastián de los Reyes, of the Madrid Health Service, has been distinguished with the General and Family Medicine Award from the Royal National Academy of Medicine of Spain in the RANME 2022 contest.
Dr. López Díaz-Ufano is from Madrid and has developed all her professional practice as a family doctor in the Community of Madrid, in Alcalá de Henares and in facilities in the northern highlands of the region, among other points. In addition, since 2015 she has been a Family and Community Medicine tutor and has an extensive curriculum both in training, research, as well as her participation in different scientific societies. She considers herself a vocational practitioner and has received the Award "with much honor since she has been unanimously from the Academy."
"For me it is a recognition of my long professional career, full of effort and dedication," he adds. Family doctor Mª Luisa López Díaz-Ufano from the Reyes Católicos Health Center in the Madrid region graduated from the Autonomous University of Madrid and has a PhD from the Complutense University. In addition, she has completed five master's degrees in various medical disciplines, such as palliative care, Telemedicine or Nutrition.
He belongs to and collaborates with different scientific societies, including the Spanish Society of Primary Care Physicians (SEMERGEN), the Spanish Society of Geriatrics and Gerontology, the European Respiratory Society and the Spanish Society of Community Nutrition. She is a member and founder of the Madrid Vascular Risk Association (AMAREVA) and a professor at the European University of Madrid.
At the Reyes Católicos Health Center, she works, in addition to being a family doctor, as a tutor for Internal Resident Physicians (MIR) and is a member of the Teaching Commission of the Northern Assistance Directorate of the Primary Care Assistance Management. "The importance in these fields as a teacher and tutor is to transmit and learn from my students and residents. According to Socrates "The only true knowledge is knowing that you know nothing," says the award-winning doctor.
López Díaz-Ufano's candidacy to obtain the Award in the Family Medicine category was endorsed by SEMERGEN, the Association of Ovarian Cancer Affected Women, the Esperanza Al-Amal Association of Moroccan Women, the European University of Madrid and the Royal Academy of Medicine of the Basque Country.
The RANME 2022 Awards encompass a total of 12 distinctions and come to publicly recognize the work, dedication and trajectory of Spanish medicine professionals, according to the Royal National Academy of Medicine of Spain on its website.