Health
The most promising clinical trials in Medicine for 2023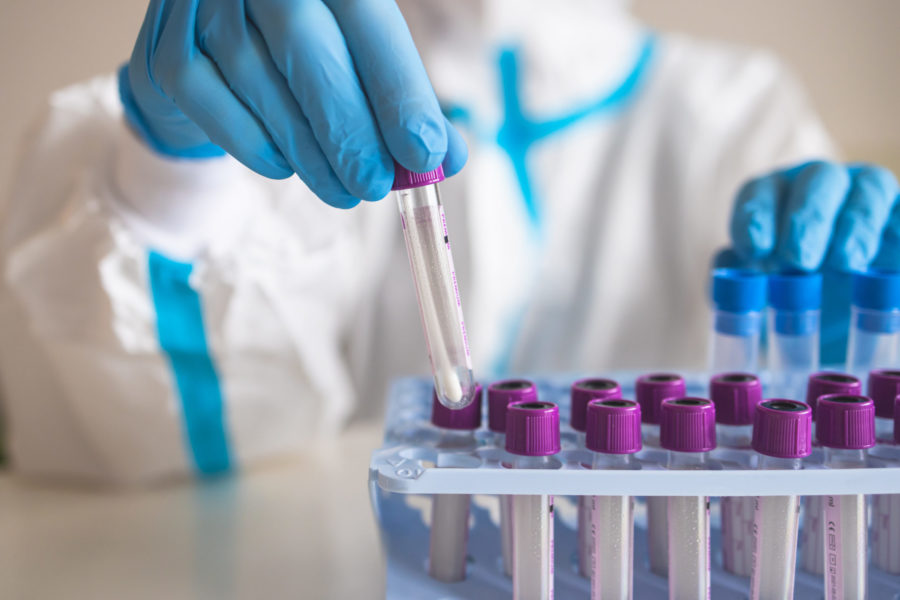 The realization of any new medicine requires years for its development and millions of investments.
The main objective is always to identify that the drugs really work for what they were created for and do not generate serious side effects.
The journal Nature published a list of the 11 most promising clinical trials for 2023.
Within Medicine, knowledge is always constantly updated. Nothing is static because everything is constantly changing. In the same way, to combat the great variety of diseases that exist, it is necessary to create new drugs. It seems something simple but in reality these are projects that require years and even decades to develop and everything is based on the results of clinical trials.
With this in mind, at the turn of the year, the journal Nature published an article with what it considers to be the most promising and important clinical trials in 2023. To prepare the list, various researchers were asked to name one and at In the end, those that were repeated most frequently were gathered.
The start of new drugs
Some are in more advanced stages than others, but all promise to be an alternative against high-impact diseases. There are from new methods for detecting cervical and prostate cancer to new drugs for Parkinson's and Alzheimer's.
Phase 3 study of Exenatide for Parkinson's disease
The promising drug Exenatide was originally created to treat diabetes but after further analysis it was identified as having a high chance of slowing the progression of Parkinson's.
Phase 3 "Mirasol" clinical trial with Mirvetuximab and Soravtansine for ovarian cancer
The monoclonal antibody against the folate receptor alpha (FRα) together with Soravtansine already received FDA approval in November 2022. Now we have to wait for the results of phase 3 to see if it offers good results in patients with breast cancer. ovary.
Phase 1/2 "bASKet" study for muscular dystrophy
For the first time, a human study was carried out with the drug GenPHSats. It is an autologous product that uses human stem (muscle) cells, obtained from the patient and genetically edited in vitro (with CRISPR-Cas9 and other techniques) before transplantation.
The goal is that by administering "corrected" stem cells, muscle can be rebuilt in muscular dystrophies.
"Compass" study for cervical cancer screening in women vaccinated against HPV
This study will compare HPV testing with Pap smears for cervical cancer screening in populations with high HPV vaccination rates.
Study to evaluate the effect of the Mediterranean diet on weight loss
In Spain, a health habits intervention program based on the Mediterranean diet is carried out as a long-term alternative to achieve weight loss in obese adults.
Clinical trial to evaluate the efficacy and safety of Fexinidazole in sleeping sickness
This study will evaluate oral treatment with Fexinidazole to treat the variety of sleeping sickness caused by Trypanosoma brucei rhodesiense in comparison with melarsoprol and suramin.
Phase 1 study to evaluate the effect of Digoxin on circulating tumor cell clusters (CTCs) in women with metastatic breast cancer
This study will evaluate in nine participants the effect of a daily maintenance dose of Digoxin (for three weeks), adjusted for renal function, to dissociate cells and dissolve tumor cell clusters in women with metastatic breast cancer.
This is a very ambitious goal because it represents a new treatment modality. If it really achieves the dissolution of the clusters, then the metastatic capacity of the tumors decreases.
Phase 3 clinical trial of Lecanemab for Alzheimer's disease
Throughout 2023, more results from clinical trials on the use of this monoclonal antibody are expected. So far the phase 3 study published in the NEJM reported a significant decrease in clinical progression.
The data that will be obtained in 2023 will be important to know the magnitude and duration of the effects and the ideal dosage.
Phase 3 clinical trial to evaluate the VACCINE mRNA-1273 vaccine against COVID-19 in adults living with HIV
This study, which includes 14,500 participants in 50 clinics in eight countries, evaluates the relative efficacy (relative vaccine efficacy) of Moderna's vaccine in people living with HIV and with other comorbidities that increase the risk for severe COVID-19.
Phase 1/2/3 trial to evaluate the efficacy of modified Stem cells (CRISPR–Cas9) for sickle cell anemia
In 2023, the results of the phase 1/2/3 open-label, single-dose multicenter study for patients with sickle cell anemia will finally be available.
This study evaluates the efficacy and safety of using an infusion of CRISPR–Cas9-modified (autologous) human CD34+ stem cells. The outcome of interest is that patients do not have vaso-occlusive crises for at least 12 months.
Population-based clinical trial to detect clinically relevant and aggressive prostate cancer
The aim is to reduce overdiagnosis with screening, while maintaining the reduction in mortality from prostate cancer as much as possible.
Also read:
5 relevant points about clinical trials in Mexico
Diseases for which Sanofi will conduct clinical trials in Mexico
First combined vaccine against Covid-19 and influenza begins clinical trials