Health
The rare disease plan will rely on precision medicine to respond to 140,000 people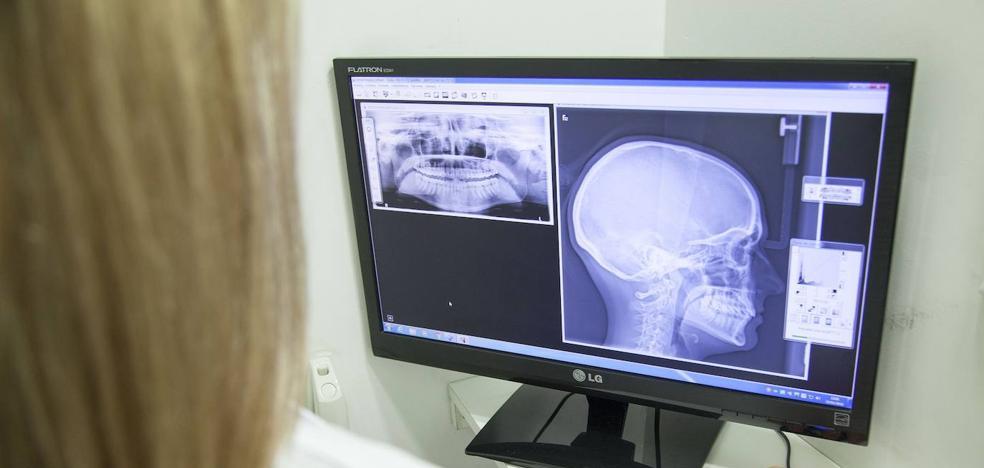 84.5% of the actions will be implemented in the first three years of the strategy that will see the light of day this year with the horizon set at 2027
The approval of the Comprehensive Plan for Rare Diseases of Castilla y León has already begun its countdown to address the urgent challenges of a group that in the Community could reach 140,000 people. The objective of this strategy, which will be approved this year and whose horizon is set at 2027, is to implement a coordinated model of comprehensive care that guarantees access in a timely manner, under equitable conditions, to all those affected in order to reduce morbidity and mortality. and provide coverage for specific needs to improve their quality of life. In the first three years, the plan sets the momentum of 84.7 percent of the shares, according to the strategic draft to which Ical has had access.
The document proposes an approach from the perspective of personalized precision medicine, for which it proposes a health structure in a network with units, care nodes and multidisciplinary reference teams, which allows ordering the care circuits. This will guarantee multidisciplinary and continuous care, with coordination between the health field and other sectors to favor access to socio-health, educational and labor resources, as well as their suitability.
rare diseases

The plan is the result of an alliance between the Board, the Biomedical Research Institute of Salamanca (IBSAL), and the Spanish Federation for Rare Diseases (Feder), which has had the participation of the Ministries of Health, Family and Equal Opportunities, Education, and Industrial, Trade and Employment.
All these agents have come together to respond to low-prevalence pathologies that affect one person per 2,000, or a very low one, one per 50,000, which in many cases are chronic, progressive, degenerative and disabling, and require the application of a treatment throughout the life of the affected people. It is estimated that two out of three rare diseases appear before two years of age; they cause motor, sensory or intellectual deficit, in one out of two, and cause 35 percent of the deaths of children under one year of age; ten percent of those from one to five years, and 12 percent of those from five to 15 years.
In addition to this, they are generally complex diseases, with a high impact on the conditions and quality of life of the people who suffer from them and their families, and difficult to diagnose. Not surprisingly, almost half of those diagnosed had to travel outside their province; Of these, up to 40 percent did so on five or more occasions in search of diagnosis or treatment, and up to 17 percent could not travel, even though they needed it.
Cut times and refine treatments

With this strategy, Sacyl wants to cut diagnostic times, which are currently an average of five years, and 20 percent of patients have to wait up to ten or more, which implies support and treatment, with a 40 percent of the cases without them, and in 27 percent with inadequate treatment. Moreover, in 27 percent of cases it is known that the disease has worsened, according to the documentation consulted by Ical.
From this starting point, the plan includes seven axes to address with guarantees the needs of those who suffer from a rare disease in Castilla y León. The first is to develop information systems and strengthen the regional registry, called RERCyL, to advance in its detection and identification.
Secondly, it promotes prevention activities and reduces times to favor early diagnosis, through a testing protocol and access to genetic counselling. In addition, the comprehensive approach is established with a personalized precision medicine approach. It marks the creation of network structures; a care model in Pediatrics and adults; and care from a human perspective and centered on people and their families, which reduces displacement and guarantees continuity of care, taking into account the demographic and geographical particularities of the autonomy.
The strategy

The strategy wants to facilitate access to specific treatments and orphan drugs; promote research in a planned manner and facilitate network collaboration in the Community to identify common strategies that benefit patients, as well as with other national and international research structures and groups.
Finally, it marks the strengthening of socio-sanitary, educational and labor care, as well as improving knowledge, through the dissemination of updated information and the development of continuous training actions for professionals, those affected, their families and other organizations involved.
The Comprehensive Plan for Rare Diseases of Castilla y León has had the participation of more than 60 professionals from different sectors and specialties, representatives of eight scientific societies and 24 patient associations.