Health
The Royal Academy of Medicine inaugurates the academic year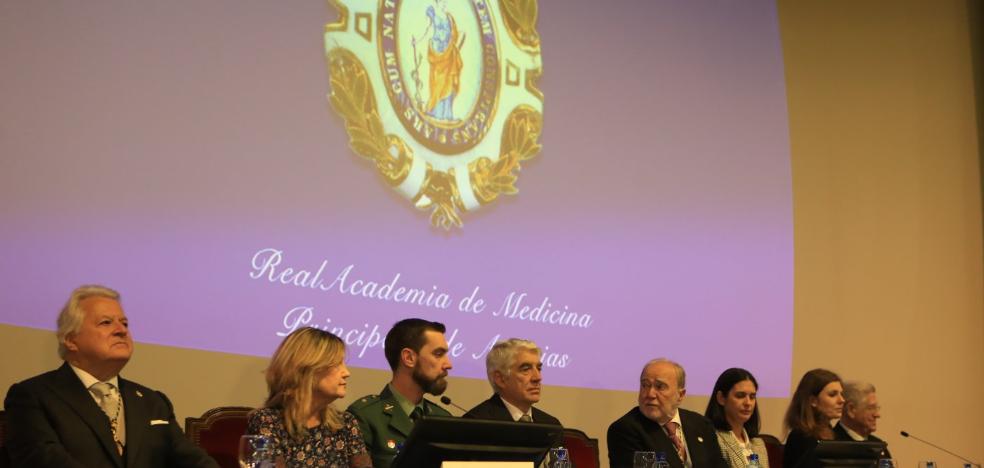 Francisco Javier Ferrer, former head of Gynecology at HUCA, gave a lecture on Agnodice, the first female doctor in history
Like every first Thursday in January, the Royal Academy of Medicine of Asturias inaugurated the academic year yesterday, with which the opportunity to appoint new members and to carry out new "debates and activities" opens, as the president of the College assured. Asturias Medical Officer, Julio Bobes.
The former head of the HUCA Obstetrics and Gynecology area and former professor at the University of Oviedo, Francisco Javier Ferrer, was chosen this year to open the new course. To do this, and paying homage to her profession as a gynecologist, obstetrician and researcher, she gave her lecture on Agnodice, "the first woman who dedicated herself to gynecology without intending to" and who caused a revolt of women in ancient Greece, after being convicted of practicing medicine, something that was prohibited by Athenian doctors.
"Agnodice, a medical woman in front of the Areopagus", is the phrase with which Ferrer put the attendees in context, telling that "the first clue" to the existence of this woman is found in one of the medallions on the façade of the Faculty of Medicine from the Paris V Descartes University, located on Rue Saints Pères.
Agnodice, according to the former professor, "began to practice medicine always disguised as a man and was very successful among women." However, the other doctors, seeing that her activity diminished, accused her of seducing her patients, condemning her to reveal herself before the court and, therefore, to her death.
"What was unexpected was that a furious rebellion was provoked by the most notable women of the city, who demanded their release," and that women could begin to practice medicine just like men. Francisco Javier Ferrer concluded his dissertation stating that "Agnodice is the example for our current women doctors that effort and dedication lead to the highest peaks of the profession."
For his part, Julio Bobes, who was in charge of closing the event, did not overlook, in the face of this story, that "currently 80% of gynecologists are women" and made it clear that "the academy is also attentive" to all the changes that society experiences on a daily basis, using the RAE's acceptance of the word 'medical' as an example.
The president of the College of Physicians did not hesitate to point out, before the event, that having the figure of Francisco Javier Ferrer "means having a first-rate professor and researcher. A very first figure of those that the University needs ». In this regard, Bobes also assured that the speaker "has given a magnificent image of the University of Oviedo" and that, despite being already retired, his work as a researcher will never diminish, something that was demonstrated in the presentation, where all the information "had to collect it himself, sweating his shirt off." Finally, he assured that he "is one of the leaders we have in the Royal Academy that we can boast of."