Entertainment
The time that Jennifer López spends sleeping every day we would like it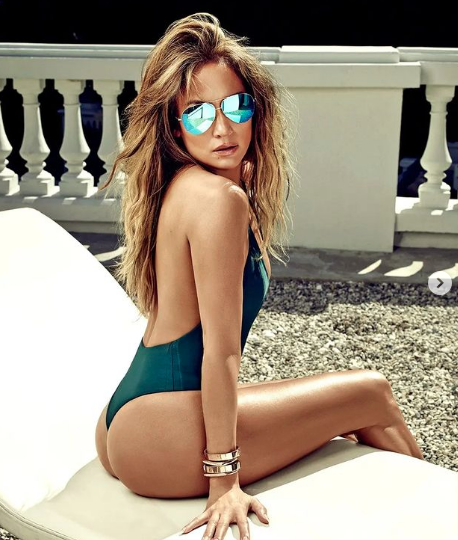 At 53, Jennifer Lopez is still one of the most attractive women in the entertainment industry. Ben Affleck's wife has confessed on countless occasions that she has never resorted to Botox or undergone any invasive procedure to improve the appearance of her face, since her facial care routine is based on the application of sunscreen, organic products and an excellent night's rest. In fact, The singer of 'Love Don't Cost a Thing' sleeps more hours a day than most people, since it has been part of her beauty routine for more than 20 years.
In your newsletter, On The JLo, 'the Bronx Diva' revealed that she sleeps at least eight hours a day, but can spend "ten hours in bed if I'm lucky". And although for many people this may be somewhat excessive, the truth is that JLo learned, in a very bad way, the importance of a good daily rest to stay healthy and in excellent physical shape, so she does not pay attention to criticism. from some haters who have referred to her as a "lazy" or "lazy" person.
Jennifer Lopez almost "went crazy" for not getting enough sleep
In a post in his newsletter, Jennifer López recalled a dramatic episode that changed her life completely, as the lack of sleep caused her a panic attack. "There was a time in my life when I used to sleep three to five hours a night (…) I was over 20 years old and I thought I was invincible," he began by recounting. "I was sitting in a trailer with all the work and stress that goes with it and coupled with the lack of sleep to mentally recover, it took a toll on me. I went from feeling totally normal to thinking about what I needed to do that day and all of a sudden I felt I couldn't move," he confessed. "I couldn't see clearly, and then the physical symptoms I had started to scare me and the fear got worse. Now I know it was a classic exhaustion panic attack, but at the time I hadn't even heard the term," she said with great concern.
After having suffered this panic attack, the singer went to the doctor and asked the specialist if she was "going crazy", since she did not understand why this had happened to her. "I realized how serious the consequences of ignoring what my body and mind needed to be healthy could be, and that's where my journey to wellness began," she said. Over the years, the artist turned the habit of sleeping into a beauty treatment and an infallible weapon to combat the effects of aging on her skin. "I think of the dream as a little time machine. You go to bed and you go into a space where you hold yourself and then you come out a new person and younger than you were before. Sometimes I wake up and go, 'Wow! I just lost 10 years of my face," JLo explained.