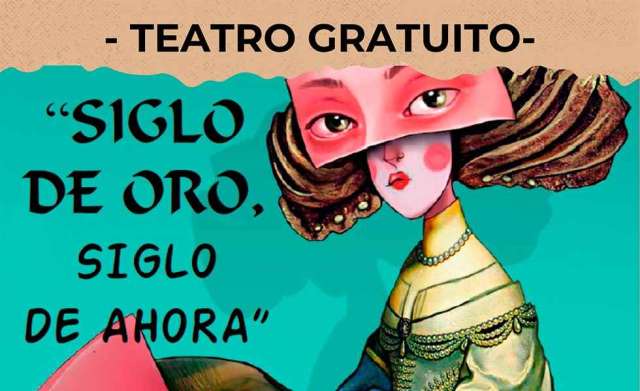 The NGO Tierra Sin Males presents the play "Siglo de Oro, Siglo de Ahora", on Friday, February 3 at 7:30 p.m. at the Camaretas Civic Center, with the collaboration of the Golmayo CAMARETAS City Council and on Saturday, February 4, at 7:30 p.m. in the Almajano Assembly Hall, also with the collaboration of the City Council.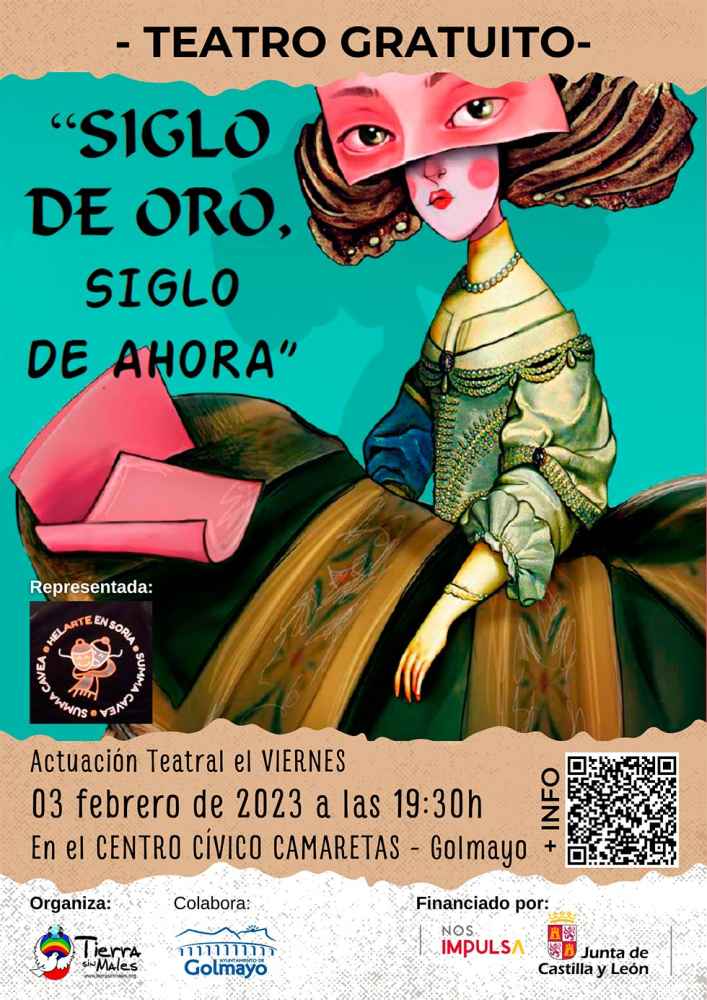 In addition, several more dates are being specified in some other town in the province. It will be represented by the theater company Summa Cavea from the province of Soria.
This version of the work "Golden Age, Age of Now", has been generously donated by Ron Lalá Teatro. It is a review of classical Spanish theater full of humor and critical references to the present, showing their innumerable similarities.
In this round trip from the Golden Age to the present, a dialogue opens between the classical and the contemporary with all the freedom of humour, the emotion of live music and the beauty of verse.
The texts and music are intertwined with fragments, references, characters and verses from the tradition of classical Spanish and universal theater.
Siglo de Oro, siglo de ahora is a tribute, a game, a challenge, a critique of the prevailing corruption then and now… and a cocktail of laughter for all kinds of viewers.
You will be able to enjoy an entertaining and culturally enriching afternoon thanks to the presence of characters such as Lady Gaga, Franco and Ronaldo, as well as our literary classics.
The representation It is financed by the Junta de Castilla y León, and attendance is free until full capacity is reached.
We recommend you take a look at the promotional video we have included, it is the original version, but it is a good approximation of what will be represented. https://www.youtube.com/watch?v=8z-t2ISmb4A