Entertainment
They inaugurate a glamping in a country hotel in Luján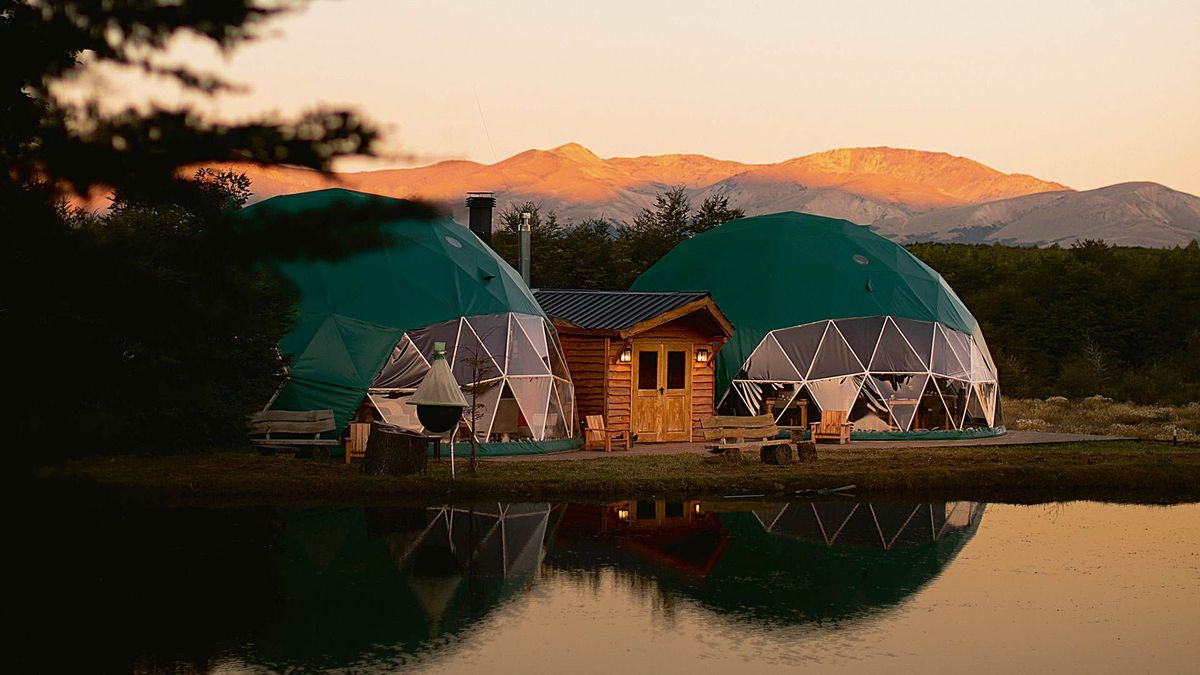 Contemplating a 2022 that began with a record summer season of reactivation and with a successful scale during the year thanks to occupancy and activation during long weekends, aadesa hotel management reached a positive year-end with presence in the main destinations of Patagonia and a promising look for summer 2023.
The company, which manages 15 hotels between Argentina and Uruguay with a valuation of US$225 million, achieved an estimated turnover of $15 million and an average annual occupancy of more than 65% in all destinationsrepresenting more than 350,000 guests staying at their hotels in Patagonia and Buenos Aires.
"The most challenging thing for us was to recover profitability and billing; Returning to pre-pandemic values ​​was difficult for us, but we can say that it exceeded our expectations", he pointed Arturo NavarroCEO of aadesa.
"This was the result of the proposed actions that managed to adapt to the new reality, capturing the interest of tourists eager to travel again. Among them were the launches of ASAU Parrilla at Wyndham Luján, the Knapp Refuge in Cerro Catedral, the opening of the Wine Room at La Cascada Casa Patagonica By Don and the spring gastronomic tour, led by the renowned French chef Jerome Mathe". added.
The company expects a 2023 of sustained growth, facing new projects and challenges in the market. As they anticipated Ambitwill start the year with the launch of Newfoundland Glamping at the Wyndham Garden Luján, a complex of 10 tents with country hotel service to combine nature, luxury and the comfort of a hotel, but sleeping under the stars; an ideal option for city breaks. Rates and available dates will be announced soon. It is expected to open its doors at the end of March, especially for Easter.
What is glamping?
The term was first used at the end of the 19th century and refers to a fusion of the words glamor and camping. Tourism experts say that this definition was used by British explorers who opened the doors of tourism to the African continent, although historians indicate that the origins of glamping are linked to the trips of kings centuries ago, when members of royalty visited regions far away under his rule, to conquer new lands or lead his armies of war. Glamping referred directly to the king's tent.
Glamping consists of enjoying nature and the freedom that camping provides, without giving up the comforts and attractions of the most sophisticated accommodation.
This novel form of tourism is also known as camping with amenities, boutique camping, luxury camping, comfy camping and even posh camping and it has already become fashionable on six continents, including Antarctica.
Glamping offers tourism with a low environmental impact, with an ecological perspective and close care for nature. But at the same time they are green spaces to enjoy with family, partner or friends, with various outdoor activities. They are also opportunities to hold events, without giving up convenience and comfort.
Nature tourism is booming in the world, even for international movie and music stars. Scarlett Johansson, Ryan Reynolds, Matthew McConaughey, Madonna and even Justin Bieber They have already chosen it to spend vacations, relax and rest.
The other aadesa projects for 2023
Another project is the incorporation of properties for management through rental and development of hotels in the NOA, Chile and Uruguay. But without a doubt, the most relevant challenge for this year takes place in Miami, where the development of a project with the brand began. Dot Boutiquewhich will require an investment of $40 million for the construction and management of a hotel in South Beach with a construction area of ​​10,000 m2, 90 rooms, a restaurant, meeting rooms and an outdoor pool. "Undoubtedly, this own development represents not only a great commitment but also the key to the expansion of aadesa in the region with new large-scale hotel ventures"commented Ximena Aretino, general manager of aadesa.
In addition to the release of rent upthe business unit that proposes the comprehensive management of temporary rentals for investors and developers, the company is developing the real estate project Thessalyin General Rodriguez, associated with Polo and El Salto, with more than 86 lots between 900 and 2,200 m2, a boutique hotel, coworking spaces and housing planned to open a first stage in 2023.
Finally, aadesa HM plans to open new offices in Spain and the United States for consulting and outsourcing services, which will allow progress in the expansion process that the company has been undergoing since 2019. "2023 will be a key year for us where we will apply all the potential and experience of almost two decades of aadesa in the hotel business"Aretino concluded.