Technology
This is the best productivity app I've tried on Android
My Brain combines a notepad, a task manager, a calendar, a diary and a bookmark folder in a single app.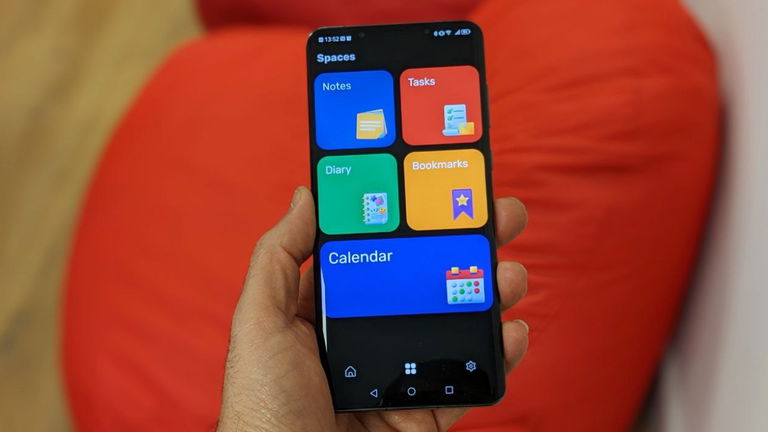 Currently you can find a wide variety of productivity applications for Android, both in the Google Play Store and in alternative stores such as F-Droid, which allow you to take notes, create events on a calendar or keep track of your daily tasks.
But so far I had not found a tool that combines all these functions and, for that reason, today I am going to talk about My Brain, a productivity application that has everything you need so that you can organize both personal and work life in a fast and functional way.
My Brain is the app you need to improve your productivity
My Brain is an all-in-one open source application that integrates a notepad, a task manager, a diary, a bookmark folder and a calendar.
This complete productivity app is very easy to use, since as soon as you open it you will see five colorful and large cards with each of the functions of this tool:
Notes (Notes)
Tasks (Chores)
Diary (Diary)
Bookmarks (Markers)
Calendar (Calendar)
With My Brain you can take notes in Markdown format with headings, lists or links embedded in the text simply by clicking on the card notes and tapping on the button with the "+" sign that is located in the lower right corner of the app. Also, if you click on the tab Folders and click on this button you can create folders or directories to organize your notes by theme and thus separate personal notes from work notes, for example.
Also, with this app you can also create all types of tasks with title, description, priority level and due date and set reminders for them so you don't forget to do anything important.
My Brain also gives you the option to have your own diary, recording your thoughts and mood every day and being able to visualize a summary of your moods for weeks or months in the form of graphics.
But that's not all, because this magnificent app also has a bookmarks folder where you can save any web link. You can add bookmarks manually by tapping on the button with the "+" sign that appears at the bottom right of the app or add them using the Android Share menu from any other app.
Finally, My Brain also has a practical calendar in which you can view all the events and appointments you have pending both in the app itself and in a widget that you can place on the home screen of your mobile. In this regard, you should know that this super productivity application has a dashboard, which you can access by clicking on the house icon that is located in the lower left part, in which show you both the calendar events and the tasks of the current week.
my brain is a completely free application, without ads or in-app purchasesbut you will not be able to install it from the Play Store, since is only available for download on F-Droid. If you want to try it you can download it directly from the link to F-Droid that we leave you below.
Download on F-Droid | My Brain