Entertainment
This is the explanation for the alleged plagiarism of Shakira's song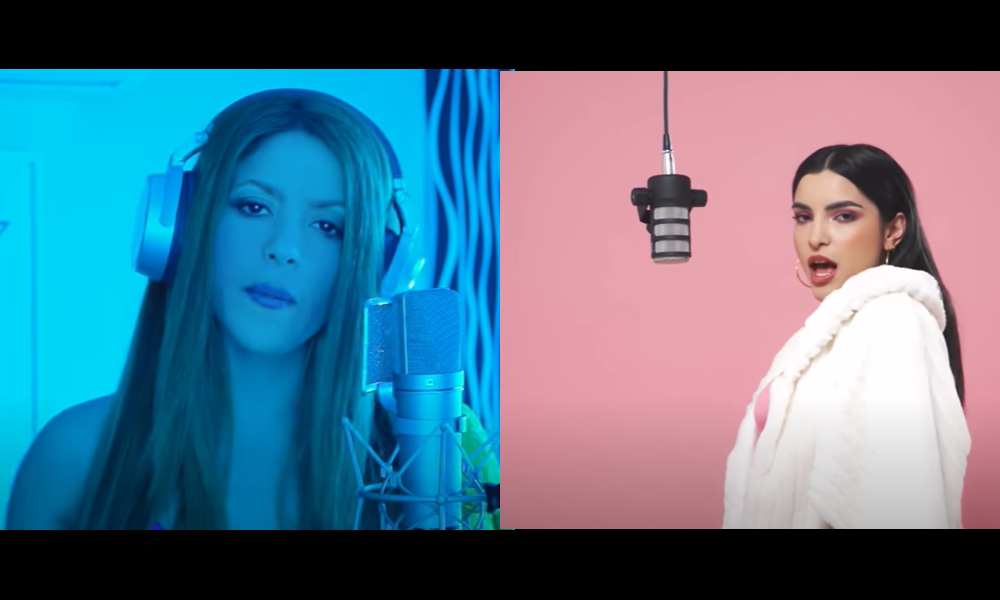 Shakira's 'Music Session 53' in collaboration with Bizarrap has generated all kinds of reactions in the world of entertainment.
She has been trending on social networks for 24 hours and countless memes have been created thanks to the lyrics of the song, which is a clear rant towards her ex-husband Gerard Piqué.
But it also generated a controversy that has given talk among music connoisseurs. Well, apparently, the artist from Barranquilla "plagiarized" the single by the Venezuelan artist Briella "Solo tú".
Briella, whose real name is María Gabriela Otaiza, through her social networks, stated that she was in shock after listening to Shakira in collaboration with BZRP, since she finds it very similar to both songs.
And as expected, the publication of the Venezuelan singer went viral and the comparisons between the two songs generated good and bad comments.
Interested (Passenger assaults Avianca employee)
Now, a user on Twitter (@giohart), citing Briella's trill, wanted to explain to all Internet users how the famous "beat" or rhythm in pop music works.
"Let's see. We are going to explain how most of the scales of pop music work," he wrote on his account.
The tweeter cited four examples of songs with the similar rhythm in both songs. First of all he did it with the song 'Safe and Sound' by Taylor Switf and The Civil Wars. He continued with Selena Gomez's 'Me & The Rhythm'. In third place he quoted Natalia Jiménez and her single 'I believe in me' and ended with 'Heart Attack' by Demi Lovato.
In the aforementioned songs, the scale that the user of the networks accurately exposes shows a certain similarity. In addition, other Internet users cite other examples such as "You missed the "Uhhhh" by Brunos Mars in the song "Count on Me" at minute 1:00, very similar to that of Natalia Jiménez in "I believe in Mi".
What is certain is that 'Music Session 53' already has 54 million views in 24 hours of being released on YouTube, breaking the record for the most successful debut of a Latin song in history on that platform.
In other news