Entertainment
Trailer and release date of all Netflix movies for 2023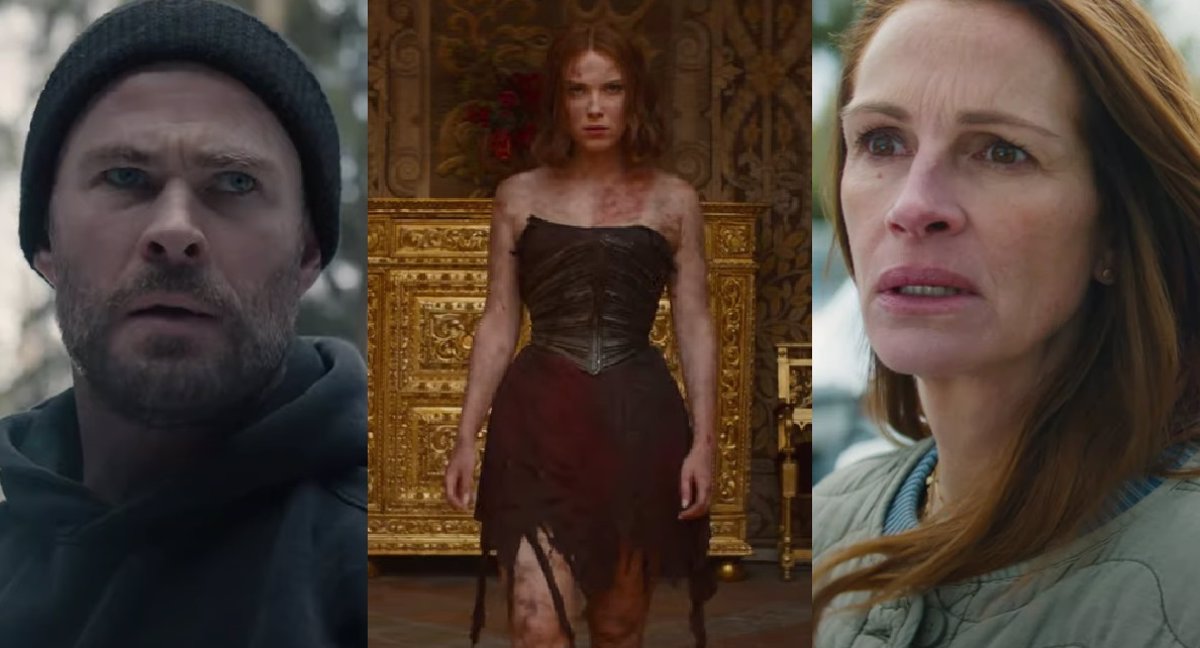 MADRID, 18 Jan. (CulturaOcio) –
Netflix has advanced the list of more than 60 films that the platform will release throughout the year. A large handful of titles that cover all film genres and that will feature internationally renowned filmmakers such as David Fincher, Juan Antonio Bayona, Wes Anderson either zack snyder and stars like Julia Roberts, Jennifer Aniston, Idris Elba, Emily Blunt, Jennifer Lopez, Chris Hemsworth either Nicole Kidman.
In the action film section, it stands out 'Tyler Rake 2', sequel to the film starring Chris Hemsworth that will arrive on June 16. Jennifer López, Gael García Bernal and Joseph Fiennes will share the cast in 'The Mother', directed by Niki Caro that will be released on May 12. Kevin Hart and Úrsula Corberó will share the screen in the action comedy 'Lift' (August 25) and Dev Patel will make his directorial debut in 'Monkey Man'written and starring himself.
Romantic movies are some of the most popular in the platform's catalog and in 2023 it will be no less. Jonah Hill and Eddie Murphy to star in romantic comedy 'People like you' that will arrive on January 27 and Adam Sandler and Jennifer Aniston will be a couple again in 'Criminals in sight', sequel to 'Criminals at Sea' that will be released on Netflix on March 31. There will also be love stories dedicated to young audiences such as 'The statistical probability of love at first sight'starring millennial stars Haley Lu Richardson and Ben Hardy.
For lovers of crime and, above all, of Idris Elba, the sequel to the British police series 'Luther', nicknamed 'Night Falls', will arrive on Netflix on March 10. In addition, in the thrillers section, Benicio del Toro will star in 'reptile' and David Yates, responsible for the Harry Potter saga, will direct Emily Blunt, Chris Evans and Andy García in 'Pain Hustlers'which is scheduled to premiere on October 27.
Some of the most anticipated movies of the year are science fiction and fantasy titles. Zack Snyder will direct his first film for Netflix after leaving the DC Universe, 'Rebel Moon' which will be released on December 22. Additionally, Sam Esmail, creator of 'Mr. Robot', will be at the forefront of dystopia 'Leave the World Behind' (December 8), with Julia Roberts, Ethan Hawke and Mahershala Ali. Millie Bobby Brown will star in Damsela dragon and fantasy film directed by the Spanish Juan Carlos Fresnadillo that will be available on October 13.
For the little ones, the sequel to the unforgettable animated film 'Chicken Run'titled 'Dawn of the Nugget'will also arrive on Netflix this 2023. Other announced animated films are 'Nimona', 'The magician's elephant' Y 'The Monkey King'. Additionally, David Harbour, Jennifer Coolidge and Anthony Mackie will star in 'A ghost is loose in the house'a children's horror comedy that will be released on February 24.
RETURN OF GREAT DIRECTORS
If there is something that stands out in the Netflix film catalog in 2023, it is the premiere of films by great directors, who return to launch their new projects on the platform. Among them, the most anticipated return is that of the acclaimed filmmaker David Fincherresponsible for titles such as 'The social network', 'Seven' or 'The fight club', who will direct Michael Fassbender in the thriller 'The murderer' which will be released on November 10.
Other great directors who will release movies on Netflix this year are Wes Anderson, with a new yet untitled adaptation by Roald Dahl starring Benedict Cumberbatch, Ralph Fiennes, Ben Kingsley and Dev Patel, and Bradley Cooper, that he will get behind the cameras again in 'Teacher'starring himself alongside Carey Mulligan and Maya Hawke.
A LOT OF SPANISH CINEMA
Netflix's national productions in 2023 are not far behind and will be led by the return of Juan Antonio Bayona, responsible for 'The impossible' or 'A monster comes to see me', who will direct the adventure drama 'The Snow Society'. In addition, the platform is committed to the sequel to the successful 'Through my window', entitled 'Across the sea'with the return of the protagonists Clara Galle and Julio Peña.
Anna Castillo will star in the thriller 'Nowhere' and the renowned horror director, Paco Plaza, returns to one of the characters from his film 'Verónica' in the disturbing 'Sister Death'with Aria Bedmar, Almudena Amor and Maru Valdivielso.
The director of 'Cinco Lobitos', Alauda Ruiz de Azúa, premieres the romantic comedy 'It's you'. Belén Rueda, Gracia Olayo, Toni Acosta and Emilio Gutiérrez Caba star in 'phenomena' and the thriller'I infest'set during the State of Emergency of the Covid-19 pandemic, will arrive on Netflix written and directed by Patxi Amezcua and starring Isak Férriz and Iria del Río.