Entertainment
Trailer for 'The Son', the new Florian Zeller ('The Father')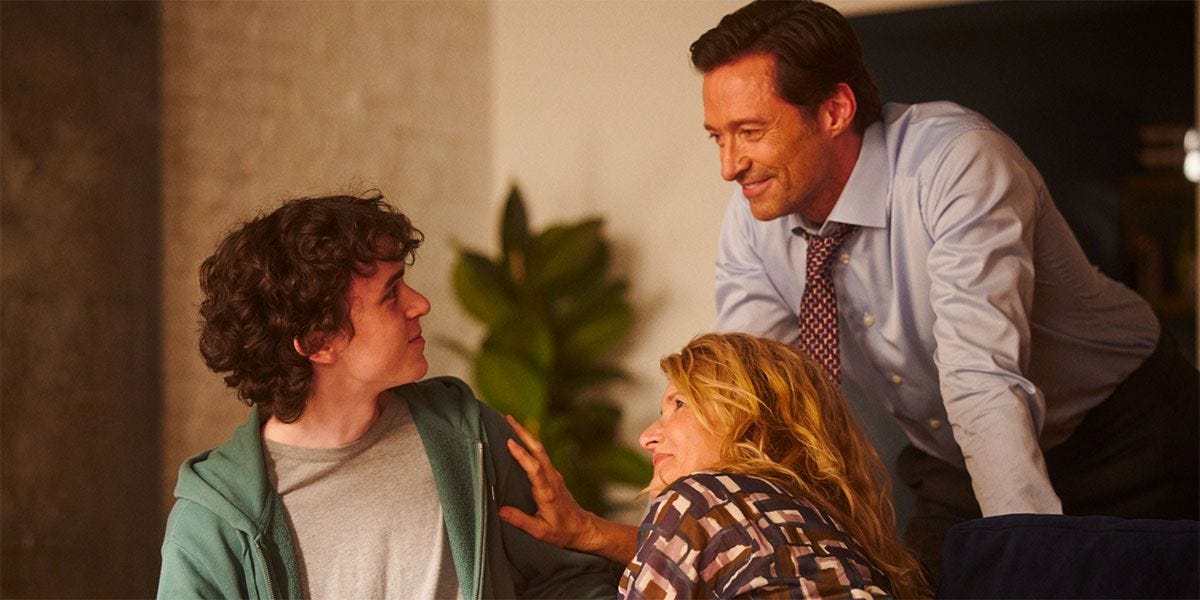 The best movies of 2022, ordered in ranking
7 must-see films from the Venice Film Festival
---
After his critically acclaimed film 'The Father', now comes the trailer for Florian Zeller's next film, 'The Son', starring Hugh Jackman. The trailer was shared on Twitter by Jackman himself.
This first preview shows the actor as Peter, his character, must adapt to the fact that his son Nicholas (Zen McGrath), from whom he is separated, stays with him after his ex-wife Kate has appeared in his life (Laura Dern). Actor Anthony Hopkins is once again teaming up with the film's director (after winning the Best Actor Oscar for 'The Father'), and he also appears in the trailer in conflict with Peter, although the specific reason is unknown (maybe be his father). The clip shows the conflict between Nicholas and Beth, Peter's current partner, who is played by Vanessa Kirby.
There is also room in the preview to see Dern's work, where the regret that her character faces is shown through the performance of the actress from 'Marriage Story'. The trailer does an effective job of showing what will be the main sense of conflict between Peter and his son, Nicholas.. This is especially shown in the scene where Peter says that everything is fine at home, as it contrasts with him yelling in anger. The trailer also tells some possible scenes of flash back which feature happy moments from Nicholas's childhood, which could serve as a stark contrast to the current situation facing the characters.
'The Son' is directed by Zeller and is co-written by him and Christopher Hampton.. Zeller made his theatrical release to critical acclaim with his film 'The Father' plus an Academy Award nomination for Best Picture and a second Academy Award for Hopkins. His new story can be a bet with potential for the next awards season. At the moment it does not have a release date in Spain.
The story is a drama that follows a family struggling to reunite after falling apart, 'The Son' centers on Peter (Jackman), whose hectic life with his baby and new partner Emma (Kirby) changes when his ex-wife Kate (Dern) shows up with their son Nicholas (McGrath), who is now a teenager.. The young man has been absent from school for months and is worried, distant and angry. Peter struggles to care for Nicholas as he wishes his own father would have. As he juggles work, his and Beth's new son, plus the offer of her dream job in Washington, he loses sight of how to keep his son Nicholas in his present.
This second feature film by the director will be screened at the Venice International Film Festival on September 7 in competition.