News
Two Police Officers Stabbed in Times Square – NBC New York (47)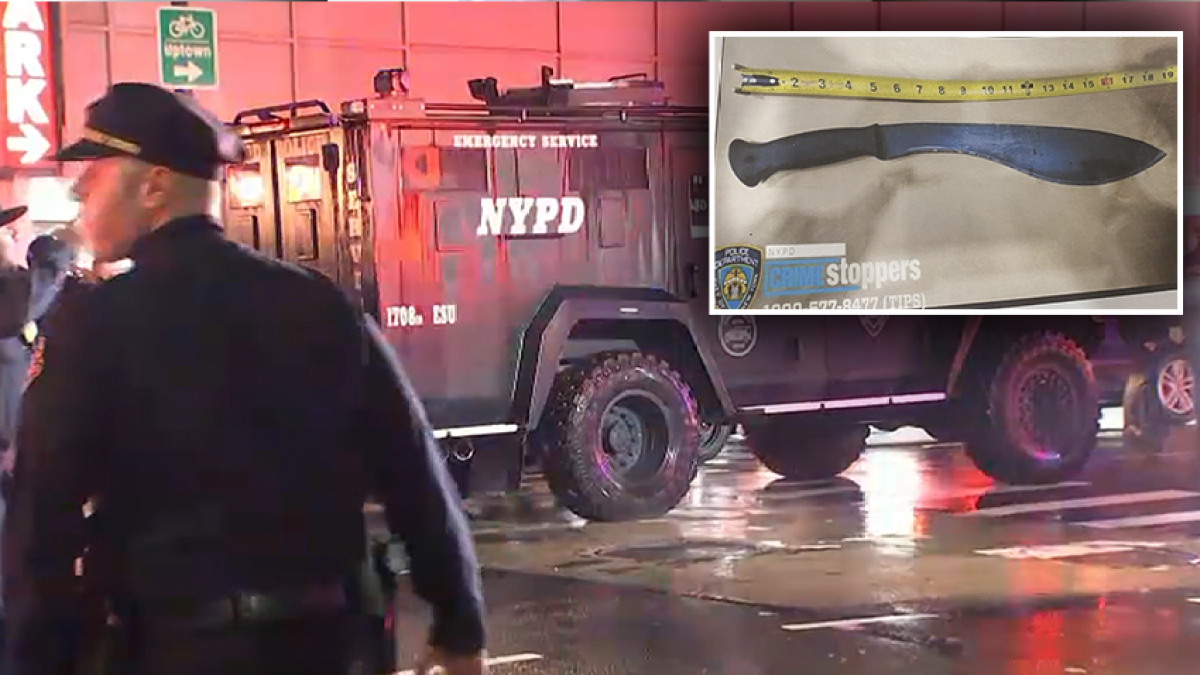 NEW YORK – A youth armed with a machete stabbed two New York police officers Saturday night just outside New Year's celebrations in Times Square, law enforcement sources told NBC New York.
As reported by the New York Police in a statement, the incident occurred around 10 pm on 8th avenue in Manhattan, between 51st and 52nd streets, approximately one block from the perimeter of Times Square prepared for the New Year's celebrations for the famous "fall of the sphere".
The police added that it all started when a 19-year-old boy approached a group of officers on the street and jumped at them with a machete in hand.
During the attack, the suspect injured two police officers in the head. One of the officers then fired at the suspect, hitting him in the shoulder, according to investigators.
Three uniformed officers were taken to the hospital in stable condition, two of them ended up with skull fractures and several scratches on their bodies. The suspect was also taken to the hospital where he is in stable condition.
Although the suspect had no criminal history, police sources noted that he was being monitored by federal agents due to his history on social media.
"We believe this is a single suspect at this time, there is nothing to suggest otherwise," said Mike Driscoll, deputy director in charge of the FBI's New York Field Office. The FBI's Joint Terrorism Task Force is also investigating.
The police have closed off the crime area for investigation. The New Year's celebration in Times Square was not affected.