Health
Union of Muface and the INSS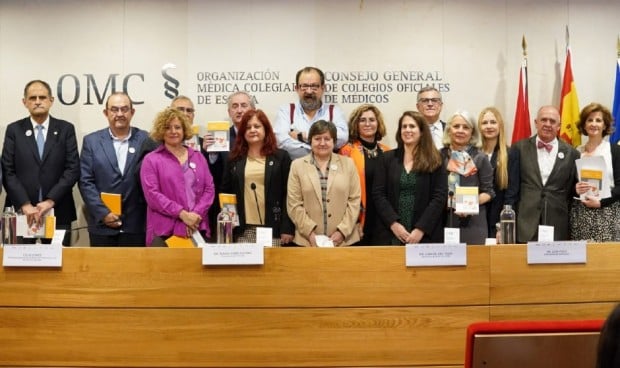 Primary Care Forum.
The Primary Care Forum considers "urgent" the implementation of measures that guarantee healthcare and limit bureaucratic activities. Highlights the case of temporary disabilitya right of the patient whose processing is "inherited from a nineteenth-century model" and must be "adapted to digital administration". In this regard, the medical sector has put on the table a series of improvements that happen, among other matters, through which the users attached to the mutual insurance companies Muface, Mugeju and Isfas carry out this management of incapacity for work "with the same electronic procedure" as those of the general regime of the National Institute of Social Security.
Through a statement, the Forum recalls that officials can choose the health provision through private entities or the Public Health Service. In addition, they have a special regime in each case for the management of incapacity for work outside the common INSS system. "This entails special forms and regulations and supposes an IT management problem, since it is not electronically integrated and supposes downloading and fill out specific forms in PDF", he highlights.
"We request that the management of incapacity for work in patients assigned to mutual societies be carried out with the same electronic procedure than the patients of the general regime of the INSS", he concludes.
Among the battery of demands that the associations that are part of the medical forum have agreed on is also the modification of the Royal Decree on Temporary Disabilityso that the groups are simplified and the deadlines are adapted to the estimated durations based on the processes "eliminating unnecessary confirmation parts in long processes"; as well as increasing up to seven days, "as was done with him covid"the possibility of canceling and registering in the same process.
There is also a claim to "assess" the possibility of self-justification of sick leave in very short processes (up to three days), especially in recurring pathologies such as painful rulesmigraines, arthritis, intestinal diseases and any other that does not require medical assistance.
Deletion of non-clinical data
Among other measures, the Forum advocates that the health departments of all the Autonomous Communities prioritize the software extension and the training of professionals in all care positions of their respective health service; that the routine reports be "definitely discarded and eliminated" from the computer application and that the non-clinical data of the forms.
"In conclusion, Primary Care doctors demand that the health authorities urgently implement the proposed improvements, simplifying the Temporary Disability model, to guarantee the issuance of discharge, confirmation and discharge documents to patients at all assistance points, carried out electronically as a whole, minimizing bureaucracy to facilitate access to economic benefits and the recovery of workers' health, with all the guarantees for companies and for the public insurance system," they point out.
The information published in Redacción Médica contains affirmations, data and statements from official institutions and health professionals. However, if you have any questions related to your health, consult your corresponding health specialist.