Sports
Vlad Jr. believes the 2023 Blue Jays are "more complete"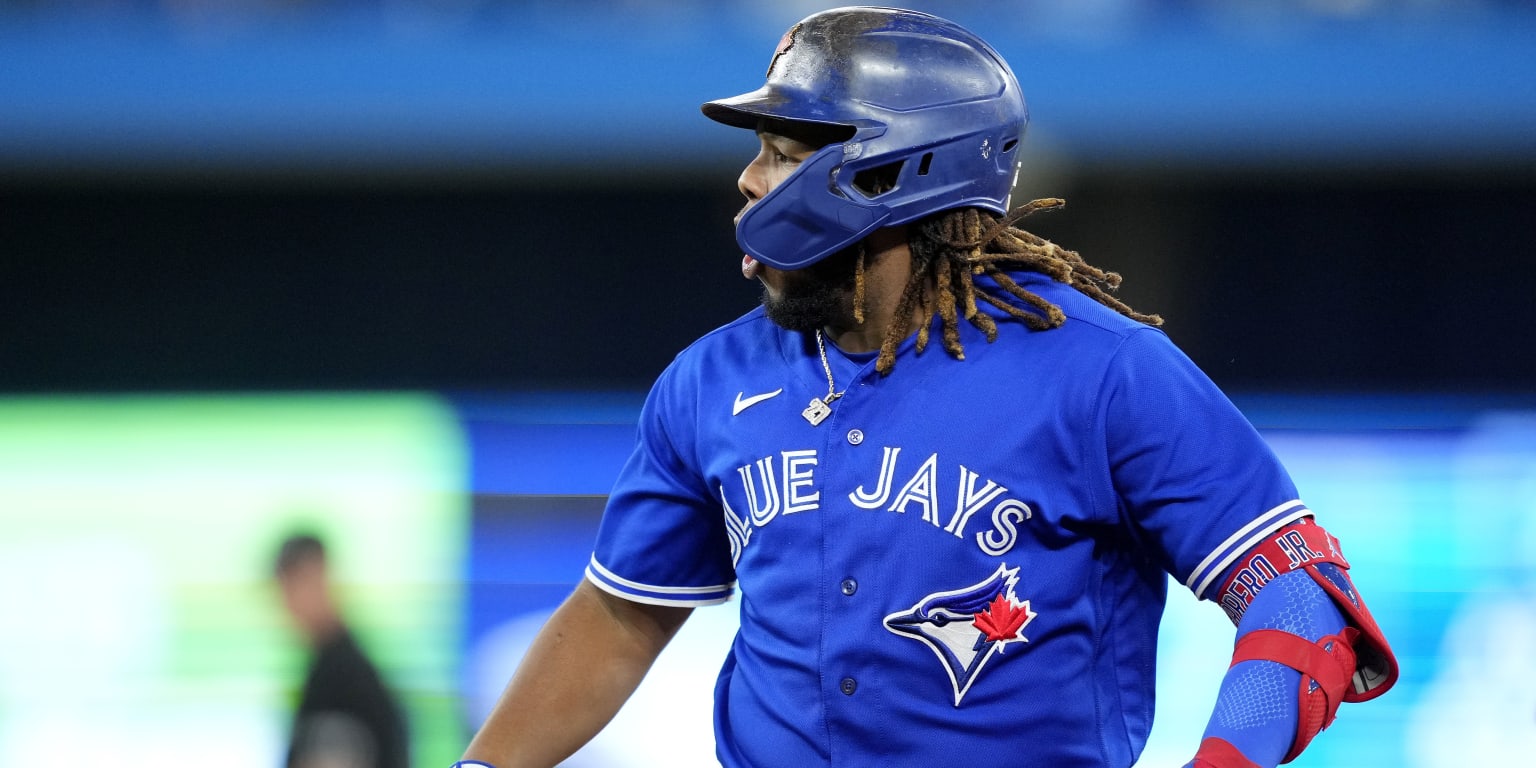 TORONTO — The sudden, heartbreaking and unusual way in which Toronto's 2022 season ended was a reality check. The Blue Jays were a good team, but being good isn't enough.
The same can be said for the face of his franchise, Vladimir Guerrero Jr.
The Dominican hit 32 home runs with an .818 OPS last season, in which he won his first Gold Glove and was named to his second All-Star Game. For most of baseball, it would have been a dream season. But for a prodigious talent who is baseball royalty and nearly won an MVP Award in 2021 at age 22, it was disappointing.
The Blue Jays do as Guerrero does, and when you look at this reshaped roster, there's more than enough talent to make it big. It's hard to say with authority that this Toronto team is better or worse, but they are definitely a different team.
In the midst of the turmoil, the Blue Jays traded Teóscar Hernández and Lourdes Gurriel Jr., who were not only the club's talented corner outfielders but also two of Guerrero's best friends. This is the human element that is part of the formula when good young teams get to this point and are forced to part with some of the pieces of their original core.
"It's part of the business and I have no control over it," Guerrero said. "Of course Teo and Lourdes are great friends of mine and great players, but that's the way it is. On the other hand, I will work with the new guys to try to make them feel good."
Hernández had become a star with the Blue Jays, winning back-to-back Silver Sluggers. Gurriel didn't have the same accolades, but he proved to be very talented when he was healthy. Last summer, manager John Schneider included Gurriel on his list of club leaders, a surprise to many who see only Gurriel's playful side, but not his more low-key conversations inside the dressing room.
"Obviously, Lourdes, like Teo, was one of my best friends on the team," Guerrero said. "We had played together since the minor leagues. She spends her time giving me advice and helping me. He is a great leader and I wish him the best."
Every move the Blue Jays have made affects the dynamics in the clubhouse, including the recent signing of Brandon Belt, who was a beloved figure in San Francisco and won two titles there. This clubhouse is a far cry from the Toronto teams that reached the postseason in 2015 and 2016, where Alek Manoah's enthusiasm would have been a perfect fit, but management says that wasn't the main focus.
"It was definitely not a priority. We're very comfortable with the personality and professionalism of our clubhouse, but we're always looking to improve," said general manager Ross Atkins, "and always trying to get better."
The Blue Jays' decision to use another strategy to try to win a World Series makes sense. Every year, teams loaded with all-star players and future Hall of Famers are cut short. Professional sports, where one club celebrates and 29 others fail, are inherently cruel.
This is a matter of style, something Guerrero acknowledges.
"It will be different. Very different," Guerrero said. "The speed, we are going to be faster, the defense, home runs. It will be a more complete team".
Guerrero will be among the players arriving early for spring camp. Players scheduled to play in the World Baseball Classic will have their first workout on Monday, February 13. Guerrero will represent the Dominican Republic in the tournament and reckons those at-bats will double as at-bats in practice, allowing him to get through the month of March without much interruption.
His weight is also where he wants it, and Guerrero feels stronger and more flexible. We are in that time of year when every player is in the "best shape of his life", but in the same way, we have seen since his debut in 2019 how Guerrero's physical fitness and his stamina can affect the his offensive line.
However, the easiest way for the Blue Jays to go from good to great is for Guerrero to jump right on. Plus, he's already been terrific, a hitter capable of hitting 40-plus home runs and posting a .900 OPS every season.
If that version of Guerrero shows up in 2023, it will mean more than any move the Blue Jays have made this winter.