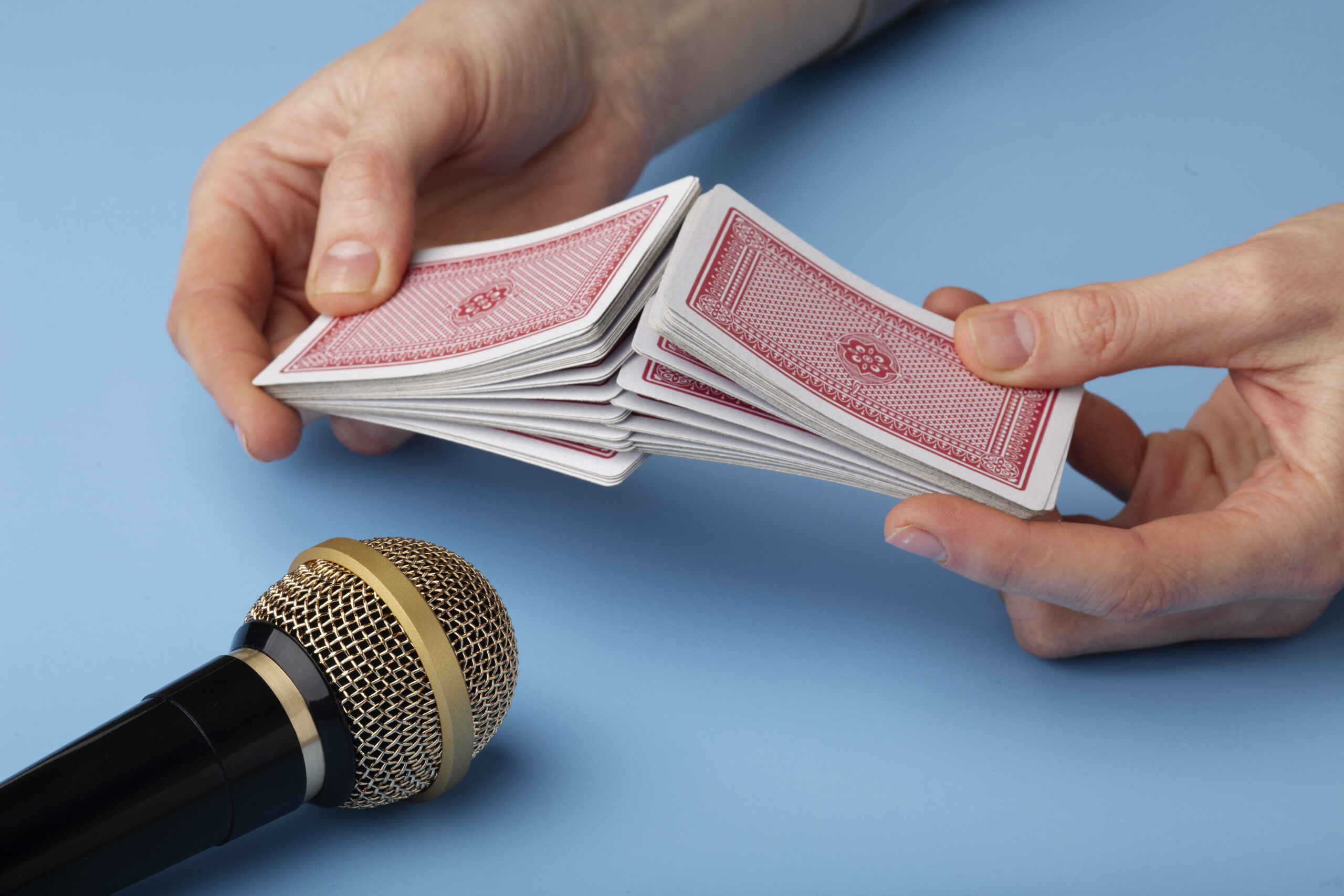 Casinos and their games are a source of inspiration for many expressions of art, be it painting, cinema and, especially, music. When we Google the best gambling songs, the top results can be misleading. Lady Gaga's 'Poker Face' isn't the greatest gambling song ever recorded, and Katy Perry's 'Waking Up in Vegas' isn't even about gambling. That is why we have decided to make a list with the best songs on this subject, so that you can enjoy them when you are in a free slot machine at your favorite online casino.
St John The Gambler by Townes van Zandt
Something smooth to get you started with this playlist. This isn't even Townes van Zandt's best gambling song, but it's a lyrical masterpiece on its own. If you want something livelier, skip to the next track, but come back to St John The Gambler when you're in the mood for something darker.
Easy Money by Billy Joel
Easy Money, coming from the 1983 film of the same name, is a prime example of why Billy Joel's vocal versatility is so highly regarded. At times the song reminds us of James Brown, and the lyrics will be good luck for all types of players, whether they bet on the court, enjoy a private game of poker, or prefer to try their luck at the slot machines. Almost every form of gambling in it is mentioned, and the tune itself is quite attractive.
beatin'; The Odds by Molly Hatchet
It's a shame they don't make rock songs like this anymore. It can be argued that Molly Hatchet was the most underappreciated rock band of the 1980s, and Beatin' the Odds is proof. It's one of the best riffs in southern rock history, and the lyrics are pretty good too.
Casino Boogie by The Rolling Stones
What's the point of a playlist if the Stones aren't on it? Although there are no obvious references to gambling in the lyrics, Mick Jagger and his band were frequently visiting Monte Carlo casinos when recording the album on which he appears, the classic 'Exile On Main St.' The lyrics are generally puzzling, but his experiences with gambling, among other things, must have had an impact.
Atlantic City by Bruce Springsteen
It takes a bit of reading between the lines to understand this as a gambling song, but the implications are there. Of course, Atlantic City is one of the most famous gambling destinations in the world. "There are winners and losers, and I'm south of the line," sings Bruce Sprigsteen. The song is primarily about a downtrodden working-class man who turns to organized crime to make ends meet.
Long Live Las Vegas by Elvis Presley
Never has another song better encapsulated the splendor and glitz of Las Vegas than this Elvis Presley classic. Just by listening to the melody we know that this song is about the city of sin and the possibility of becoming rich with just one lucky break.
Go Down Gamblin' by Blood Sweat and Tears
Could tuba solos be considered rock and roll before the arrival of Blood, Sweat and Tears? I think not! With Go Down Gamblin', they perhaps reached the pinnacle of their remarkable fusion of jazz, '70s rock and blues. This song is about having an all or nothing attitude towards gambling after "growing up on beer and poker and a buck here and there".