About 10% of Spain's population suffers from some form of arthritis
It is estimated that around 10% of Spain's population suffers from some form of arthritisA disease of unknown origin that affects the joints and causes pain and stiffness.
It is estimated that smoking And certain environmental factorsLike the microbiota, there may be triggers for this disease, as well as a certain genetic predisposition. A tendency that cannot be modified but against which a series of actions can be carried out. precautionary measures which makes us understand Quironsalud Hospital of CórdobaHe Head of Rheumatology Service, Manuel Romero,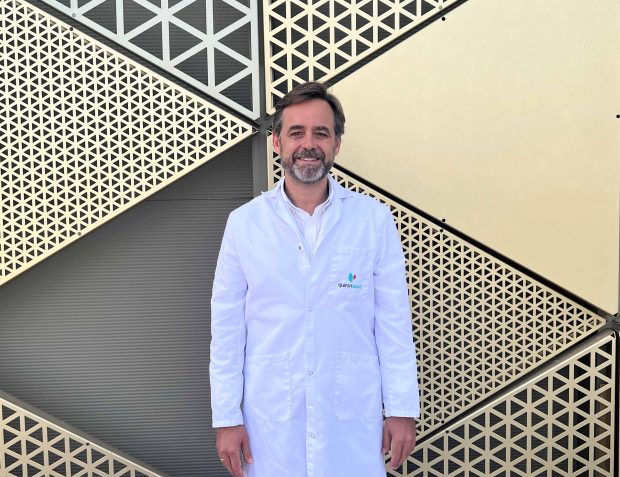 What is arthritis?
as we say, Arthritis is a disease that causes swelling and pain in the joints., If it's detected early, "the chances of controlling it and avoiding potential harm, and even getting rid of the disease, increases," says Dr. Romero. " For this reason, he emphasizes, "it is important to have an accurate and, above all, prompt diagnosis to prevent its progression and joint damage in the future."
Along these lines, experts recommend Eat healthy, follow a Mediterranean diet, maintain good oral hygiene and don't smokeTo avoid both the onset and worsening of symptoms as much as possible.
How many types of arthritis are there?
The most common variety of Arthritis Is rheumatoid, which affects about 1% of the population and mainly women, who are 3 times more likely than men to suffer from it. In fact, according to the National Arthritis Coordinator (with arthritis) Of those affected, 89.9% are women with an average age of 51 years.
The head of the rheumatology service explains that it is a chronic inflammatory disease, characterized by inflammation high destructive power of joints Medium and small in size, such as wrist, hand, elbow, shoulder and foot, although it can affect any joint and any organ of our body.
For its part, within spondyloarthritiswhich affects about 0.5% of the population Swelling of the joints of the spinewhich is usually manifested by the appearance of pain in the lower back at night; psoriasis arthritiswhich affects people with psoriasis; reactive arthritis, caused by bacterial infection; In addition to all those related to inflammatory bowel diseases and childhood forms.
What effect does it have on the patient's life?
Arthritis and spondyloarthritis are diseases that include Significant negative impact on the patient's quality of life,
As Dr. Romero explains, "Having arthritis increases your risk of suffering from other related diseases such as infection and venous thrombosis", but it is also important to note that" it can affect Socio-professional abilities of the patientAnd their relationships deteriorate.
A type of disease called arthritis can also be found in children. Arthritis in children of unknown causeWhich can manifest itself in different ways and at different ages.