News
Why the price of eggs in the US has skyrocketed (and they have become smuggled from Mexico)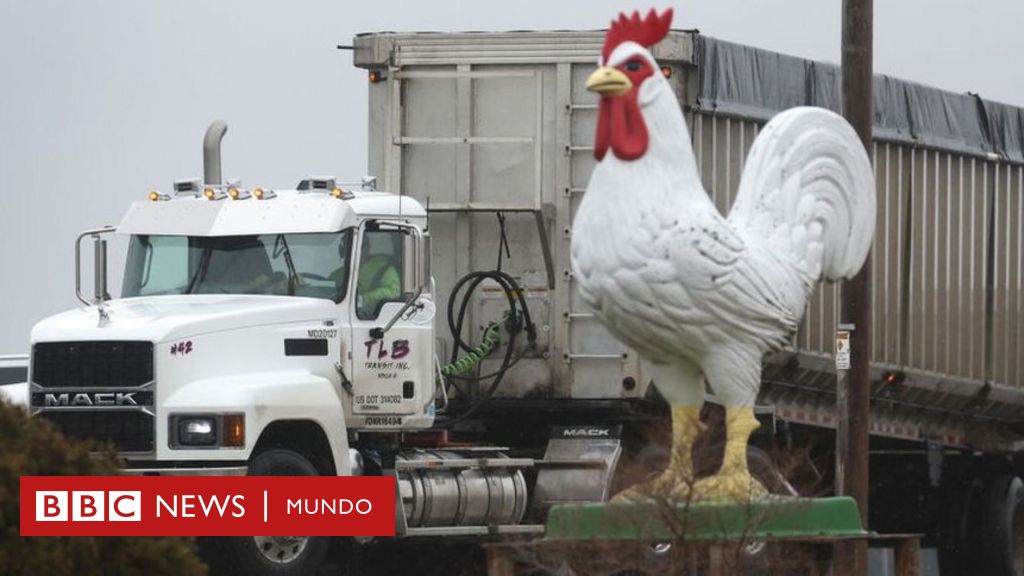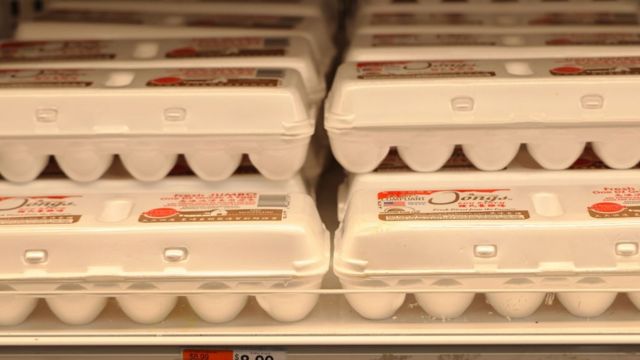 how do you like the egg? Whatever your preference, avoid those that are smuggled across the border.
That's a problem that has been on the rise in recent months in the United States, where smuggling this food across the Mexican or Canadian border can result in fines of up to $10,000, authorities warn.
Despite this, in recent times many have been tempted to cross the border to take this delicate cargo back to the US.
Seizures at border checkpoints have skyrocketed by more than 100%.
Why dare they take this risk? The answer seems to lie in the great difference in prices, since those bought on the other side of the border can cost half as much.
And it is that, by last December, the price of eggs in the US had increased by 60% compared to the previous year.
This explains the fact that between October 1 and December 31, 2022 alone, seizures of eggs and birds increased by 108%, according to statistics from the US Department of Agriculture.
Shortages and rationing
The supply of eggs in retail stores in the United States has been significantly reduced in recent months, to the point that some supermarkets have been rationing their sale.
This low availability is pushing prices up and is partly caused by an outbreak of bird flu, caused by a highly contagious virus that is often deadly for these animals.
More than 57 million birds have been affected by this outbreak in the US since its detection in February 2022, according to The New York Times.
To contain the contagion, it is usual for animals that have been infected or that have been exposed to the virus to be euthanized.
In this case, that has led to the loss of more than 44 million laying hens in less than a yearaccording to figures from the US Department of Agriculture.
But shortages caused by the effects of bird flu are not the only thing pushing up the price of eggs.
Other factors such as rising fuel prices, packaging and chicken feed costs are also contributing.
The effect of all this is felt by consumers when they arrive at the register.
The US government's Consumer Price Index shows that, nationally, the price of a dozen large eggs stood at $1.93 in January 2022, compared to $4.25 in December.
Reported cases of avian flu infection have decreased in recent weeks and egg supplies are expected to improve over the next two months, despite the fact that the virus is still a present threat.
Meanwhile, eggs from across the US border continue to be more attractively priced.
Earlier this week, Jennifer De La O, director of field operations for Customs and Border Protection (CBP) in San Diego, posted a message on Twitter noting that CBP "has recently noticed an increase in the number of eggs intercepted at our ports of entry.
For some local residents, attempts to buy eggs in Mexico are not a surprise.
A local CBS affiliate, the BBC's American partner, reported that the box of a dozen eggs cost almost $8 in some convenience stores on the american side in border communities, compared to less than $3 across the border in TijuanaMexico.
Anthony Gago, a market owner in the border town of San Ysidro, said some disgruntled customers turn and cross into Mexico when faced with high prices.
The website Border Reportdedicated to what happens on the US-Mexico border, reported that a similar situation occurs on the border between El Paso, Texas, where a box of eggs usually costs around US$6, and Ciudad Juárez, Mexico, where the same amount costs approximately $3.40.
Given these differences, the position of Charles Payne, a CBP specialist in agricultural supervision, is clear: "My advice is not to bring them. If you do not declare them or try to smuggle them, you face civil penalties," he says./
According to Payne, hefty fines of up to $10,000 are reserved for illegal commercial shipments.
Individuals face civil penalties of approximately $300. and those who declare their eggs can avoid fines altogether, even though their eggs will still be seized.
"The advantage of declaring it is that we will pick it up without penalty. If you don't declare it or if you try to smuggle it, there will be a penalty," Payne told Border Report.
It is not clear what proportion of the eggs that have been seized came from attempted illegal shipments for commercial purposes or from attempts by individual consumers.
Remember that you can receive notifications from BBC News World. Download the latest version of our app and activate them so you don't miss out on our best content.