Sports
Chapman would pitch the 8th to stay in tune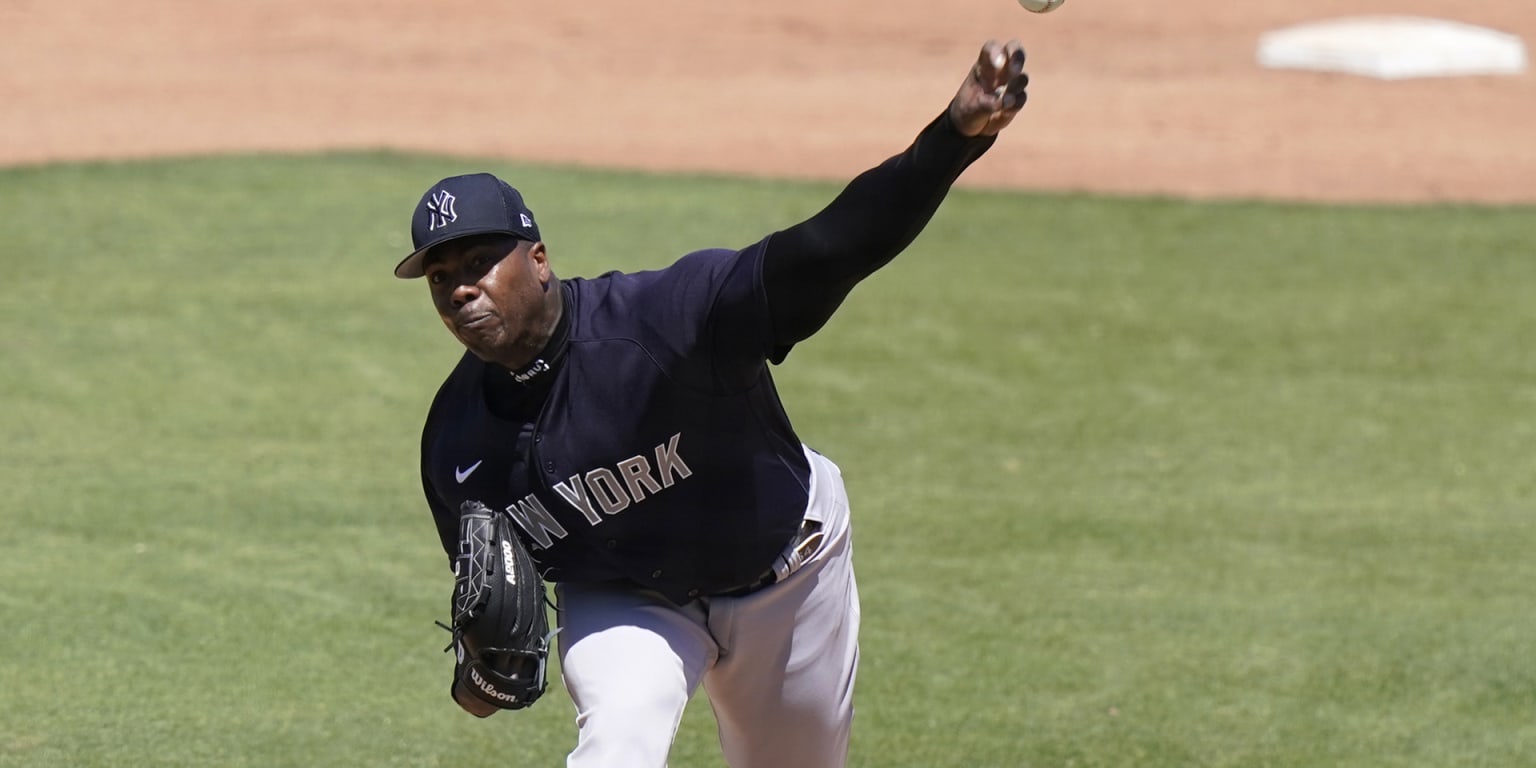 CLEARWATER, Fla. — Just to be clear, the Yankees still see Aroldis Chapman as their closer. But manager Aaron Boone has it in mind to use the Cuban left-hander in the eighth inning from time to time in order to keep him in tune during multi-day "droughts" when no rescue opportunities present themselves.
Boone says he talked to Chapman about it recently to explain how pitching in the eighth inning could help avoid bouts of inconsistency like the ones the Flamethrower experienced last year. Chapman pitched a scoreless fourth inning Friday in the Yankees' 6-5 loss to the Phillies at BayCare Park in the Grapefruit League.
"They told me about it," Chapman said. "They told me sometimes I'm going to go into the game in the eighth. At the end of the day, I'm here to pitch. Whatever works."
Chapman made his spring debut on Friday. In a 17-pitch outing, he walked and struck out two batters, including Bryce Harper, whom he fanned with a 97.8 mph fastball. Chapman averaged 96.8 mph on his fastball, and he also threw seven sliders and a splitter.
Boone said he plans to let Chapman know in advance when he's likely to enter the game in the eighth inning so the pitcher can get ready to pitch earlier.
"I think it's something that's going to help him and definitely help our entire pitching staff," Boone said. "We will try to communicate more. Hopefully it will result in more consistency when he pitches, which will hopefully allow him to be more in tune, more consistent and more flowing."