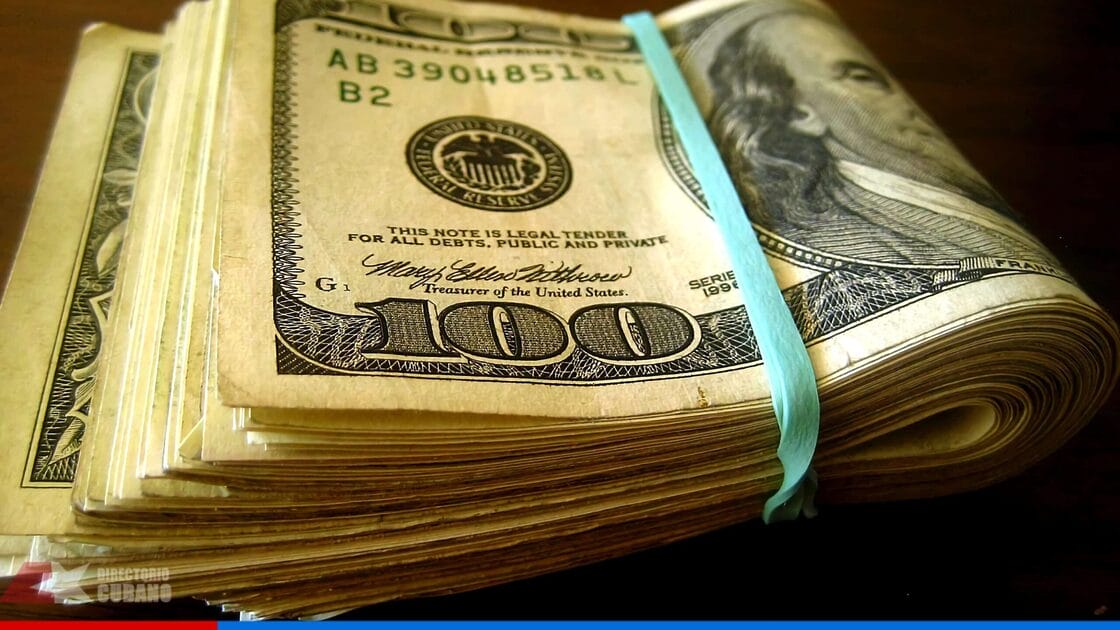 The new year that is beginning has shown a tendency towards stability in terms of the price of the US dollar (USD). The evolution of the last days is confirmed, when the cost of the US currency has decreased several units in the informal market.
This is indicated by the independent media El Toque, which each day offers an estimate based on the analysis of the median after reviewing currency buying and selling sites on internet pages and social networks.
According to the representative rate calculated by said media, the dollar was quoted this Monday at $170 pesos (CUP) in the Cuban informal market. It remains at this value for the third consecutive day.
Regarding the official rate in the Exchange Houses (CADECA) it continues at a rate of 1 x 123.60 CUP, as it has been almost always since the beginning of the sale of foreign currency by the Cuban government.
The Freely Convertible Currency (MLC) returned to trading at $168 CUP, after having risen one peso on Sunday. For its part, the euro continues to be the best valued currency in the informal exchange market, with a price of $173 Cuban pesos.
After a rise at the beginning of October that reached $200 CUP in the informal market, the currencies began to fall.
Although since the beginning of November the US currency, the euro and the MLC have once again raised their values ​​on the street, they have remained around $170 pesos.
economy in crisis
The increase in the price of currencies corresponds to a complex inflationary panorama. The year 2022 has been especially hard in economic terms for Cubans, and according to the Cuban president in his address for the New Year, 2023 does not seem to bring greater hopes of improvement.
The Cuban government has established a practically invariable rate, which is far from the dynamics in the streets. In addition, the sale of foreign currency to the population is limited, and in insufficient quantities, taking into account the demand.