Health
Eight online platforms to exercise wherever you are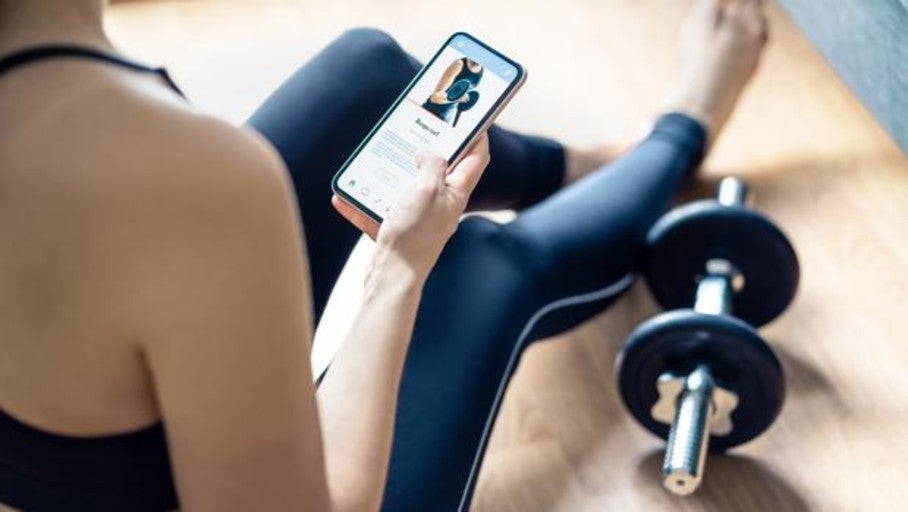 train with andre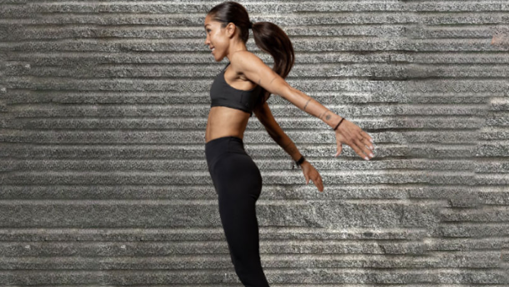 Even if you think so, no. Until now, no training plan has been created to learn to run, and that is exactly the dream come true of the personal trainer Andrea de Ayala: to create something useful that did not exist. «There is no app specialized in running; There are apps with GPS to calculate the kms traveled and the time invested, but never before as a personalized race training.
The main idea of ​​this -just out of the oven- initiative is to accompany the races with strength training in order to avoid injuries and a third ingredient: nutrition. «What I have done is combine running with the support of a very complete strength training and nutrition; I wanted to combine these three legs so that the people who train with me can really make a 180º life change and improve whether it is in running, fitness or nutrition », she says excitedly. The best part comes now: even if you don't run, it is also very optimal to train with it because there is a plan for each human being because each plan can be combined with another.
«In addition, I am lucky to have David on my team: my partner, best friend and with whom I have done everything since before the quarantine. He is my fitness partner. I take care of the running part with guided plans and internal chat with each girl, talking about habits and goals. I will set challenges to change bad habits for good ones », she comments.
As for the fitness part, David takes it with her. The fitness part is carried by David with me, with a method that does not exist in the world. «We have wanted to make those who follow us train as we train. We have made a method with programming as we would do and as we already did in quarantine. We had to train alone without going to the gym. This is how we want to keep people going by combining strength routines with our own workouts, turning on the TV and training with us in videos recorded with the classes we created in quarantine. According to the results of each questionnaire and the objectives of each person, they will be given a different program and in which we will guide.
The nutrition part is carried out by a team of nutritionists. They help you change the way you eat. Very rich recipes are given, with many ingredients, with few ingredients, easy or difficult to make… In conclusion, when it's time to eat you feel like doing it. "In my Instagram there is all the information and the direct access for your change of life", concludes Andrea de Ayala.
Better Naked Club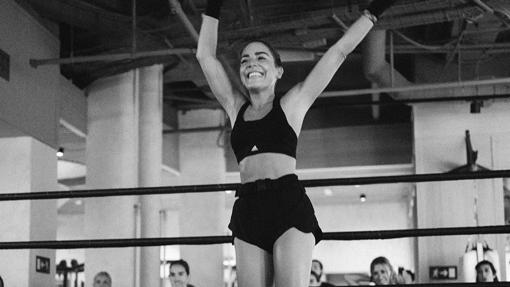 Since the Covid-19 that we trained with them and until now… Many advances and numerous training sessions to get in shape. "We have created a great community during this time and we are already a great family. As a result, it occurred to us that it would be a good idea to make this streaming training platform a reality. Thus, we could continue training together and giving energy to all the people who want to continue doing sports from their homes", says Paula Ordovás, its creator. The range of training is enormous! Full body, dumbbell exercises, elastic bands, upper body… There's a lot to choose from!
Clandestine Mood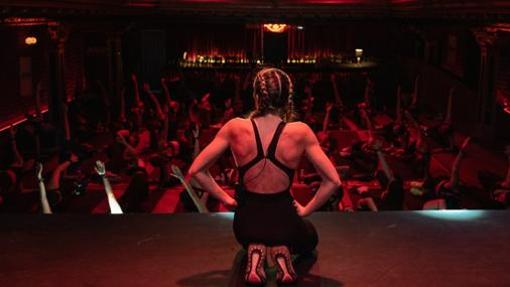 If there is a membership that has it all, that is without a doubt Clandestine Mood. Eye! It is only for women, so that they have their training space in places you cannot imagine, to have interesting talks about different fields, to have fun, receive gifts and, in short, live unique moments with people who, with total security, will become a hole in your life
The trainings are done in different places and with trainers from different areas. In fact, this 2023 they will have their own space… A living space (the new 'place to be') in which CLM COMMUNITY MEMBERS and guests will be able to attend or give presentations themselves, there will also be a showroom, tele work right there with 'total free' coffee and many more things that are yet to be revealed.
ffitcocohouse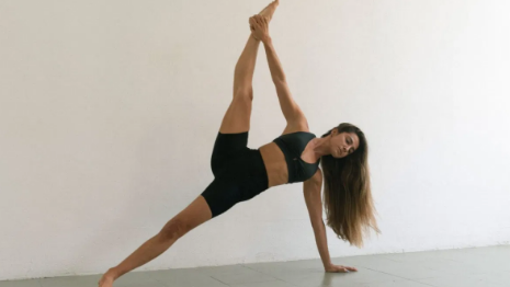 Trained in Pilates and Hypopressives and based on the principles that Joseph Pilates taught us, she created ffitpilates giving it a 'ffit' touch. Ffitcocohouse is a reflection of your lifestyle and aims to offer videos, short and long, more or less intense and of all parts of the body and helps you design your favorite workouts. In addition, it proposes easy and healthy recipes. You can train with her from anywhere and on her website are the training sessions that will help you with the change.
Shekel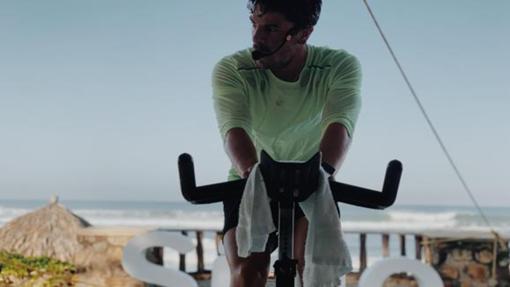 Síclo, as these centers and Indoor Cycling activity are called, was born in Mexico in 2013 with a single nucleus, but today they also operate in Spain and Peru, with more than 13 studios. In addition to their face-to-face classes, they have an online platform to enjoy all their workouts from anywhere in the world, whether or not they have their stationary bike.
sweat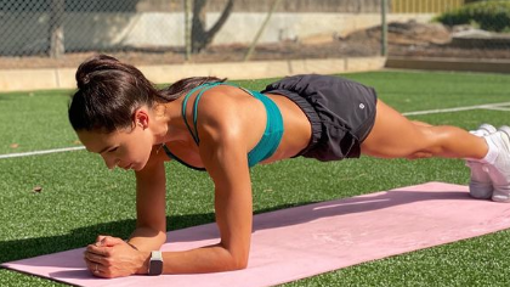 Creator of the BBG program and co-founder of SWEAT, Kayla Itsines is one of the leading fitness giants in the online sports world, helping to inspire and challenge people wherever they are on their fitness journey. The expert regularly uploads fitness challenges and short workouts for her followers to follow at home. And there is a great variety!
imberryfit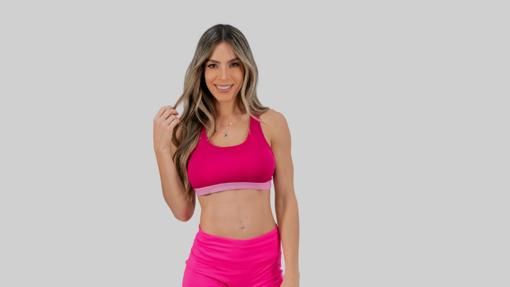 From home and with only a pair of dumbbells, a bench, a mat, and a mirror, Anais Ferreira began her training routines, which she shared through her Instagram account @imberryfit, where she began to attract the attention of mothers who they tracked their progress and were motivated to do the same. Just six months later, the pandemic arrived and home training caught the attention of hundreds of people, men and women who were looking to improve their physical condition and diet, despite the confinement. Today it is a community of more than 90,000 people willing to train anywhere.
"Train where you want, when you want" is the motto of 'Imberryfit', where you can find the support of a personal trainer and a nutritional advisor from your cell phone. Anaís remembers that she started at home with what she had, and that's how she wants her app to work "with as little equipment as possible." You only need dumbbells, a chair, and a mat; In some cases, ankle weights and resistance bands can be added depending on the type of training.
Born and Train Virtual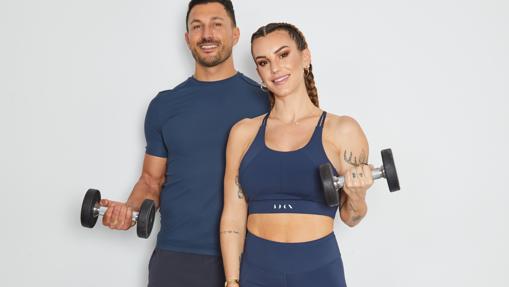 Born Living Yoga and Entrena Virtual launch a collaboration and offer you to take care of yourself with more than 300 types of training. The best? That you will be able to discover the versatility of technical, trendy and top-quality garments from the trainers of the famous platform.