Entertainment
everything Britney Spears has been through in 24 years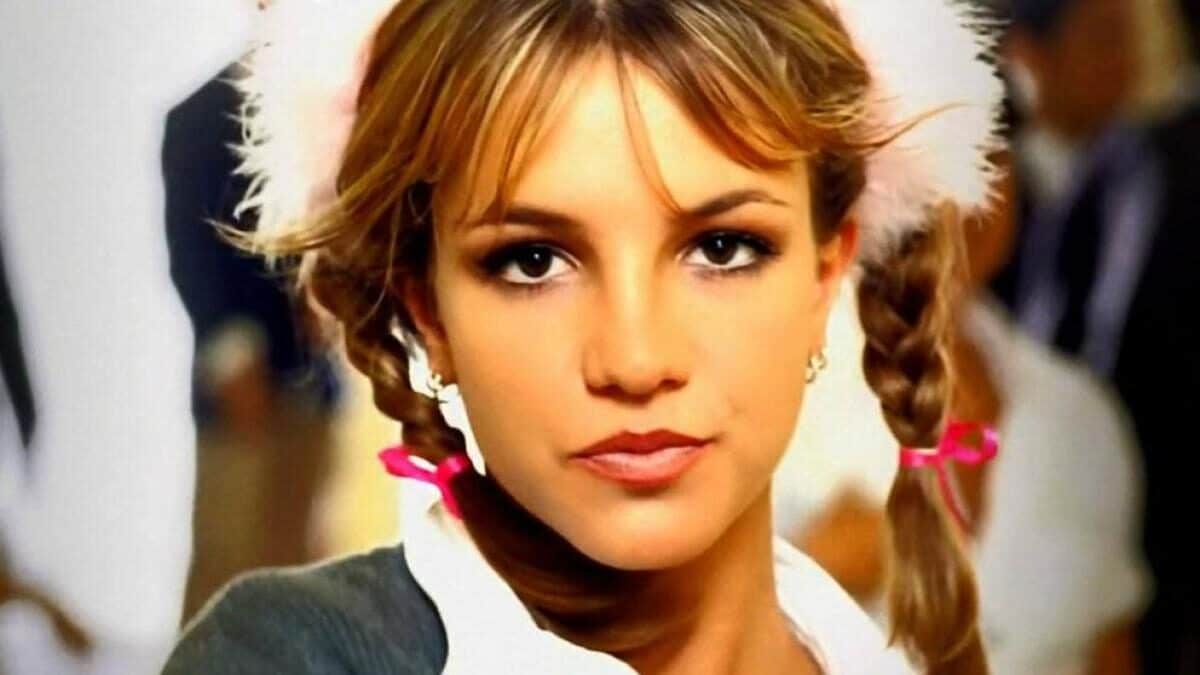 Since Baby One More Time it reached our ears that January 12 with a very recent release of the long-awaited mp3. It has not stopped ringing in the most remote places on the planet. And not in our heads either. That first studio album released by an innocent blonde with a charming voice was the inauguration for the 24 years of career with its other 8 corresponding albums that has led the American to mark an era.
Although his steps have not always followed the musical rhythm. Britney Spears has been involved in a multitude of controversies that, by ho by b, have always kept her on everyone's lips.
It was the late 1990s when a sweet teen from Mississippi was diving off a diving board into the world of celebrity. Britney Spears, after signing with Jive Records, began working with a large number of producers. She, although she did not last even a year in anonymity, because at the beginning of 1998 she was already flying to the Cheiron Studios, in Stockholm, to work side by side with Martin, Denniz Pop and Rami, among others. Martin was in charge of showing Spears and her team a song that at that time was titled Hit Me Baby One More Timewhich was directed for the R&B girl group TLC, known for their song No Scrubs, but they turned it down because they had already finished their third studio album. This hit Britney like rain. She herself later stated that as soon as she heard it she had been moved and she knew it was going to be a hit single. But her nerves and her lack of experience betrayed her on the first day of recording: «I didn't do well the first day in the recording studio, she was too nervous. So I went out that night and had a great time. The next day she was totally relaxed. You have to be relaxed when you sing '…Baby One More Time,'" she would say.
But then another problem arose. Jive Records executives were concerned that the line hit me (hit me) would promote domestic violence, despite the fact that it was referred to as 'hitting' a telephone call. That was the reason why they modified the title later until it was only as Baby One More Time.
The song is about a relationship at its beginning and end, but at the same time how much she wanted him to reconcile by saying "hit me baby one more time". In this regard, Spears pointed out that as soon as she heard the demo of the song, she knew that she had to record it, because she felt that it was a song through which any repentant girl could identify.
In addition to its commercial achievements, the song sold more than 25 million copies worldwide, as it was the culmination of a new pop model that still persists today and that combines American and Swedish musical traditions, steeped in ABBA.
Britney's first video clip removed by TRL
But it is also that with the song they released their respective video clip, which was a resounding success. Directed by the veteran American director Nigel Dick, who worked for the first time with Britney Spears, the music video was recorded in just 3 days -August 6, 7 and 8, 1998-, held at the Venice Institute (Los Angeles) in California.
The idea behind the creation of the video was completely elaborated by Britney, who also confessed that despite the fact that the original idea they had in mind was "pretty wild", she only wanted to make a more "fun" music video so that her followers felt identified. For her part, Britney Spears stated that filming the music video was a "really wonderful" experience. And furthermore, she pointed out that her idea to show her midriff in this one was because she came from the southern United States, where you get labeled "dumb" if you don't wear a sports bra when you go to dance class, because, if you don't, you'll end up completely sweaty. The video that catapulted her to the charts on MTV and other music channels also made her the first video clip removed by TRL (Total Request Live) in her career.
'Baby One More Time' turns to vinyl 20 years later
The album, which includes other songs known as (You Drive Me) Crazy, Born to make you happy either Sometimesreturned to the market in 2018 in vinyl form with the famous cover on one side and an image of Britney's first photo sessions on the other.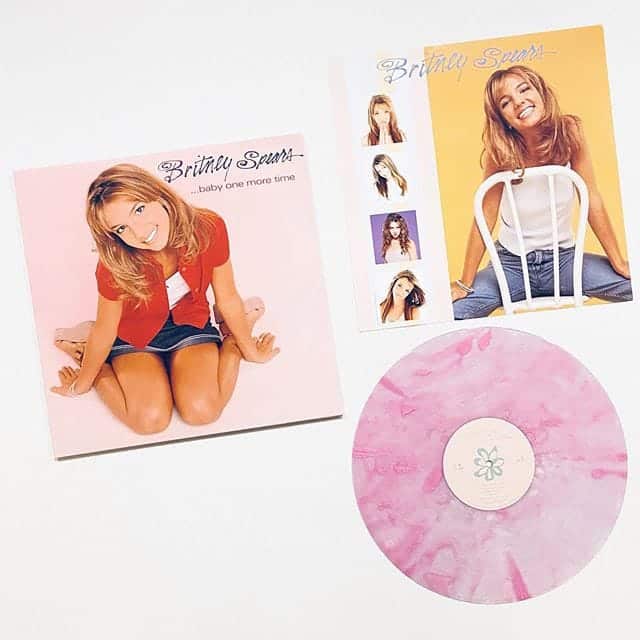 But her success didn't end with her first song. After this, she revolutionized the music industry with Oops!…I Did It Again in May 2000, the one that followed the same line as its predecessor, with songs dance pop and sentimental ballads.
The album debuted at number one on the bill board 200, selling 1.3 million copies in its first week in the United States, making it the fastest-selling album in its week of release by a female artist at that time.
In 2001 he launched britneyan album with which the princess of pop tries to open a gap in her career and show a more mature side. Turned into a true musical phenomenon, Britney triumphs again and this time she sells more than 6 million copies.
After a few months away from the world of music, Britney returns with surprises. Creating your new record me against the music, captured more glances than those that were already on it. The album was worked hand in hand with such an important character on the music scene as Madonna. It seems that both artists agreed to this collaboration during the preparation of the MTV awards gala, in which, together with Christina Aguilera, they starred in the most controversial and commented kiss in the history of American television.
On a personal level, Spears ended up marrying Kevin Federline in 2004, the father of her two children, Sean Preston and Jayden James. However, in 2006, the year in which her second child was born, the singer asked for a divorce from the well-known dancer.
Britney did not stop reaping success, but the life of the famous did not lead her to a good port. After her separation, Britney's life took a 180 degree turn. She continued to be the center of attention. But not precisely because of her music. With the 25-year-old recently turned and two children, the singer decided to make up for the lost time of her going out every night with the no less controversial Paris Hilton at parties until dawn and of which there have been no shortage of photographs in little demure attitudes. These excesses ended up taking their toll on her and although she released her fifth studio album, Blackout, Britney had to enter a center in Malibu where after her departure she confessed: «I hit rock bottom. It was not alcohol or depression that caused my state, it was like a girl affected by ADD (acronyms that in some media have been translated as Attention Deficit Disorder, attention deficit disorder). I had a manager for a long time and was trying to run my life after my divorce. I was overwhelmed and a little shocked. I didn't know who to turn to."
Britney began to rise from her ashes in mid-2008 with the unconditional support – or so we thought – of her family and helped by her sister, who became a mother at just 16 years old. Thus, she released her sixth studio album, Circus, with which she returned to the stage, after she arrived Femme Fatale in 2011, Britney Jean in 2013, and glorythe culmination of his artistic career in 2016.
But Spears's problems didn't end there. It was September 30, 2021 when Britney got her freedom. She had spent thirteen years under the tight legal tutelage of her father, who was accused of taking advantage of her daughter's psychiatric admission, to take over her life and her fortune, some 60 million dollars. For thirteen years she was legally treated as a minor and deprived of any personal, medical or financial decisions. Through it all, she never stopped adding to the family accounts with her music.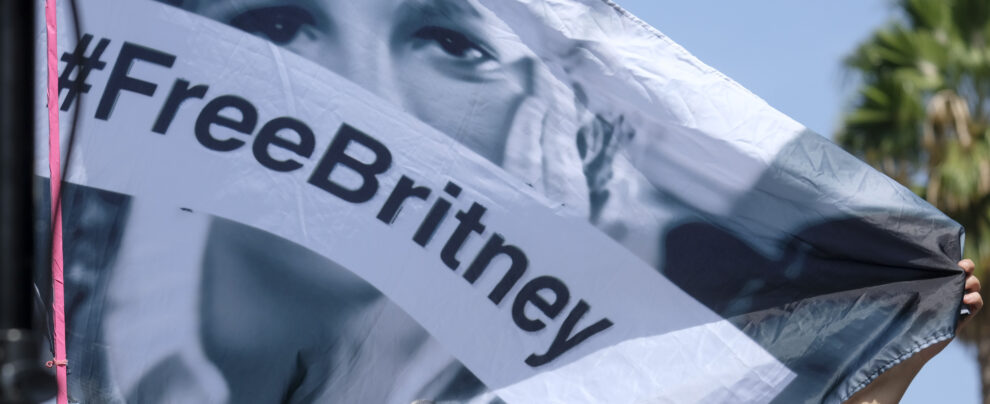 James -Britney's father-, aware of his lack of conviction, has decided to explain precisely and in a more clarifying way what has happened in these years in a book that will also bear the signature of Britney's ex-husband, Kevin Federline. The news has come as a surprise because this unique pair of authors has starred in serious brawls in the past. Now father and ex-in-law have sat down to write a kind of treatise on fatherhood that sounds more like a vendetta. "All I can say is that most people have no idea what the truth is, he has revealed himself to The Sun.
The new blow has come from her own production company, which has announced that the singer will have her own musical on Broadway. It will be released in June 2023 with the title 'Once Upon a One More Time' and will review the pop star's greatest hits, but she will not intervene. There will be no mention of her in her life either, although it will serve to give her music its rightful place.