News
Guidonia, The Town Hall is tinged with red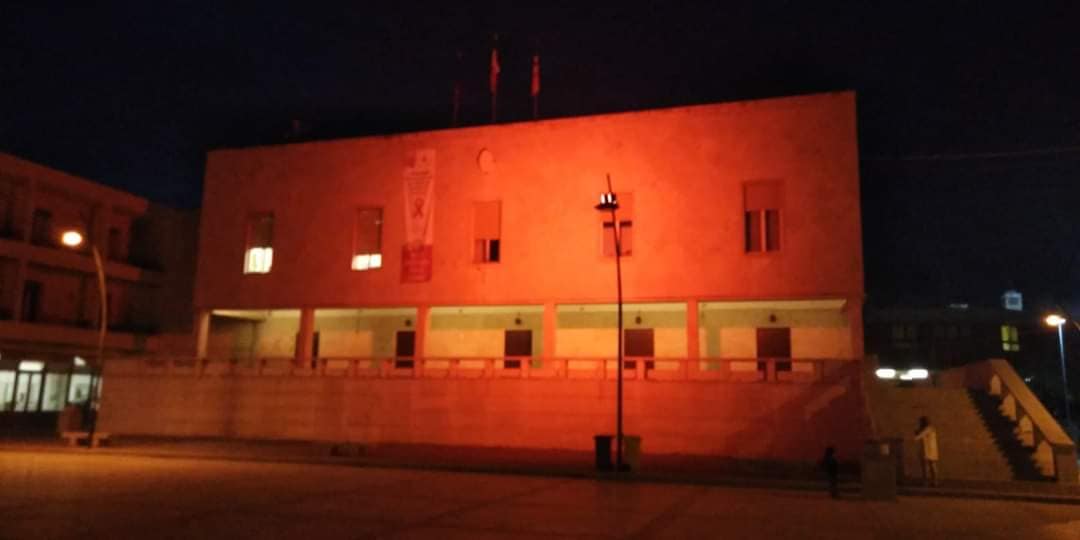 Throughout this week the Town Hall will be lit up in red, and a banner will be displayed to raise awareness on the issue of gender-based violence.
The initiative was carried out in view of November 25, or the International Day against violence against women. Each theme fills the news pages.
The program of the International Day Against Violence against Women in Guidonia Montecelio
On Thursday 25 November, on the occasion of the "International Day against Violence against Women", the Municipal Administration with the Department of Culture, School and Equal Opportunities organized a day full of events aimed at raising awareness among citizens on the subject.
It starts in the morning at 09.30 with the meeting between the Municipal Administration, the operators of the Gea Anti-Violence Center and the students at the "Mario Verdone" Auditorium of the ISS Via Roma Ex Liceo Majorana / Pisano.
In the afternoon at 5pm there will be the presentation of the book by Tiziana Ferrario, RAI Italian Radio Television journalist and war correspondent, "The Afghan Princess and the garden of young rebels" published by Chiare Lettere. A story that, inspired by a true story, speaks of the fearless resistance of Afghan women. The presentation will follow the debate which will be attended, in addition to the author of the book, by the Councilor for Culture Rosaria Morroi, Arcangela Galluzzo, Delegate for Legality of the Municipality of Fiumicino, President of the Quote Merito Association and Anna Greggi, Artistic Director of the Imperial Theater Guidonia Montecelio GMS Events. Vincenzo Perrone, Journalist and Spokesperson of the Mayor of Guidonia Montecelio will moderate the debate. The event will be broadcast online on the page of the Municipality of Guidonia Montecelio.
Again, the theatrical show: "I monologhi della Vagina" by the actress Anna Greggi. Written in 1996 by playwright Eve Ensler and awarded an Obie Award in 1997, it has been translated into 35 languages ​​and staged on Broadway (by Susan Sarandon, Glenn Close, Melanie Griffith and Winona Ryder), in London (by Kate Winslet and Cate Blanchett) and in other cities of Europe. From this piece the V-DAY against violence against women was born. Participation in both events is free and a Green Pass is required.