Entertainment
Reviews: Criticism of "John Wick 4", by Chad Stahelski, with Keanu Reeves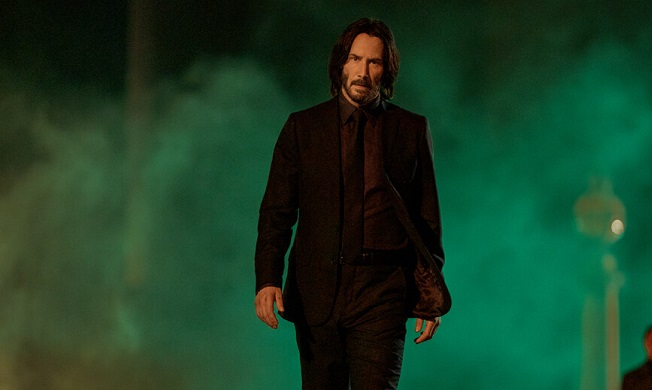 After three films released in 2014, 2017 and 2019, the fourth (and apparently last) installment of this saga with a present and cult destination will soon be arriving in theaters around the world. And the closing could not have been better, since it is the most risky, ambitious and successful bet of the Stahelski-Reeves duo: almost three hours of a festival of the best action cinema in all its variants and modalities.
john wick 4 (John Wick: Chapter 4, United States/2023). Directed by: Chad Stahelski. Cast: Keanu Reeves, Donnie Yen, Bill Skarsgård, Laurence Fishburne, Hiroyuki Sanada, Shamier Anderson, Lance Reddick, Rina Sawayama, Scott Adkins, Clancy Brown, Ian McShane, Marko Zazor and Natalia Tena. Screenplay: Shay Hatten, Michael French. Photography: Dan Laustsen. Editing: Nathan Orloff. Music: Tyler Bates and Joel J. Richard. Distributor: BF Paris. Duration: 169 minutes. Suitable for over 16 years.
Those who despise football say that there are 22 people running after a ball and those who minimize the reach of john wick 4 which is three hours of guys hitting and/or shooting each other. I'm not with one or the other. I will not write here in defense of the art of soccer, but rather an exaltation of the achievements and discoveries of the saga in general and of this fourth installment in particular.
the one of john wick It is a unique (or very rare) case of a saga that grows in all aspects over time. The first film (2014) cost 20 million dollars, lasted 101 minutes and grossed 86 million in theaters around the world; the second (2017) lasted 122 and had 172 million income; the third (2019) went to 130 minutes, cost 75 million and got 328 million at the box office, while this fourth had a budget of 90 million, lasts 169 minutes and will surely have the best collection of the entire franchise.
Such "inflation", against all odds, does not affect but even enhances the final result of this fourth installment. Anyone will say that the final cut could have been 20, 40 or 60 minutes less, but it is precisely in the accumulation, in the overflow, in its excessive airs, that the film finds its distinctive aspect, its reason for being. In fact, after an impeccable first part, but quite generic, john wick 4 In its second half (shot in the most emblematic places of Paris such as the Eiffel Tower, the Arc de Triomphe or the Sacré-Cœur basilica in Montmartre) it reaches the peak not only of this film but of the entire saga.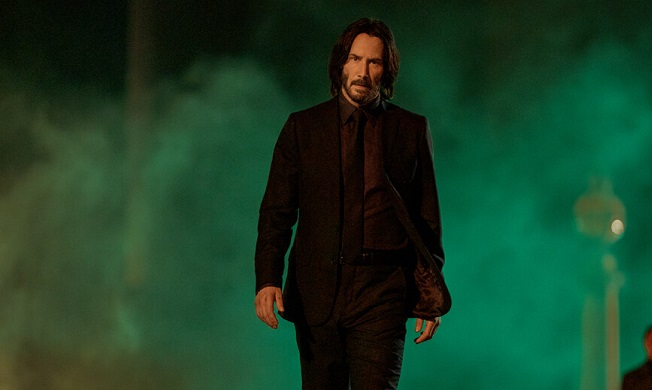 With very few dialogues, minimal character development and basic plot excuses, John Wick begins his journey through New York, Osaka, Berlin and will not stop until the aforementioned Parisian outcome. Wick will be pursued throughout the world by fearsome organizations (such as the so-called High Table led by Bill Skarsgård's The Marquis) and individuals (from Caine, Donnie Yen's blind and blind fighter, to Shamier Anderson's Tracker and his ferocious dog) and In principle, it will have some help: the Bowery King by Laurence Fishburne, the Shimazu by Hiroyuki Sanada and his daughter, the Akira by Rina Sawayama, or the Winston by the great Ian McShane, whose hotel is blown up in the first few minutes Continental and his loyal concierge Charon (Lance Reddick) is killed in front of his eyes.
The influences of john wick are well known (Bruce Lee's choreography, John Woo's stylization and the thrillers of Hong Kong cinema from the 1980s, the neo-noir of the Danish filmmaker Nicolas Winding Refn, but also the saga matrix, the aesthetics of action video games, the comic and the animated universe of Tex Avery) and in this fourth installment Chad Stahelski takes that mixture to new dimensions with long sequences inside a nightclub, in the middle of the street or on some stairs; underwater or in a virtuous sequence shot with a camera always from the top.
And there will be a duel in the spirit of a spaghetti western a-la-Sergio Leone. And a closing with a lot of epic and romantic touch. If it is indeed the end of the saga, with john wick 4 it ends in a big way, so that the universe conceived by Stahelski-Reeves remains in four cult installments, with its own mythology and an indelible legacy.
---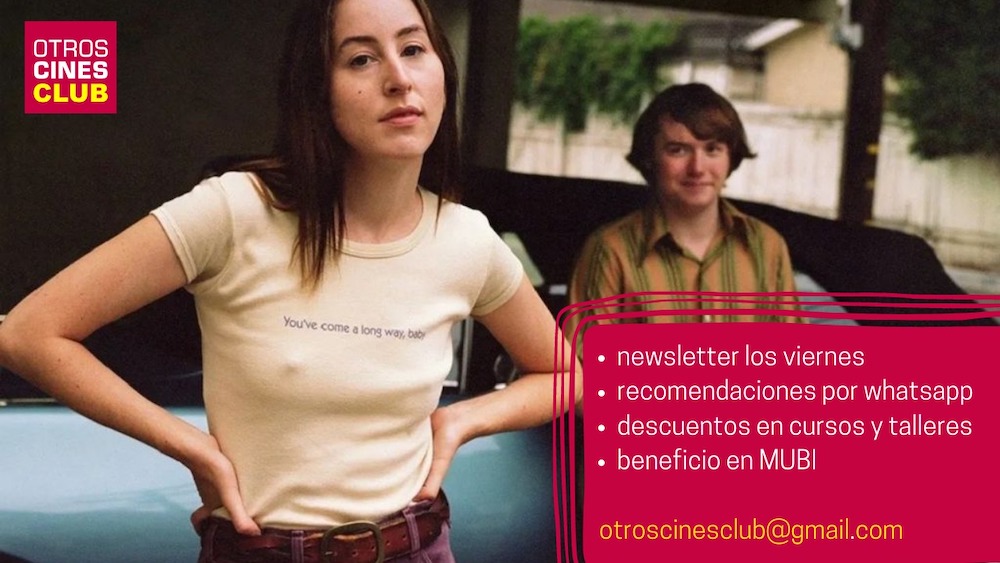 Subscriptions are the best way for readers to directly support independent journalistic ventures and help sustain a quality product that maintains access to all its content for free.
what does it offer OtherCinemas/Club to all its partners and partners?
-Every Friday first thing they receive in their e-mail box a careful and cured newsletter with analysis of audiovisual trends, festivals and news in the universe of cinemas and streaming.
-Access free of charge to the last 20 exclusive newsletters.
-Before each weekend they reach their cell phones recommendations in audio and text of movies and series through our whatsapp channel.
-They can access three months free of charge on the prestigious streaming platform MUBIspecialized in auteur and quality cinema.
–ticket raffles for any movie, any day and time, in any of the complexes of the Multiplex chain.
-Discounts throughout the year our courses and workshopsin addition to other benefits that we communicate every month.
What types of subscriptions to OtherCinemas/Club Are they available via Mercado Pago?
STANDARD SUBSCRIPTION: 400 pesos per month.
subscribe me
SUBSCRIPTION MAX: 700 pesos per month.
(Video and text content will be sent in advance and/or exclusively, there will be additional discounts on our courses and workshops, and priority access to our activities).
subscribe me

MORE INFORMATION:
For any questions you can write to our email: [email protected]