Games
Schedule, where to see, participants and games of the Ibai Llanos charity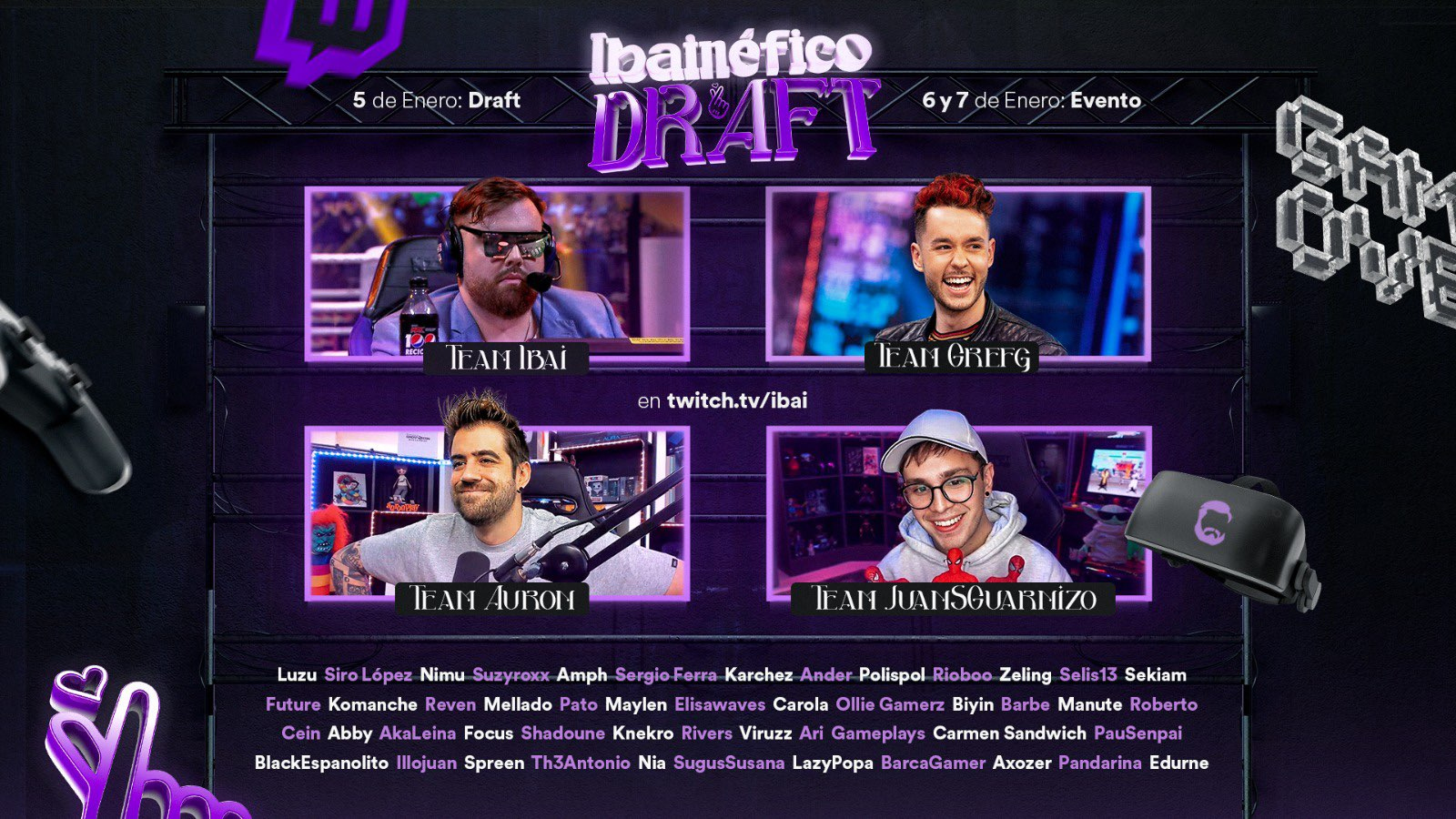 Ibai has raised more than 600,000 euros and donated between all its charity editions, will it get one million this year?
The ibainephic is a event that performs Ibai every year since 2017 at his house when he was a caster for the LVP, going through the Fun&Serious in Bilbao and ending up again at his house but now as the best streamer of the year three times in a row at the Esports Awards.
The ibainephic this year is the sixth edition, although if you do the math you notice something strange. 2017, 2018, 2019, 2020, 2021… but 2022? Even though this event is called Ibainéfico 2023, fills the gap in 2022 since it is usually celebrated in December. But, Ibai has been very busy this 2022 and has had to move the event to January of the following year, thus creating a hole in the continuity of its charities. Although for practical purposes we have had one every year.
When will the Ibainefic be?
Days 5, 6 and 7 of January. The Thursday, January 5 at 9:30 p.m. will be the draft where four leaders will choose their team. The Friday and Saturday will play different things where each team will accumulate points to win the event.
Where to see the Ibainéfico?
In it ibai channel will be everything done perfectly and we will see several points of view, except when Ibai plays. In addition, any participant is free to express their point of view of the charity.
Who participates in the Ibainéfico?
The captains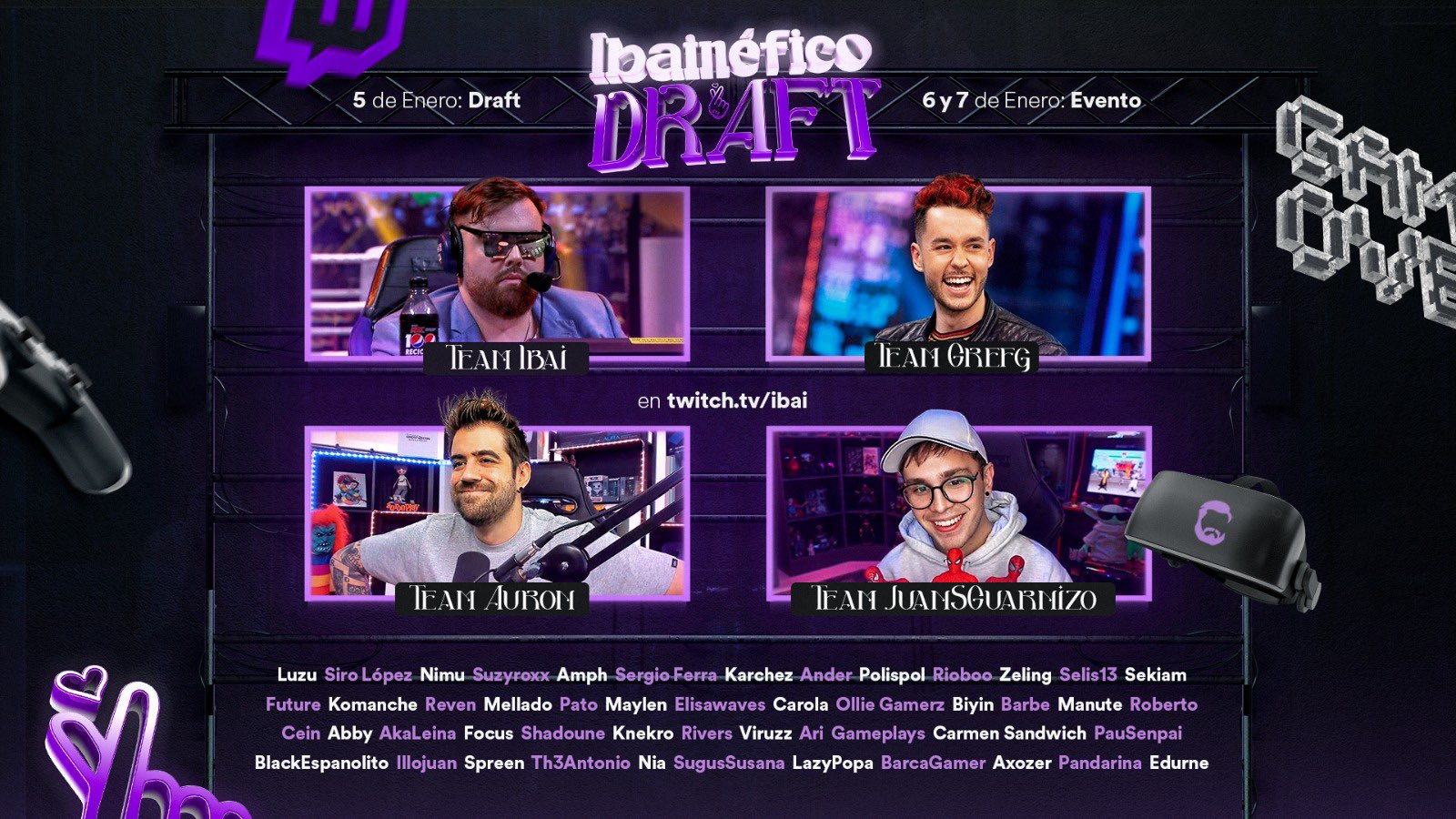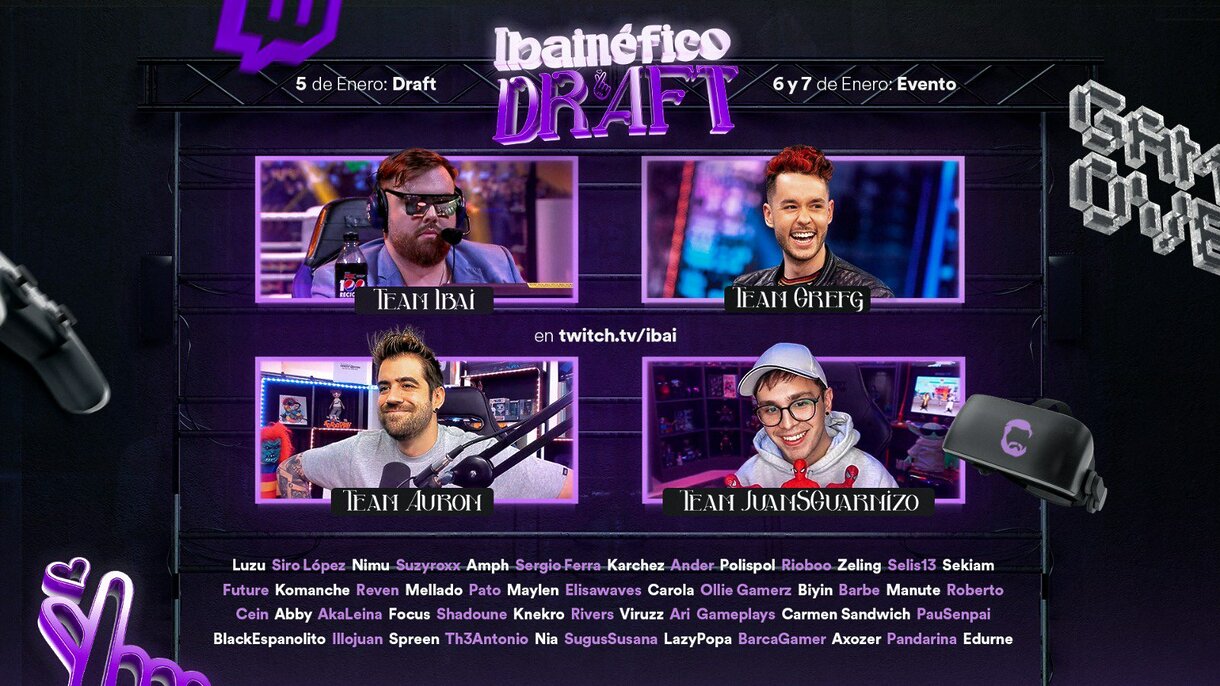 The four leaders who will choose their companions are Ibai, Auron, TheGrefg and JuanSGuarnizo.
Participants
There will be 47 streamers and internet personalities at the event, so the teams will be 12 people (except one that will be 11, unless a new creator joins) plus the captain. The participants They are:
luzu
siro lopez
Nimu
suzyroxx
Amph
Sergio Ferra
Karchez
Ander
Polispol
rioboo
Zeling
selis13
Sekiam
Future
Komanche
sell
Jagged
Duck
maylen
elisawaves
Carol
Ollie Gamerz
bijin
barbe
manute
Roberto Ceín
Abby
AkaLeina
Focus
Shadowune
Knecro
Rivers
Viruzz
Ari Gameplays
Carmen Sandwich
pausenpai
BlackEspanolito
illojuan
Spreen
Th3Antonio
girl
sugussusana
LazyPopa
BarcaGamer
Axozer
pandarina
edurne
What games will there be in the Ibainéfico?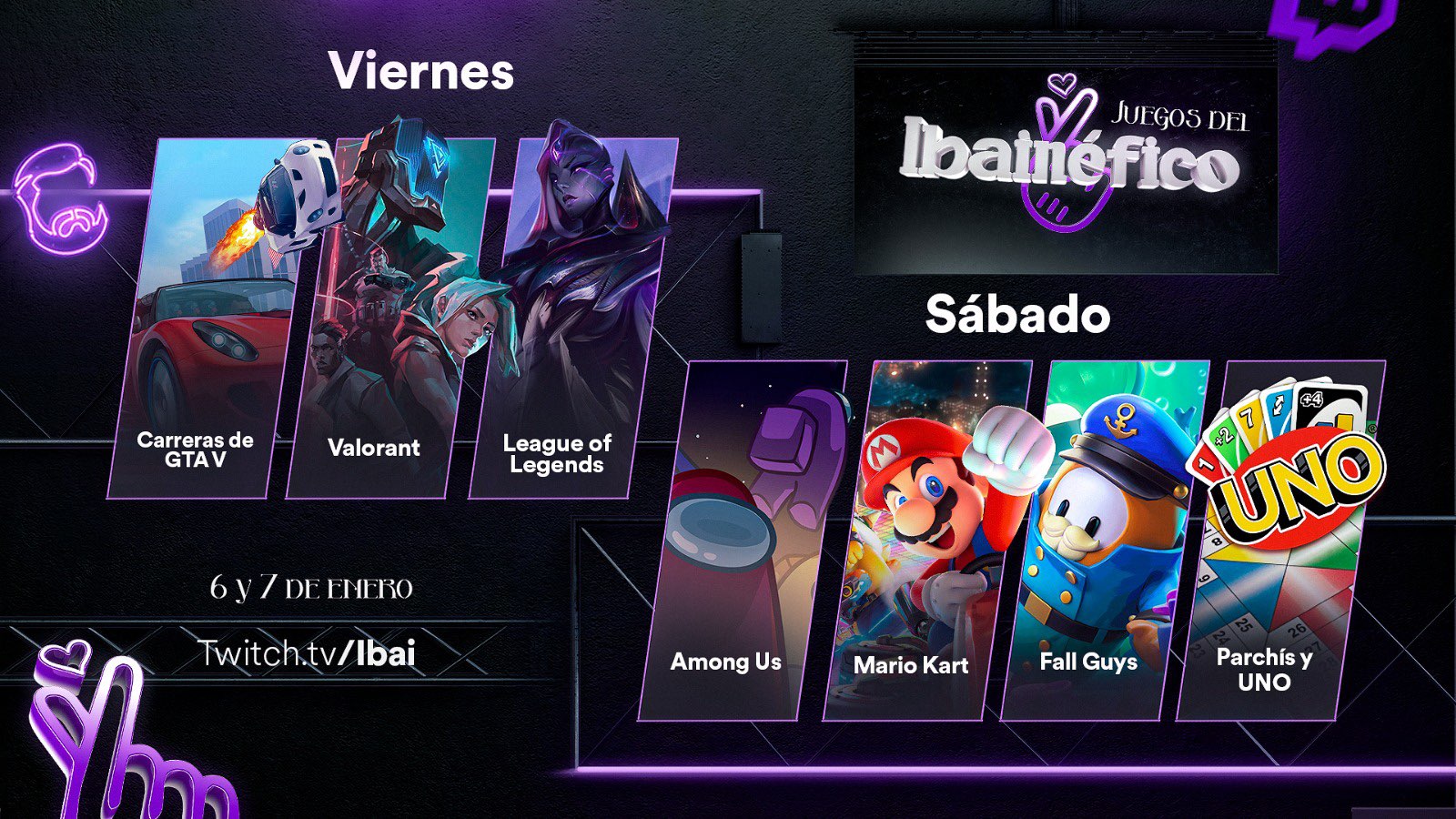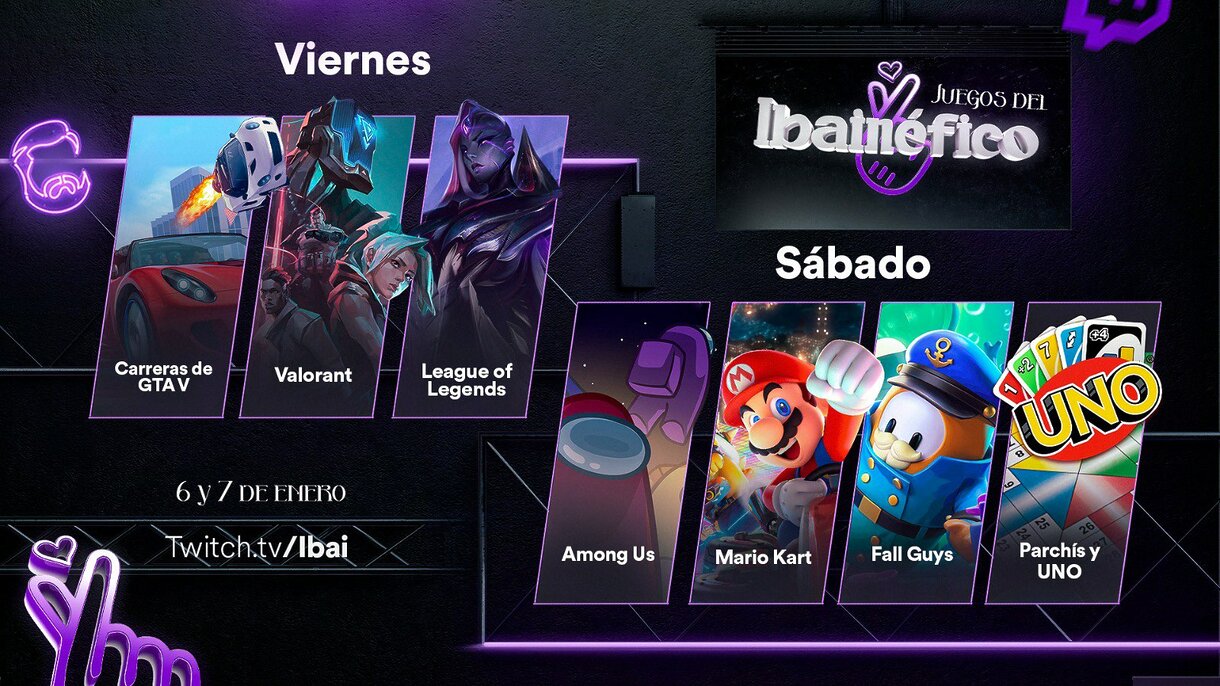 Friday the 6th: racing gta V, Valorant Y League of Legends. It will be the most competitive day with various team and strategy games.
Saturday 7: among us, Mario Kart, Fall Guys, ludo Y One. This day will be more about games for "laughs" and creating content than to compete. Although the victories of each team will continue adding points.
You can't miss the Ibainéfico and if you can, support. It is a great initiative of Ibai to support and help those who need it most in these months that should be happy for as many people as possible.