Health
The Faculty of Medicine of the UIB will offer classes in Catalan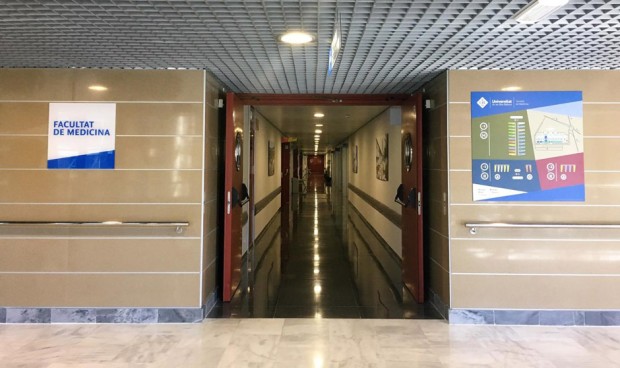 Faculty of Medicine of the University of the Balearic Islands.
The University of the Balearic Islands (UIB) will teach at least the 35 percent of classes in undergraduate studies in Catalanamong them Medicine. The center will apply these new linguistic regulations from the next academic year to guarantee "the Linguistic security in teaching to undergraduate studies" e increase the use of this language in studies where its use is a minority, after approval by the board of directors.
This measure will affect to a greater extent the Medicine and Law careers, where most of the subjects are given in Spanish. The new regulation obliges teachers to specify in which language they will do their classes. The linguistic option of the degree subjects cannot be modified once the teaching guide has been established.
Once the enrollment period has begun, changes may only be made to the language uses announced in justified exceptional cases due to the lack of linguistically trained teachers and prior authorization from the head of studies.
On the part of the students, it is recognized as Just cause for group change for linguistic reasons that the student has completed the studies that give access to the university in any territory in which the vehicular language of the group in which he is enrolled is not official and is in the academic year of incorporation to the UIB. This measure will also be applicable to students in permanent mobility programs which do not exceed, in any case, one academic year.
What objective does the UIB set itself?
With this regulation, the UIB sets the goal of achieving, in three years, a minimum of 35 percent of teaching in Catalan in those undergraduate studies in which the use of this language is less than this percentage. To achieve this objective, the regulations establish that the dean's office of the faculty or the management of the center, in collaboration with other departments involved in teaching a specific degree study, will determine the number of group subjects that should be taught in Catalan as vehicular language to achieve the 35 percent target.
The departments involved in teaching the degree will propose measures so that, by assigning teaching staff to teachers with the ability to teach subjects in Catalan as the vehicular language, the proposed objectives are met. This plan will receive the support of the UIB Linguistic Service, which will provide teachers with terminological support material, as well as Catalan courses (and specialized Catalan), and will provide support in correcting materials for teaching.
The information published in Redacción Médica contains affirmations, data and statements from official institutions and health professionals. However, if you have any questions related to your health, consult your corresponding health specialist.