Games
The most anticipated horror games of 2023, what is yours?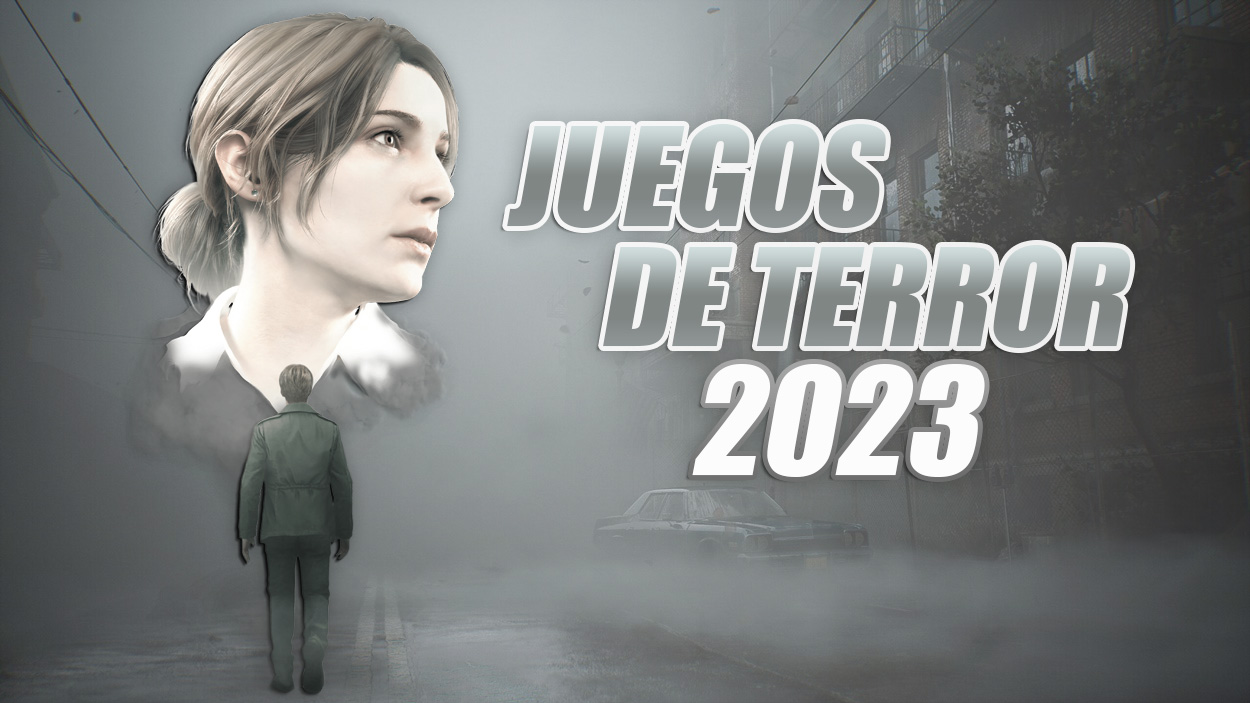 The year 2023 has only just begun and it is loaded with games that promise many hours of entertainment
Did you want 2023 to start? Because seeing all the games that will come out this year, it is evident that I was looking forward to it, although of course… we will see if there are no delays again, because we have been for many years. As for all the upcoming releases, I have special interest in Horror gamesand that until a couple of years ago, they did not attract my attention much, but I have become quite fond of them.
In fact, I think that the latest announcements regarding horror installments have generated a lot of expectation, especially in the return of two classic sagas to which I am going to make special mention, along with other installments that will accompany them. I don't know about you, but I have a huge hype and a tremendous desire to grab the console controller and have a scary time, never better said. Well, let's get down to business, I'm going to let you know all the horror games that we will enjoy throughout this year.
These are the horror games that will arrive this present 2023
Dead Space Remake
Platforms: PlayStation 5, Xbox Series X/S and PC. ✅
Launch: January 27, 2023. ⏳
dead space will lead the release of horror games this year and I'm looking forward to enjoying this new remake version, because If I enjoyed it with its classic version at the time, this has to be a real madness. I can't stop crossing out days on the calendar and I'm sure you will too.
REDUCED EUR 5.00
Dead Space PS5 | video games | Spanish
Dead Space stays true to the exciting vision of the original game.
Dead Space offers enhanced audio and sharp, harrowing visuals.
The visuals have been carefully reinvented to evoke a new level of immersion and quality.
Resident Evil 4 Remake
Platforms: PlayStation 4, PlayStation 5, Xbox One, Xbox Series X/S and PC. ✅
Launch: March 24, 2023. ⏳
After having enjoyed the remake versions of Resident Evil 2 and Resident Evil 3, the time is coming to enjoy the return of resident evil 4. Since it was officially announced, we have been able to see numerous images and verify the tremendous appearance that it was taking, yes, that the alarms do not go off, that Capcom has promised to keep the scenes from the original game.
Resident Evil 4 Lenticular Edition
Survival is just the beginning.
Six years after the biological catastrophe in Raccoon City, Agent Leon S. Kennedy, one of the survivors of the disaster, has been sent to rescue the president's daughter, who has been kidnapped. Following his trail, he arrives at a remote European town, where its inhabitants suffer a terrible disease. Thus begins this story of a risky rescue and chilling terror where life and death, and fear and catharsis intersect.
Alan Wake I
Platforms: PlayStation 5, Xbox Series X/S and PC. ✅
Launch: Still to be confirmed. 📅
Sadly, there isn't much information regarding Alan Wake II, but if it turns out as good as its first installment (including the remastered version), it could end up being crowned as one of the surprises of the year. Of course, from Remedy, they have dared to say that it will be the most beautiful game in the history of the developer itself. Do you want this sequel?
The Outlast Trials
Platforms: PlayStation 5, Xbox Series X/S and PC. ✅
Launch: Still to be confirmed. 📅
The new installment of Outlast Trials not only offers us a new adventure full of terror, but also a challenge in which we will need the help of our friends to face all the dangers that will occur throughout it.. Shitting scared is very good, but doing it in company is much better.
Layers of Fears
Platforms: PlayStation 5, Xbox Series X/S and PC. ✅
Launch: Still to be confirmed. 📅
I have to admit that I didn't play any previous installment of Layers of Fears, but I have to say that the reason for that is the lack of time I've had. The little that I have been able to see your ad, It has caught my attention and its story looks quite interestingso much so that I guarantee that I will give it the chance it deserves.
Alone in the Dark Remake
Platforms: PlayStation 5, Xbox Series X/S and PC. ✅
Launch: Still to be confirmed. 📅
The announcement of the development of Alone in the Dark Remakeit took me back for a moment to when I was little and I was enjoying the first installment on my PlayStation One. To this day, I just want to confirm its release date to enjoy again a psychological horror story at the height of the genre.
Alone in the Dark PS5 BLX/ESP
Explore Derceto Mansion in this reimagining of Alone in the Dark, a love letter to the '90s horror classic.
Go back to the roots of psychological horror and embark on an immersive journey worthy of the game that started the genre.
Immerse yourself in a world full of sounds that will make your skin crawl, with a haunting and mesmerizing doom jazz soundtrack
The Dark Pictures: Directive 8020
Platforms: Still to be confirmed. ❓
Launch: Still to be confirmed. 📅
With The Dark Pictures: Anthology, something tremendous happened to me and that is, I don't know how they have done since Supermassive Games to have me so hooked. I know that it has had better installments than others, it is evident, because not everything has to turn out equally well, but I am like when you see the last episode of the season of a series that you like a lot, that you are looking forward to the start of the next one.
Silent Hill 2 Remake
Platforms: PlayStation 5 and PC. ✅
Release: Still to be confirmed. 📅
It still seems incredible that after so long looking forward to the return of the Silent Hill saga, we are going to have the wonderful luck of enjoying a remake of its second installment. Of course, I think it is one of the horror games that we most want to know its release date, because we have been waiting for this moment for several years. I'm crazy to play it!
STALKER 2: Heart of Chornobyl
Platforms: Xbox Series X/S and PC. ✅
Launch: Still to be confirmed. 📅
The launch of STALKER 2: Heart of Chornobyl It is hard to get, but knowing the sad reason why its development has been and is being so bumpy, you will have the necessary patience until you enjoy a great game that I have no doubt that it will live up to expectations. What has been seen is a joy, so I don't want to imagine what it must be like to play it.
STALKER 2 Heart of Chornobyl – Xbox One
Gameplay that combines FPS, horror and immersive simulator
Non-linear story with various paths leading to its multiple endings
State-of-the-art graphics developed with the latest in scanning and photogrammetric technology
Dead Island 2
Platforms: PlayStation 4, PlayStation 5, Xbox One, Xbox Series and PC. ✅
Launch: April 28, 2023. ⏳
And when I had already forgotten about his existence… when I thought that he would never be heard from again, he comes back! And it is that, after having spent a few years since the official announcement of Dead Island 2was finally seen a few weeks ago through a trailer/gameplay that has only fueled the desire for its release to arrive and play it. Will it be up to it? Will it have been worth the wait? I want to check it out.
Dead Island 2 Day One Ed. PS5 IT/ESP
Explore HELL-A: Explore the City of Angels, now tainted with horror, on a pulp thrill ride from the verdant suburbs of Beverly Hills to the quirky boardwalk of Venice Beach
Brutal Melee Sandbox – Combat offers the most intense, visceral and bloody first-person experience possible, with plenty of weapons and tactical (and brutal) options to fight your way through the horde of zombies
In addition to these 10 horror games mentioned, there are also many others that will arrive throughout this year, but, like some of those on this list, they also have to specify their release date.
Other horror games that will arrive in 2023
Fatal Frame/ Project Zero: Mask of the Lunar Eclipse Remastered.
cryospace
routine
State of Decay 3
HumanitZ
death ground
eresys
Killer Known From Outer Space
Texas Chainsaw Massacre
Silent Hill F
Silent Hill Townfall
slitterhead
What are the horror games you are most looking forward to this 2023? I'm curious to know, I hope we share some of the mentioned ones and above all, enjoy them as much as possible.