Sports
The Top 10 of future shortstops, a list with a lot of Latin flavor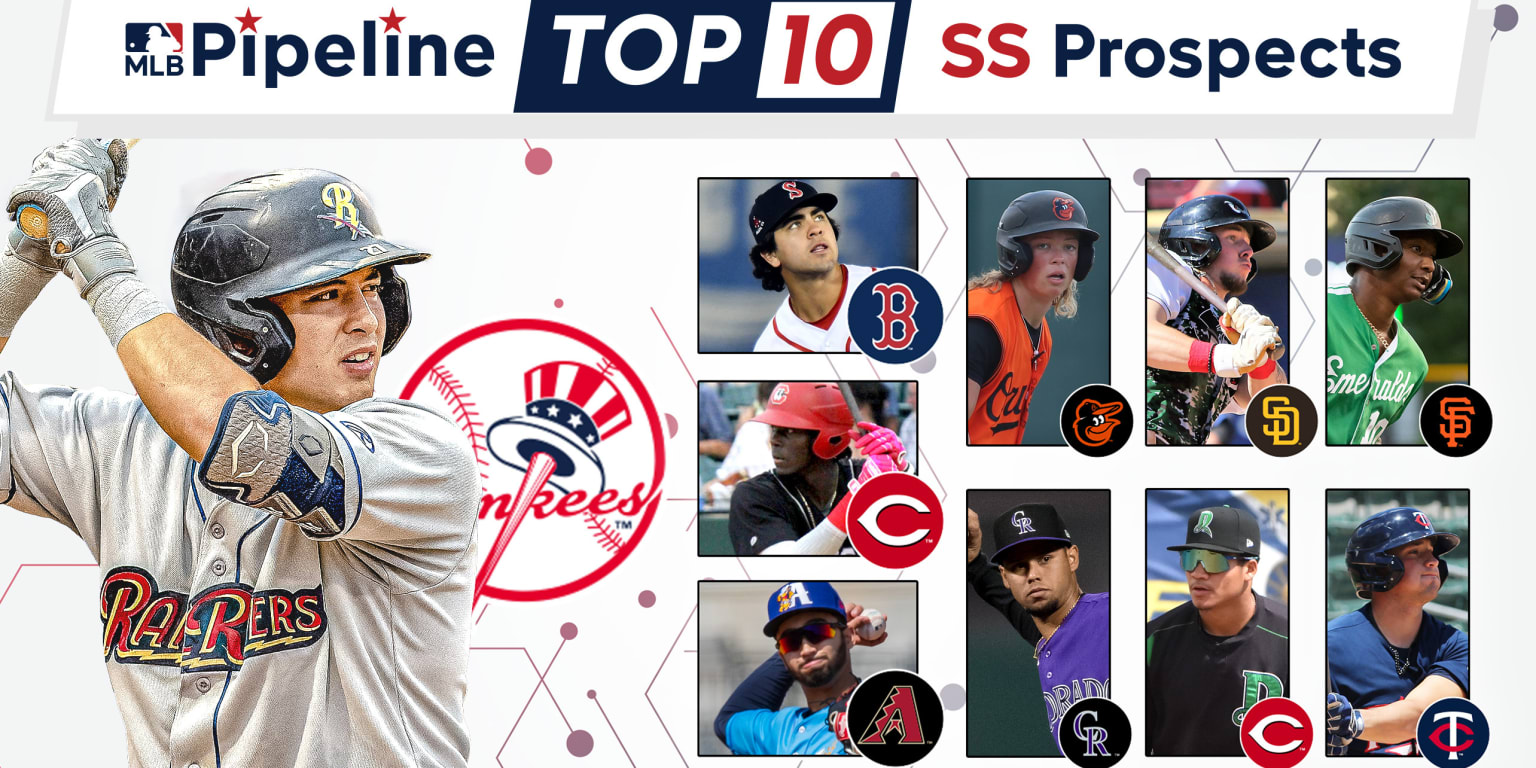 Each year, the shortstop position is generally the most complete and talented on our lists of the top 10 players at each field position. 2023 is no different.
This year's is a young and diverse group of shortstops. Only three of the 10 (Anthony Volpe, Elly De La Cruz and Ezequiel Tovar) are expected to reach the majors this season, while the oldest of all (Brooks Lee) was selected in the first round of the Draft. from last year. Six were born in the United States, three are Dominican and one comes from Venezuela. Of the six Americans, six were drafted as high school players, which is largely why this group is so young.
The Reds, thanks to the presence of the Dominicans De La Cruz and Noelvi Marte, are the only team with two members of this Top 10.
The Top 10 (Estimated Time of Arrival in MLB)
1. Anthony Volpe, Yankees (2023)
2. Marcelo Mayer, Red Sox (2024)
3. Elly De La Cruz, Reds (2023)
4. Jordan Lawlar, D-backs (2024)
5. Jackson Holliday, Orioles (2025)
6. Jackson Merrill, Padres (2024)
7. Marco Luciano, Giants (2024)
8. Ezequiel Tovar, Rockies (2023)
9. Noelvi Marte, Reds (2024)
10. Brooks Lee, Twins (2024)
The switch hitter posted a .351 batting average in 115 career games at the college level and struck out just 28 times in 286 plate appearances last spring. Lee's ability to make contact led the Twins to take him with the eighth overall pick in the Draft. His new club wasn't afraid to challenge him quickly, promoting him all the way to Double-A Wichita before he finished his first season in the minors.
The Giants' Dominican prospect's bat swing speed is elite and that helps him generate above-average power. Plus, he's able to consistently fly the ball (59% of his hits were fly balls in Class-A in 2022) to capitalize on that strength. He'll be playing this season at just 21, just when the power could explode as he gets his first taste of the upper levels of the minors.
Probably the most electrifying player in all of the minor leagues, De La Cruz has established himself as a spark plug on the field, something that doesn't surprise anyone who has seen him play in the least. The Reds' Dominican prospect took advantage of those legs to steal 47 bases between Class-A and Double-A last season.
Arm: Mayer, De La Cruz, Merrill, Luciano, Tovar (60)
Short stops are a position that demands a powerful arm, so it makes sense that half of our Top 10 have an above-average arm, based on scout evaluations. Mexico's Mayer, Merrill and Tovar look like players who will stay at shortstop for the long term, but Luciano and De La Cruz could display their cannons from third base or the outfield if they need to move to another position.
The Venezuelan has exhibited a Major League Baseball-ready glove for some time, thanks to his excellent footwork, impressive instincts and great reach to both sides. He was our shortstop pick on the 2023 All-Defense Team.
Highest ceiling: De La Cruz
In 2022, the Cincinnati star fell just two home runs away from becoming the first minor leaguer to enter the 30-40 club since George Springer in 2013, and he has the kind of tools to back up the numbers. Hands down, he's one of the best power-speed prospects in the minors, and the only blemish we could see on him is his 30.8% strikeout rate that he had last year. If he can lower that stat a bit — or even manage to keep making enough contact to maintain a respectable batting average — he's a potential superstar.
Rookie of the Year Candidate: Volpe
Only three players on this list aspire to debut in the Big Top in 2023: Volpe, De La Cruz and Tovar. Oswald Peraza – another hot prospect who will appear on our overall Top 100 list – could make it difficult for Volpe to rise up with the Yankees, but the latter still has a higher ceiling because he has more superior tools with the bat. . If he can join the Bombers by the end of May, Volpe should have a chance.
More modest start: De La Cruz
Cincinnati wasn't expected to make much noise on the international market in 2018-19, as it couldn't sign any player for more than $300,000 due to previous overage penalties. So the club brought in De La Cruz for $65,000 and to his credit, the switch-hitter has become a potential franchise mainstay.
The one you have the most to try: Mars
Marte is relatively new to the Reds farm, having joined the organization last summer in the mega-trade for Luis Castillo. Mars came in with a reputation for being a powerful ball puller, but with some question marks. For starters, he might not be a shortstop anymore; the Reds placed him at third base exclusively in the Arizona Fall League. Even if they decide to test him at shortstop this spring, he'll be competing with De La Cruz, Edwin Arroyo and Matt McLain on the depth chart for the position. The 21-year-old Dominican will need to show that he is more than just a power infielder/first baseman.