Health
update companies that use cannabis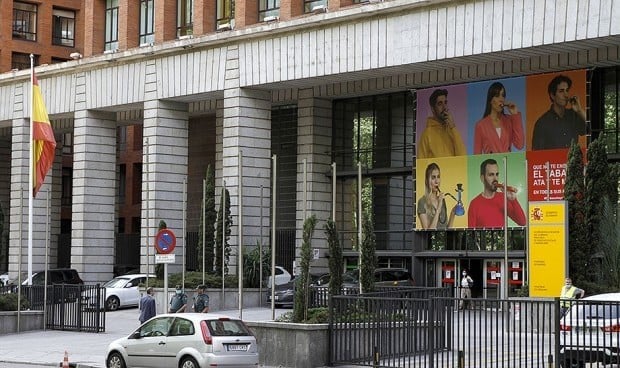 The Spanish Agency for Medicines and Health Products (Aemps) has updated the list of companies authorized to produce medical cannabis. Specifically, there are 16 centers that have permission to use this substance with research purposes and five companies that can produce and manufacture cannabis for products for medical and scientific purposes.
In this sense, the organizations that can carry out research activities with cannabis They are: Bhalutek Sens, Canamedics Labs, Segura Center for Soil Science and Applied Biology, Helicon Medical, Botanical Institute of Barcelona Higher Council for Scientific Research, Institute of Integrative Systems Biology, Institute of Agrifood Research and Technology, Inveseed Technologies, Medcann Europe, Mifco Biobrands, Phytoplant Research, Ploidy and Genomics, Sovereign Fields, Trichome Pharma, Ucie Ars Innovatio and Worldpharma Biotech.
On the other hand, the company Cannabasa Agro and Pharma has received the authorization to grow plants of cannabis to obtain the batches necessary for the validation of the manufacturing process of narcotic active ingredients (cannabis extract) for medical purposes; while Linneo Health and Medalchemy will be dedicated to the cultivation and cannabis sativa production and their products.
In addition, Health has also given the green light to the company Oils4cure to cultivate and produce cannabis sativa for the application for authorization of a clinical trial. Lastly, Naturhemp has received permission to cultivate this plant in order to obtain the necessary batches for the validation of the manufacturing process of narcotic active ingredients (cannabis) for medical purposes.
Cannabis Law in Spain
For the moment, the Law for the Comprehensive Regulation and Control of Cannabis is not approved in Spain. The Unidas Podemos party registered the bill in the Congress of Deputies last year to take a step towards a regulated market for this substance.
In fact, the articles of the law contemplate the creation of the Spanish Agency for the Control of the Comprehensive Regulation of Cannabis (Aecric) whose main purpose will be to implement the new regulations, as well as powers over the records of the regulated licensessmall producers or the sanctions imposed on those who violate any point of the law.
Along these same lines, Aemps is working on a report recommendations so that the regulation of cannabis for medicinal use has legal requirements and guarantee the quality of the extracts or standardized preparations of this plant.
The information published in Redacción Médica contains affirmations, data and statements from official institutions and health professionals. However, if you have any questions related to your health, consult your corresponding health specialist.