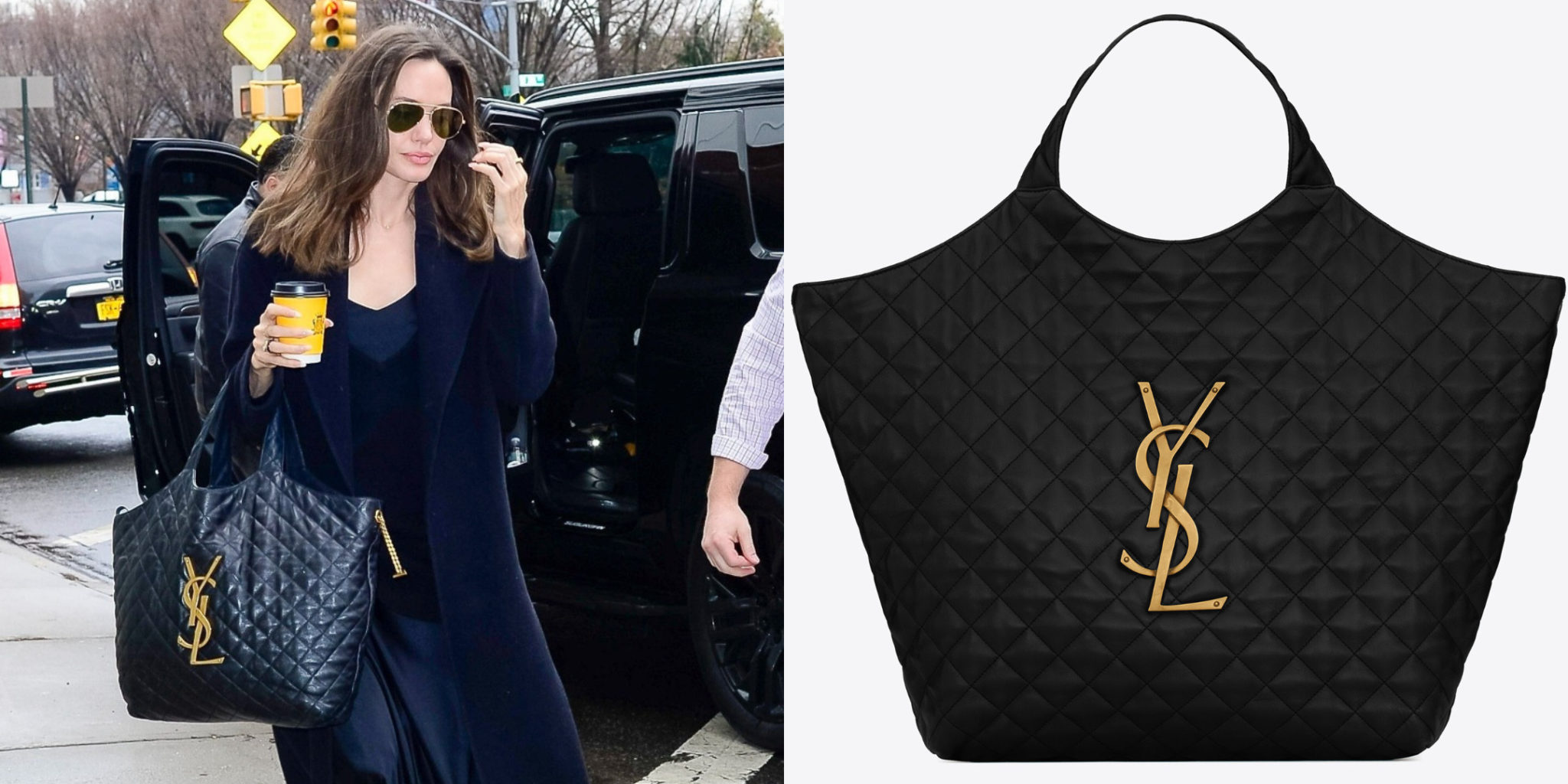 When it comes to elegance, Angelina Jolie is one of the celebrities who understand this concept well. The 47-year-old actress was seen in New York wearing an all-black look, but standing out in her choice to accessorize it with an exceptional Yves Saint Laurent bag.
A satin dress and a long coat were enough to highlight the natural beauty of the artist, who wore dark glasses that stylized her personal trademark: her lips. However, the house's black bag was the perfect touch that made her outfit stand out.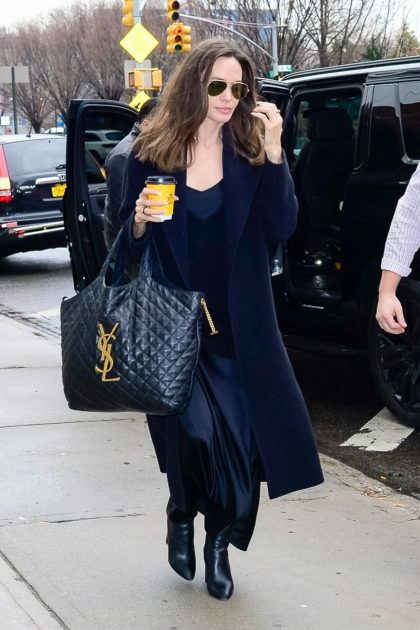 Trend in sight
Going ahead of trends, the bag chosen by the artist belongs to the accessories that big fashion houses, such as Bottega Veneta and Chloé, have used when presenting their spring-summer collections.
This accessory belongs to the Yves Saint Laurent maison and is part of the Icare collection. The design of this maxi shopper bag is quilted and square. Everything seems to indicate that this type of texture will be something that we will see regularly in fashion this year. And since it couldn't be missing, the representative signature of the luxury brand is displayed on the front in gold metal.
How to wear it?
The best thing about this bag is that its black color makes it a basic not only because of the ease with which it can be combined with various outfits, but also because its size is excellent so you can carry everything you need with you.
In addition, the design applies to all kinds of occasions. Just as Angelina Jolie wore it throughout the day, this piece can impeccably add to a morning look for breakfast with friends or be the ideal complement on a night out. This definitely makes it a dream bag.