News
What are the "atmospheric rivers" that are causing catastrophic rains in California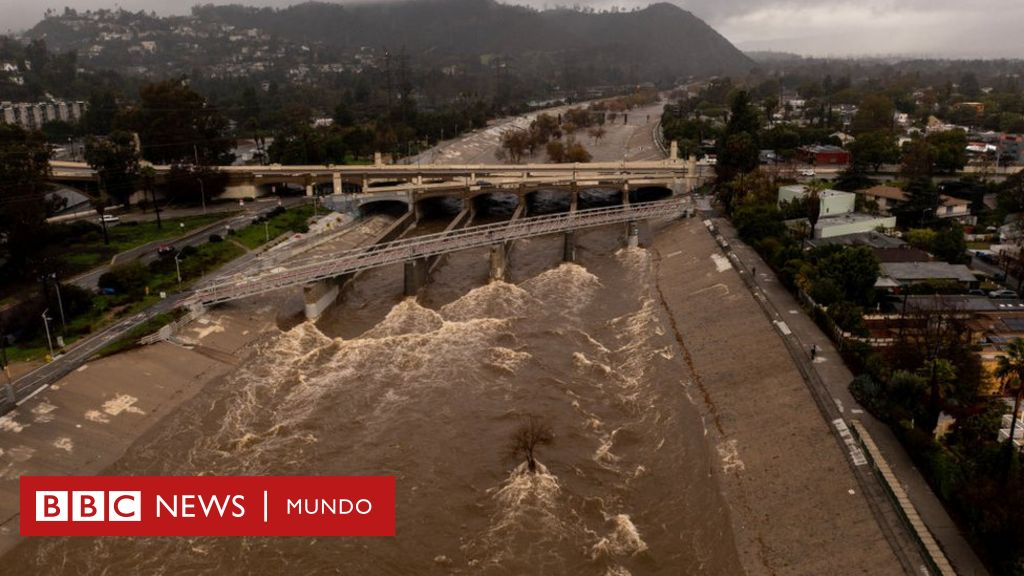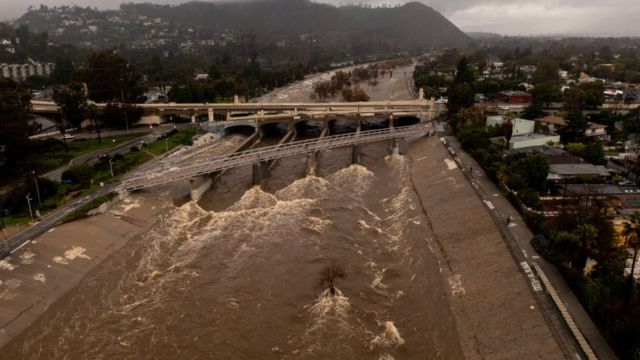 A bomb cyclone is battering coastal areas of Northern California, which has been under a state of emergency since Wednesday.
Much of the state has been hit by this phenomenon baptized by some media as pineapple express (in Spanish, "pineapple express"), which left at least 4 fatalities and nearly 200,000 people without electricity.
This strong storm originates in Hawaii (where the pineapple is a fruit in abundance, hence its nickname) and makes its way to the Pacific coast of the United States.
"We want people to stay at home"asked London Breed, mayor of San Francisco, one of the most affected cities along with Sacramento.
Some areas that are most at risk have been evacuated or evacuation orders have been issued.
Bars and restaurants were shuttered in San Francisco on Wednesday as authorities warned against driving on the roads. Dozens of flights were also cancelled.
The pineapple express was generated by the so-called atmospheric riverswhich bring heavy rain and wind, and even snow to the Sierra Nevada, and the US National Weather Service said that California It will continue to be affected by this weather phenomenon until this Thursday.
But what are atmospheric rivers?
Water steam
atmospheric rivers They do not run on land, do not contain liquid water, and do not flow into the sea.. Instead they are miles high, transport water vapor and are moved by air currents.
They can be more than 400 kilometers wide and carry with them an amount of water that represents 7 to 15 times the average daily discharge of the Mississippi, and they exist to regulate the climate of our planet.
This function is carried out by carrying water in a gaseous state from the equator to the poles.
With their movement, they provide more than the average annual rainfall off the coasts of North America, France, northern Spain and Portugal, the United Kingdom, southeastern South America, southern Chile, and parts of Asia and New Zealand.
They also play a role in maintaining sea levels and are behind many extreme rainfall events around the world, including storms and flooding like the ones in California this week.
Crucial component of the global climate system
Kyle Clem, professor of Climatic Sciences at Victoria University in Wellington (New Zealand), assured months ago in an interview with BBC Mundo that atmospheric rivers are relatively rare phenomena: at any given time there are fewer than five living in the world.
However, they are responsible for about 90% of the total moisture transport from low to high latitudes.
"This represents a crucial component of both the global climate system and the hydrological cycle," the meteorologist explained.
As he commented, these "rivers" not only carry moisture, but also the energy resulting from evaporation to higher latitudes where there is an energy deficit.
"Atmospheric rivers are also critical for rainfall and snowfall worldwide, and therefore in some areas play an essential role in maintaining freshwater sources, such as groundwater, river flow, and streams and snow cover," he added.
The expert also said that they also play a fundamental role in maintaining sea level.
"For example, 40-60% of the total snow accumulation in Antarctica is made up of 'extreme' accumulation events, often occurring in the form of atmospheric rivers," he explained.
dangers of climate change
A study published last year by Clem and other researchers associates the highest temperatures recorded on the Antarctic Peninsula since the 1950s with the arrival of these atmospheric rivers originating in the Pacific.
And, according to the researcher, it is no coincidence that this has occurred in a period of time in which global temperatures have increased as a result of climate change.
"Atmospheric rivers are not related to climate change. They occur naturally," Clem said.
"However, the amount of moisture that the atmosphere can hold, and therefore the amount of moisture that atmospheric rivers have available to transport, increases with rising air temperatures," he explained.
"Hence, increases in global atmospheric and ocean temperatures allow atmospheric rivers to become stronger and thus increase the potential for more severe intense precipitation events in the form of snowfall and rain," he noted.
According to the academic, climate change can also change the location and intensity of the storm systems associated with these "rivers."
Remember that you can receive notifications from BBC Mundo. Download the new version of our app and activate them so you don't miss out on our best content.