News
What can happen to Jair Bolsonaro in the US after the violent acts of his supporters in Brasilia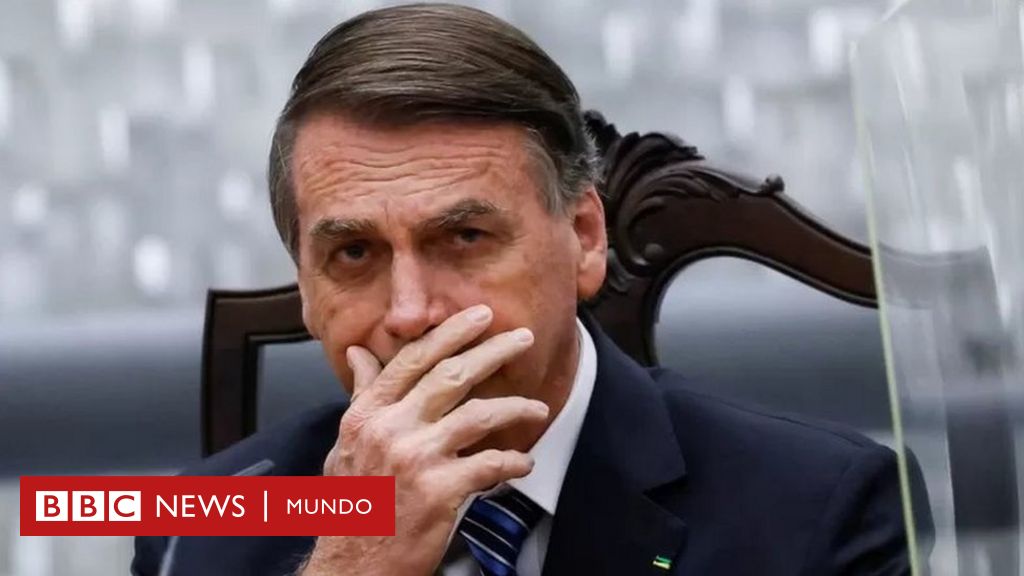 mariana schreiber
BBC News Brazil, Brasilia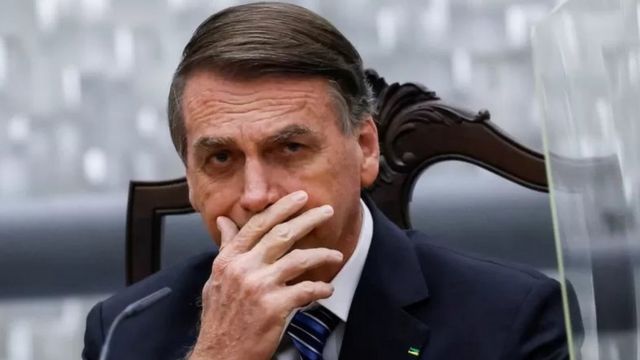 US President Joe Biden is being pressured by Democratic politicians to send former President Jair Bolsonaro back to Brazil after his supporters invaded and vandalized the headquarters of the three branches of the Republic in Brasilia last Sunday.
Bolsonaro left the country for the US on December 30, two days before the inauguration of the new president, Luiz Inácio Lula da Silva, and settled in Orlando, Florida.
"Almost 2 years to the day the fascists attacked the US Capitol, we see fascist movements abroad trying to do the same in Brazil," the representative wrote. Alexandria Ocasio-Cortez on Twitter, referring to the invasion of the US Congress on January 6, 2021 by supporters of former US President Donald Trump.
"The United States must stop granting Bolsonaro refuge in Florida," he added.
Biden, in turn, condemned the Bolsonaro vandalism on Twitter, but did not comment on Bolsonaro's situation in the US.
"I condemn the attack on democracy and the peaceful transfer of power in Brazil. The democratic institutions of Brazil have our full support and the will of the Brazilian people must not be undermined. I look forward to continuing to work with @LulaOficial," he wrote on Sunday.
Faced with pressure from Democratic parliamentarians, what would be the real possibility that Bolsonaro would be forced to leave the United States, either through extradition or deportation proceedings?
Experts from Brazil and the United States consider that, at least so far, there are no legal elements that allow an extradition process.
On the other hand, the US government could, in theory, revoke the former president's visa, forcing his deportation. This would depend on a political assessment of the Biden administration, making it difficult to predict what his decision will be.
In addition, even if his visa is revoked, Bolsonaro could try to extend his stay in the United States by filing a request for political asylum, arguing that he would face persecution in Brazil.
said process could take months or years to complete and the person applying for asylum, regardless of whether they are a former president, could remain in the US until this review was completed.
"A deportation occurs when the person no longer has valid documents. If the visa has expired, for example, the person becomes an irregular immigrant and is automatically deported upon being identified, returned to the country of origin," explains the lawyer specializing in international cooperation Yuri Sahione.
"The US government itself could simply cancel the visa. Also because granting a visa is a prerogative of each country, a sovereign act," he added.
And how is Bolsonaro's visa?
There is no clear information about Bolsonaro's current status in the US. As he was still president of Brazil when he left the country, it is possible that he entered US soil with a A1 visa, granted to the authorities.
Another option is that you are using a tourist visawhich gives you a maximum period of six months in the country.
The US embassy in Brasilia said it could not clarify Bolsonaro's situation because anyone's visa is considered private and confidential information.
However, regardless of the visa that Bolsonaro has, any modality could be canceled by the US government at any time.
Without mentioning the specific case of Bolsonaro, US State Department spokesman Ned Price told reporters that people who entered the country on an A1 visa and are no longer on an official mission in their country, they are required to leave the US within 30 days or apply for a new type of visa.
"If an individual has no reason to be in the United States, they are subject to removal by the Department of Homeland Security," Price was quoted as saying by Reuters.
An extradition process is already somewhat more complex than deportation.
The American lawyer Jacques Semmelman, a specialist in extradition in the United States, explained to BBC News Brazil that this process must go through the American judicial system. That is, it would not be an exclusive decision of the Biden government.
According to him, for this process to start, it would be need to meet some requirementsincluding the existence of a criminal case against Bolsonaro in Brazil, which so far does not exist.
And, based on a criminal case, the Brazilian government would have to ask the US government for extradition.
"The criminal charge or charges must be based on probable cause, which basically means having sufficient evidence to support a reasonable belief that the defendant committed the crime or crimes for which he or she was prosecuted," Semmelman said.
From then on, the US judicial system would analyze the case, with room for Bolsonaro to present his defense against the lawsuit. extradition. This type of process usually takes months or years.
US national security adviser Jake Sullivan assured reporters Monday that the White House has not received any official request from the Brazilian government regarding Bolsonaro.
"If he is still in the United States, as far as I know, we are not in direct contact with Bolsonaro. Therefore, I cannot speak for sure about his whereabouts," Sullivan said.
"We have not received, so far, any official request from the Brazilian government related to Bolsonaro. Of course, if we receive such a request, we treat it as we always treat them: seriously," added the National Security adviser.
A Brazilian senator calls for an investigation by the Supreme
Senator Renan Calheiros (of the centrist Brazilian Democratic Movement party), in turn, submitted a request on Monday to the Federal Supreme Court (STF) judge, Alexandre de Moraes, to include Bolsonaro in the investigation investigating anti-democratic acts, and set a maximum period of 72 hours for the former president to return to Brazil to give a statement.
Calheiros also requested that, in the event that Bolsonaro does not meet this deadline to return to Brazil, his preventive detention be decreed based on article 312 of the Criminal Procedure Code.
This article establishes that "pretrial detention may be decreed as a guarantee of public order, for the convenience of criminal investigation, or to ensure the application of criminal law when there is proof of the existence of the crime and sufficient evidence of its authorship."
In Yuri Sahione's opinion, Calheiros' request has more of a political character than a legal basisand it seems unlikely that it will be granted.
He points out that it is the Prosecutor's Office who has the power to request a criminal investigation, although Moraes has already made decisions without hearing the agency, for example based on requests from the Federal Police or the Superior Electoral Tribunal.
The lawyer also recalls that Brazilian law does not oblige a person being investigated to give a statement, as Calheiros requests, since the accused has the right to remain silent.
"There is no materiality for him to be forced to return to Brazil. Especially since, even if he is included as investigated, he can continue to be investigated while he is in the United States. He can participate virtually," Sahione explained.
"And there is no indication that he, if he is in the United States, will evade any kind of prosecution or investigation," he added.
Now you can receive notifications from BBC Mundo. Download the new version of our app and activate them so you don't miss out on our best content.