Technology
7 features we'd like to see in Android 14
These are the 7 features that we expect to arrive with Android 14.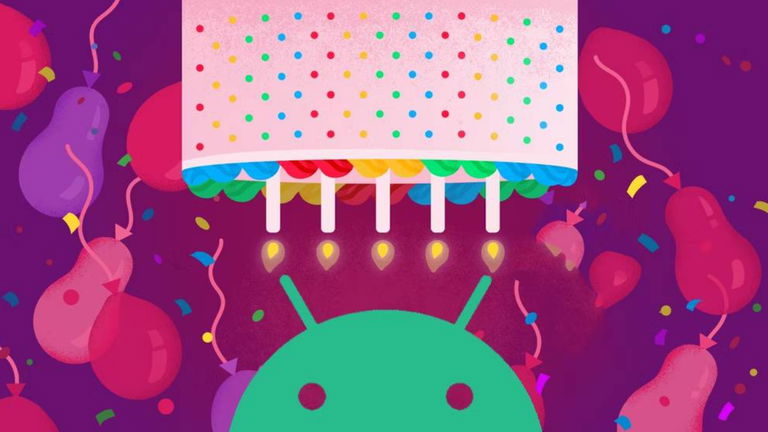 We are at a time when, despite the efforts of manufacturers such as Samsung or OnePlus, the update to Android 13 has not yet reached all eligible mobiles, although it must be said that is on a good path.
While that is happening, the first rumors of the news that will come with the future version of Android are already beginning to reach us and, for that reason, on this occasion, we are here to tell you what they are. The 7 features we want to see in Android 14.
Faster and longer updates
Without a doubt, the big problem that Android has been facing since its inception is fragmentationsince there are so many mobile manufacturers that implement the Google operating system in their terminals, on many occasions Android updates take longer to reach some brands than others.
To some extent, the evolution of Google Play services has managed to alleviate this problem, but it would be really interesting if older mobile users could also enjoy the latest version of Android.
For this reason, we think it would be interesting if Android 14 implemented some kind of system that would allow the updates will arrive earlier to certain brands or models of smartphones and that, with this new version, Google will motivate manufacturers to keep your terminals updated for longer.
A redesign of Material You
Google introduced Material You with Android 12, but after two versions of Android with this graphical interface, we believe that the time has come to redesign it so that it can evolve and go to the next level.
Thus, for example, the themed icons can confuse us, since they are very similar to each other, which is why Google should change their design to make it easier to differentiate them from each other.
In this sense, it would also be interesting if Android 14 gave us the option of change the background color of the notification area and quick settings to give a touch of color to this part of the interface.
A full system backup
Another feature that we would like to see in Android 14 is a full system backup, because although Google has been improving this feature in recent times, Android backup still It is not at the level of what Apple offers on its iPhones.
In this regard, we miss that Google believes an app just for this task and implement a system backup that allows us to fully restore the terminal, including applications and their data, user accounts, files and wallpapers.
A Dynamic Island
Without a doubt, the great design innovation of the iPhone 14 is found in the Dynamic Island of the iPhone 14 Pro and iPhone 14 Pro Max and that is why we would like Google to will implement a similar solution at the software level in Android 14.
Several third-party app developers have shown that it is possible integrate this new function of the iPhone in Android and use the central space of the smartphone screen to show notifications, the battery percentage of the mobile or headphones or control audio playback.
More native widgets and stackable widgets
Widgets are one of the most useful customization elements of Android, since they allow us to see the latest emails we've received, the weather in your area, and the most recent photos saved to Google Photos.
For this reason, we would like Android 14 to have more native widgets from Google apps and that these could be stacked in order to have several widgets in a smaller space, something that Samsung has already implemented in the latest version of its customization layer, One UI 5.
Better connectivity between mobiles and computers
Currently, when we have to transfer a file, a photo or a link from the mobile to the computer, we usually use platforms such as Telegram, because at the moment Android does not allow you to natively share content between these devices.
Because of this, we believe that Android 14 should include a feature that allows us to easily transfer files from our Android mobile to our Windows PCsomething that will require a collaboration between Google and Microsoft, which is unlikely to happen.
37 Android 13 Features You Should Know About
A full desktop mode
For some time now, the Mountain View company has been working on creating a desktop mode for androidbut, at the moment, nothing is known about its release date.
For this reason, one of the features we hope to see in Android 14 is a full desktop modesince, with the power of current mobile phones, we could simply have a computer at home attaching a keyboard and mouse to the smartphone and connecting it to a monitor.