Sports
Boston expects the impact of Bryan Mata; Sale is a fan of him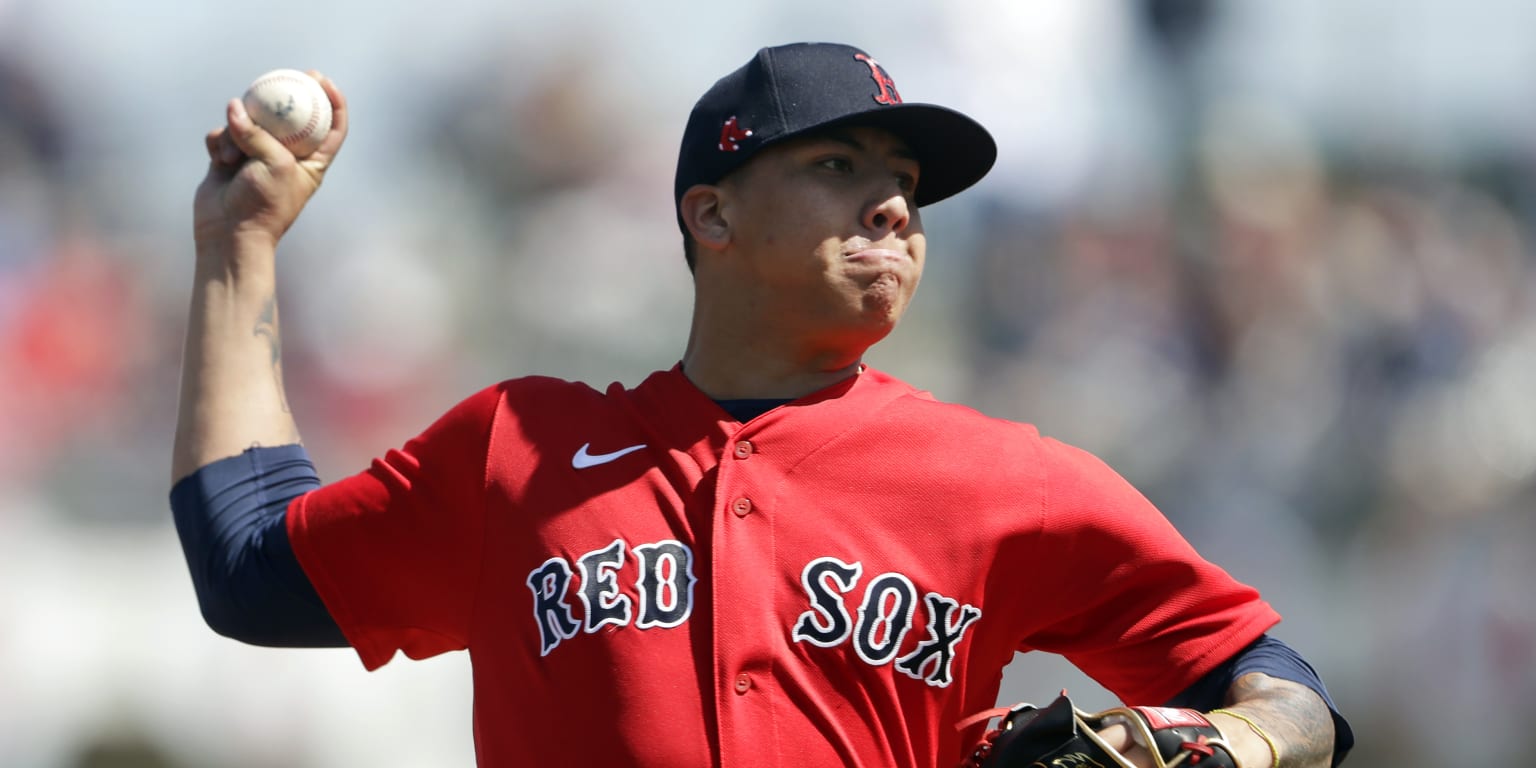 BOSTON – For five years in a row, Bryan Mata has been one of the top 10 prospects on the Red Sox farm, according to MLB Pipeline's list – and that streak is expected to extend this year. So yes, the Venezuelan has been on top for a while.
Ultimately, nothing would stop the lanky right-hander from completing his development as a pitcher and making it to the Big Top sometime in 2023.
The biggest hurdle has been Tommy John surgery, which all but wiped out Mata's 2021 season and made last year one in which he regained his pitching feel.
Expect the 23-year-old right-hander — Boston's sixth-best prospect — to start the season at Triple-A Worcester, and everyone knows what the next step is after that.
"A pitcher his size, all the work he's put into, his material, it's hard not to get excited about the potential of a starter like him," Red Sox minor league director Brian Abraham said. "I'm excited to see what he can do. Excited to see all the work he put in this winter show up in spring training while he is healthy and ready to make an impact at the highest levels."
Do you know who is one of the biggest fans of Bryan Mata? Someone by the name of Chris Sale.
In it Winter Weekend of the Red Sox a few days ago, Sale was asked which of the club's prospects he was most excited about.
"I'm a partisan, because I'm a pitcher, but I love watching Mata pitch," Sale confessed. "I was with him [en Fort Myers, Florida] during his rehabilitation process after Tommy John surgery. We rehabbed together, and I really saw that great potential in him. The power that he possesses, the ease with which he throws. He is a very funny boy. He is a good partner. You can tell, just by the way he handles himself, that he wants to go far."
Mata, in Boston this week for the Rookie Development Program that the Red Sox conduct as rookie orientation, lit up after hearing Sale's praise for him.
"I'm really grateful to have spent time with him," Mata declared. "You know, he was around some of my bullpens. And I was present in his. He advised me a lot, and having a pitcher of his stature advising me is very important to me; It's something I take seriously."
What was the best advice Mata received from Sale?
"The most important thing he mentioned is to work hard and let the results speak for themselves," Mata said.
Mata's results last year were impressive, considering he didn't pitch in all of 2021.
Once the Maracay, Venezuela native completed his rehab process, he officially kicked off his minor league season in Double-A Portland, where he posted a 1.85 ERA in 10 appearances and fanned 58 batters in 48.2 innings.
He was then promoted to Worcester, where he finished with a solid five-start stretch (2-0, 3.47 ERA, .224 batting average against).
His next test will now be spring training. Mata's arsenal is headlined by his powerful fastball, which tops out at over 95 mph and is complemented by a slider, curve and changeup.
What will the Red Sox look to evaluate the Venezuelan?
"I would say a very important aspect would be his command of the strike zone," Abraham said. "See if he's able to challenge hitters in the zone. You can't get away with it if you're going to paint the corners in the Major Leagues. You have to challenge these guys because they have a very good eye on the plate, good focus. Being able to challenge the strike zone; Knowing that you can dominate hitters with your material consistently in the zone is very important."
Being away from the game for a while gave Mata an added perspective.
"Yes, the last two years were difficult, but at the same time, not having had the opportunity to play, you kind of take inventory of what you do well and what you don't do well," Mata said. time without pitching to do just that.
Mata hopes that his major league debut is close to becoming a reality.